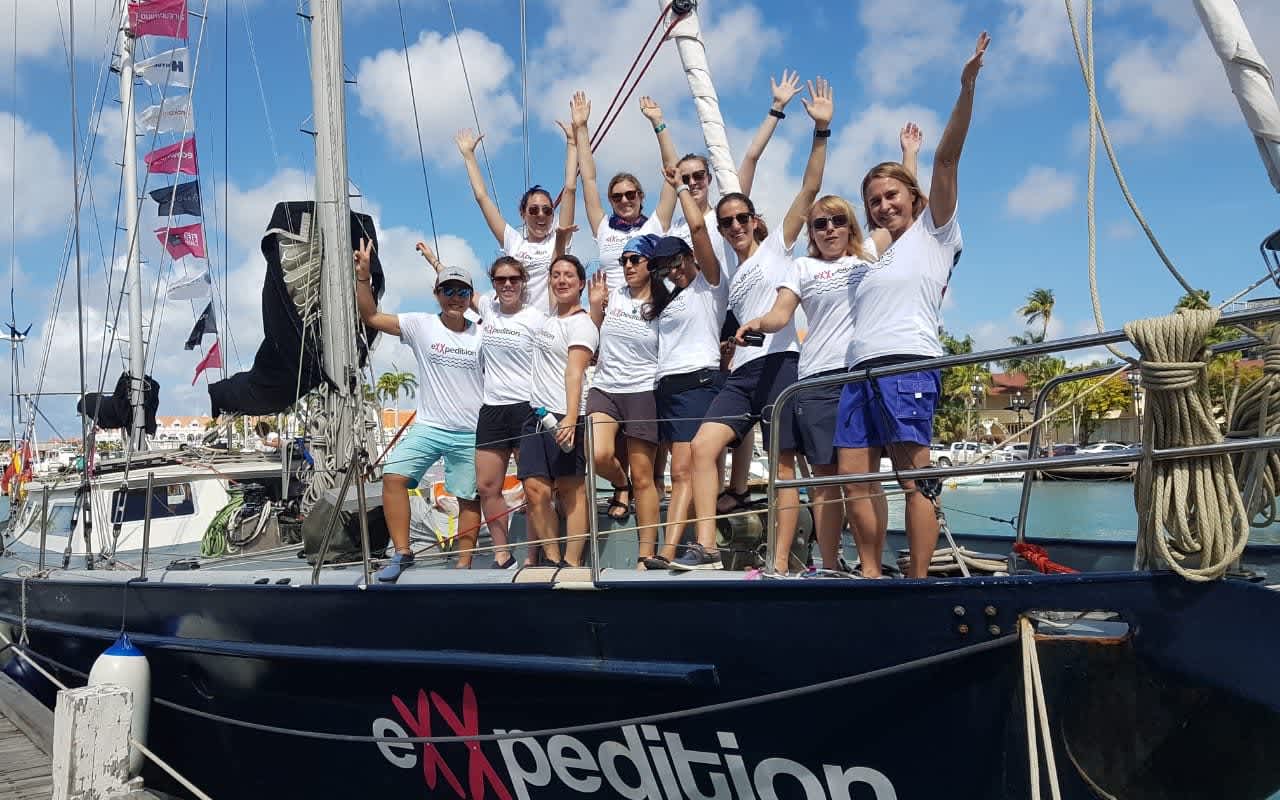 June 8 has been designated World Oceans Day by the United Nations. World Oceans Day reminds everyone of the major role the oceans have in everyday life. They are the lungs of our planet, a major source of food and medicine and a critical part of the biosphere. The purpose of the day is to inform the public of the impact of human actions on the ocean, develop a worldwide movement of citizens for the ocean, and mobilize and unite the world's population on a project for the sustainable management of the world's oceans.
In honor of World Oceans Day, we have invited Sofía Nogués to speak about eXXpedition, an all-female around-the-world sailing voyage dedicated to studying the presence of microplastics in the seas and oceans and the effects of these toxic and incredibly long-lasting products on humans, and especially on women. In December 2019, Sofía joined eXXpedition as they sailed a 10-day leg from Aruba to Panama. She will share her experiences, impressions and stories about this unforgettable voyage. 
This special edition of La Lucha Continúa is cosponsored by Democrats Abroad Barcelona and the DA Spain Women's Caucus. 
WHEN
June 08, 2021 at 8pm - 10pm Madrid Time
Who's RSVPing
Do you like this post?