The Kamala Inauguration Kocktail is a perfect blend of carefully selected ingredients that will ease the transition into a new administration.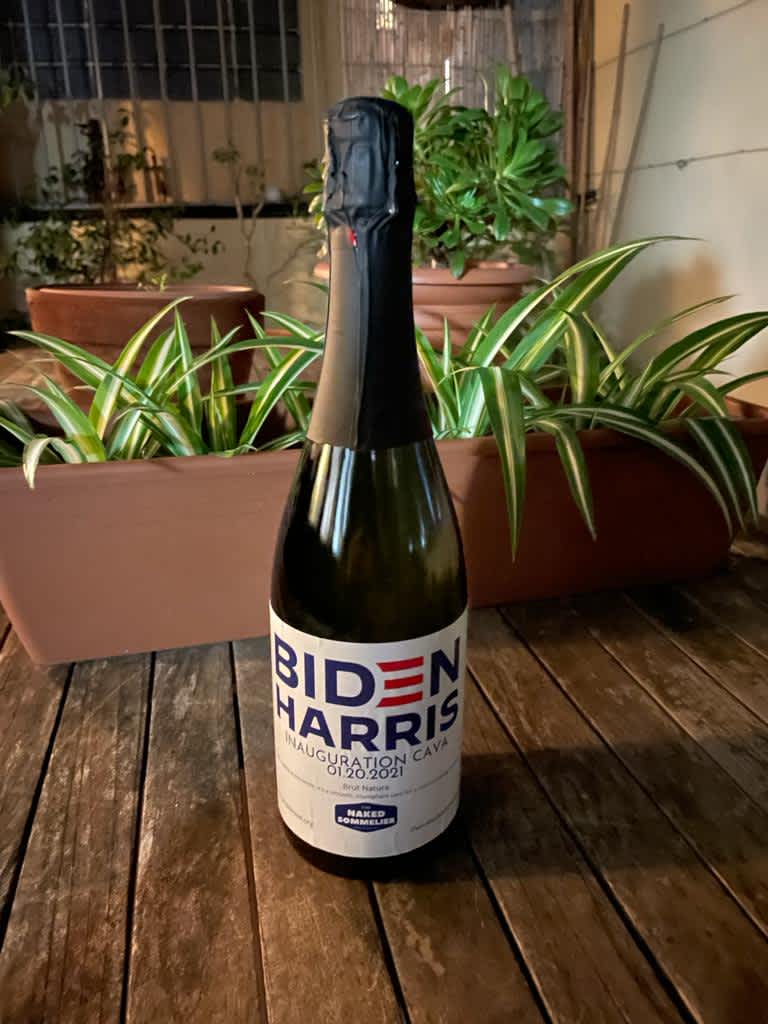 Ingredients
•    2 oz. Jamaican rum (for Kamala's Jamaican father)- I used Appleton Estate Signature Blend
•    2 fingers peeled fresh ginger (for her Indian mother)
•    4 oz. Biden-Harris Inauguration Cava, by Barcelona DA (where our illustrious chair created Biden Harris commemorative cava)
•    3 peels of Lemon zest (for Oakland/Berkeley, where she was born and raised, home of Meyer lemons)
•    ½ tsp Agave syrup (for the dreamers  from Central America, who may now continue to dream)
Macerate fresh peeled ginger and 2 pieces lemon zest in Jamaican Rum for an hour or more (If possible. Otherwise put directly into glass). 
Shake rum with agave and ice until chilled (about 30 seconds)
Pour into Marie Antoinette champagne glass:
Strained rum (without ginger or lemon pieces)
Chilled cava.
•    Garnish with lemon peel. 
•    Drink and toast to the renewal of hope and all good things.
Do you like this post?