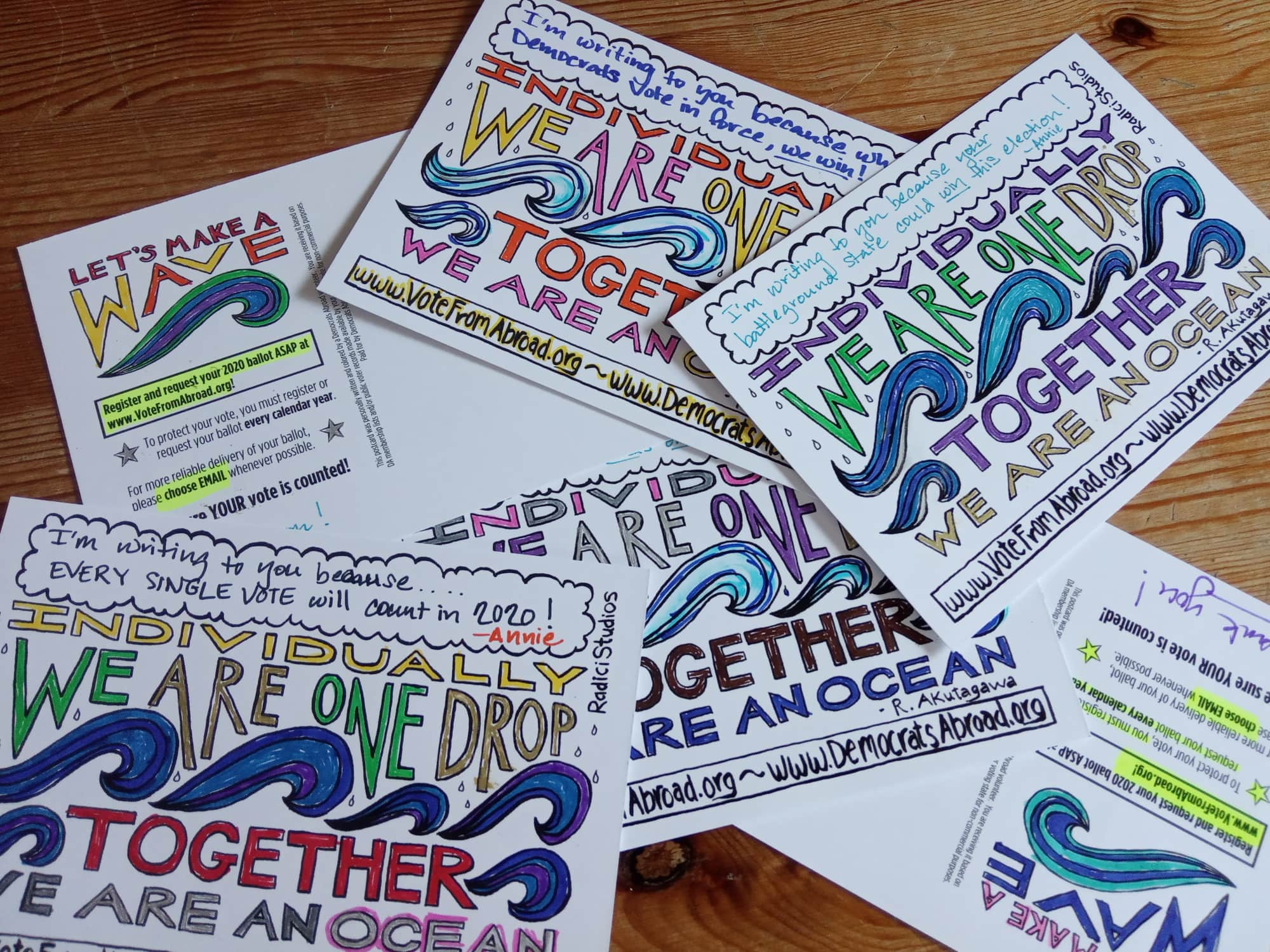 Join us Saturday morning on a sunny terrace for coffee and conversation as we color and address postcards to voters! 
We have identified nearly 250 members of Democrats Abroad Barcelona chapter who will be casting their votes in 11 battleground states this year, and who have not yet registered via www.votefromabroad.org. We will be sending a personalized message to each of these members, reminding them of the importance of voting in this historic election. 
Bring your pens, pencils and some stamps as well as your creativity! Please RSVP so we can reserve a table. See you there! 
WHEN
June 27, 2020 at 11am - 1pm Madrid Time
CONTACT
Annie Graul · · 34636893635
Who's RSVPing