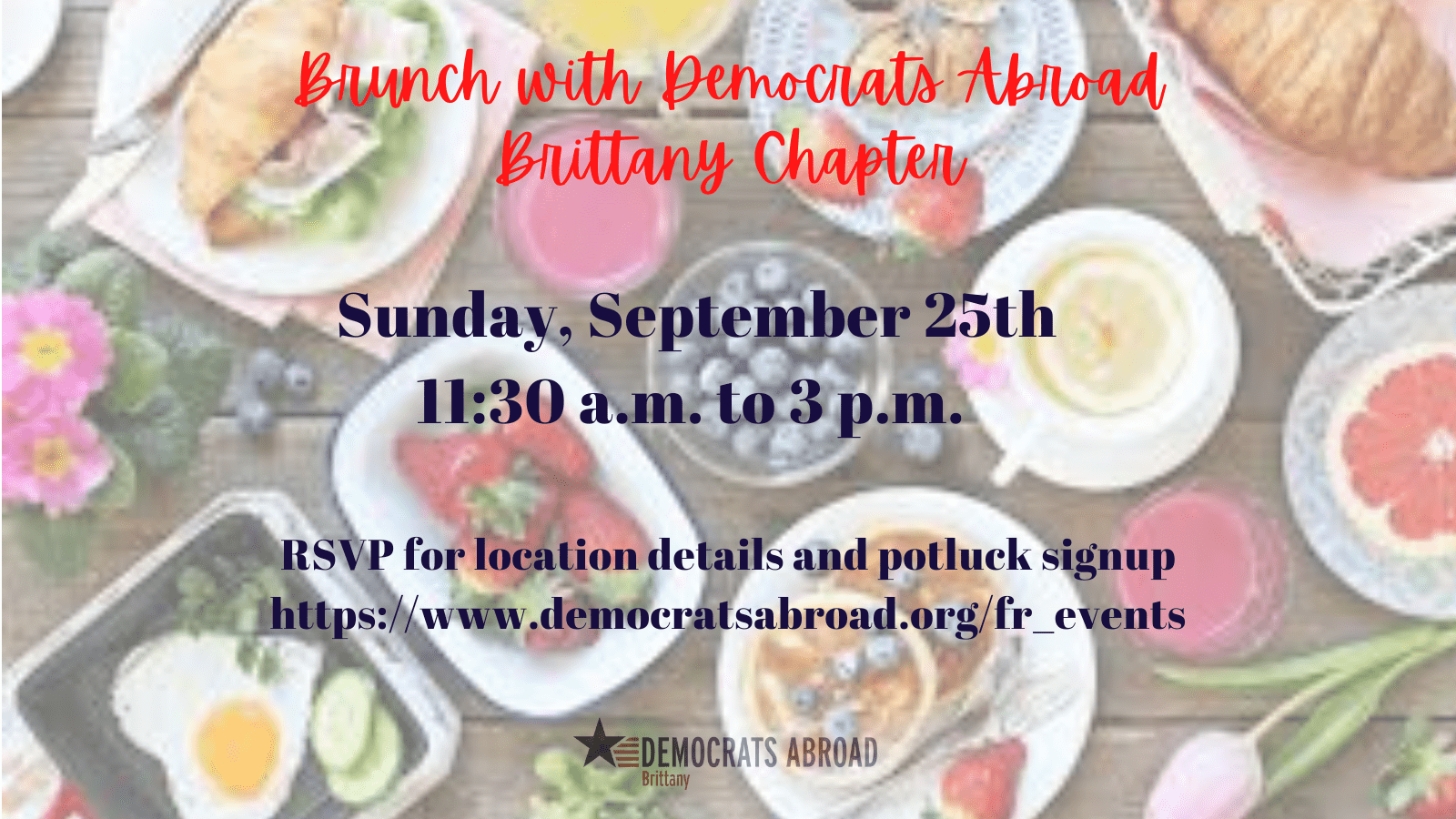 Missing American-style brunches?  Want to meet Americans from the Brest area?  Do you want to help elect Democrats from your State?  Then come to our first annual Sunday brunch!  Meet Aimee and Alan, officers of Democrats Abroad France – Brittany Chapter.
LET'S EAT, TALK POLITICS, AND HELP ENSURE THAT AMERICANS IN BRITTANY ARE REGISTERED TO VOTE IN THEIR HOME STATES.  
This is a pot luck event so we're sure to have a delicious variety of food to enjoy while we get to know each other and work for democracy.
Please RSVP for address and potluck sign up sheet. 
WHEN
September 25, 2022 at 11:30am - 3pm Paris Time
CONTACT
Aimee Johansen · · 06 48 26 89 16
Who's RSVPing
Do you like this post?