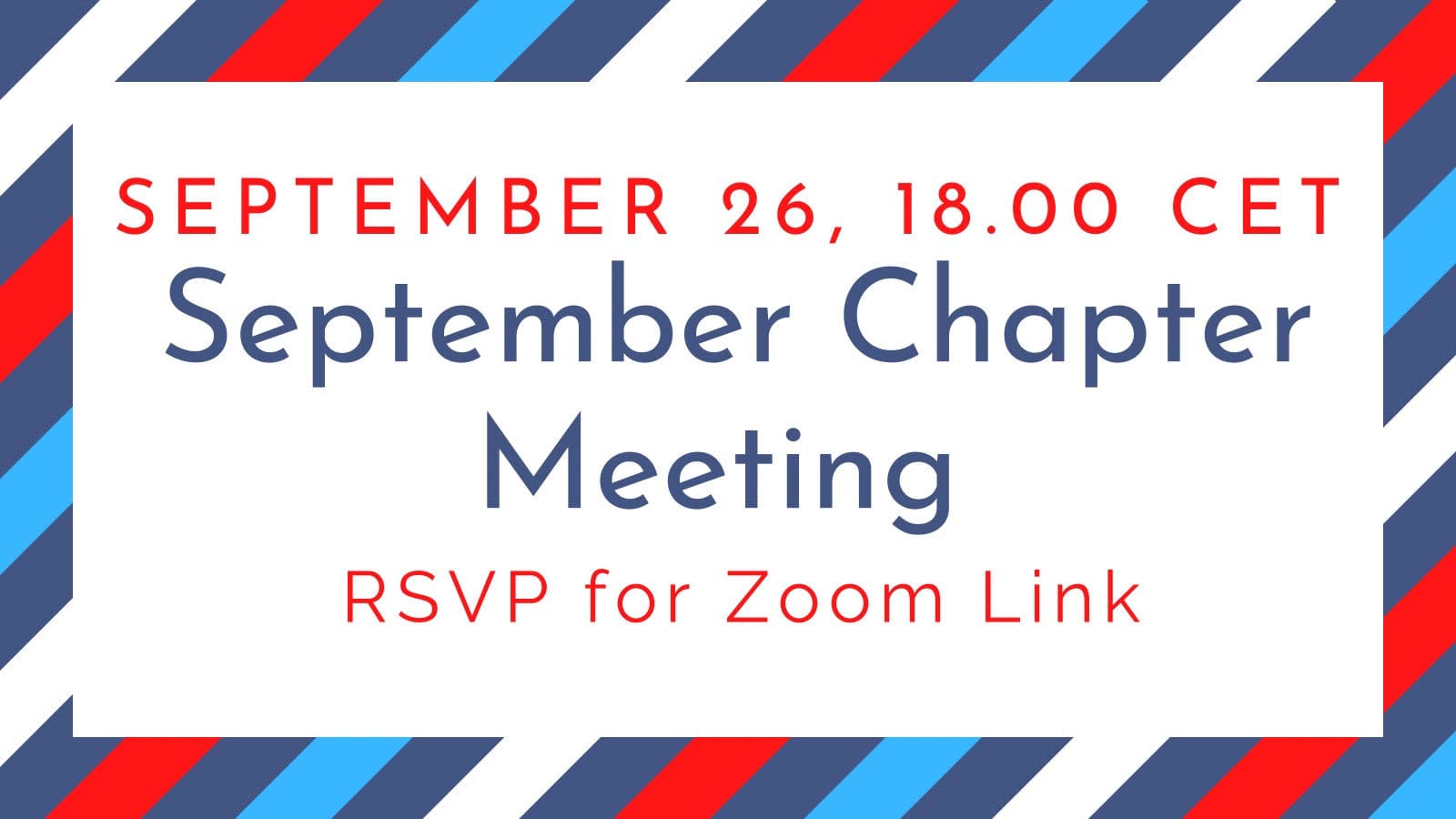 We will be having our monthly chapter meeting this Sunday, September 26, 2021, at 18.00. Topics will include the Better Together Membership Drive, Planning for 2022, and general chapter business. Grab a comfortable chair, a cozy drink, and join us on Zoom!
WHEN
September 26, 2021 at 6:00pm - 8pm Berlin Time
Who's RSVPing

Lisa Marshall
Geoffrey Simmons

Mandi Larsen
Do you like this post?