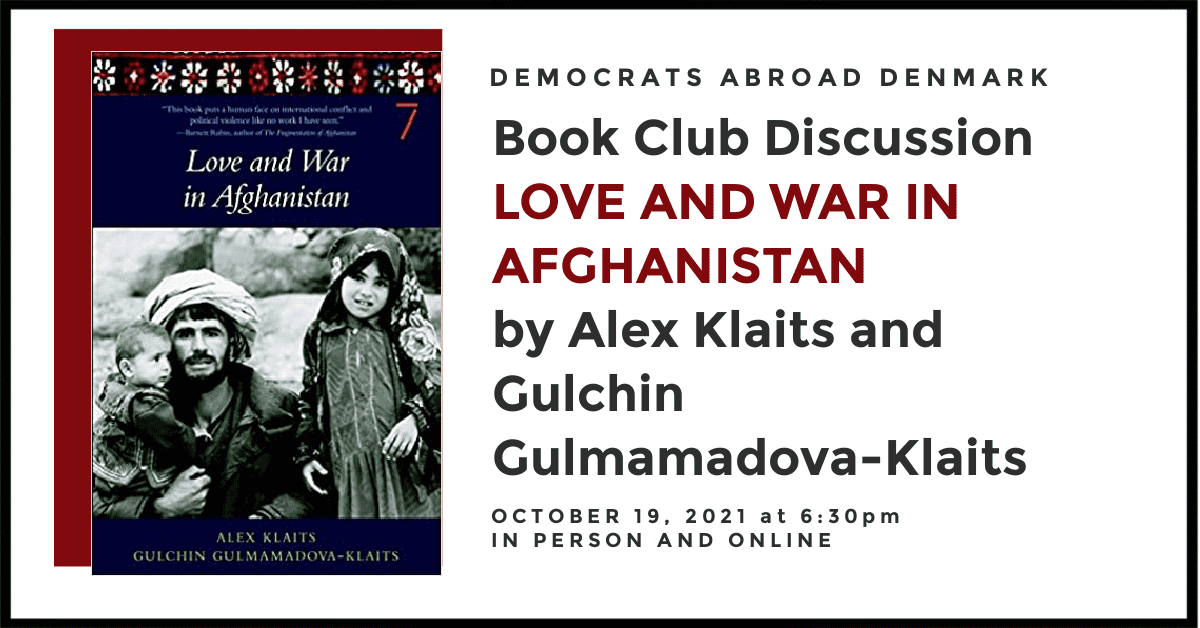 This month the DADK Book Club will read, reflect, and discuss Love and War in Afghanistan by Alex Klaits and Gulchin Gulmanadova-Klaits. This powerful work written in the early years of the US war in Afghanistan explores the lives of ordinary men and women in Northern Afghanistan. DADK Book Club member Robert Kerr says of this book: "Alex and Gulchin are a married couple.  They collaborated on this book by each interviewing the spouse of their respective sex of 8 married couples.  Each of the book's 8 chapters then compares the interviews.  It is really a brilliant and touching anthology.  Many stories will make you smile.  More will make you cry.  Some will fill you with rage.  More to point for our club's purposes, the totality of the stories reveals a wonderful portrayal of the Afghan people and the horrors of the past 50 years.   I feel that it is among the most touching books that I have ever read.  And, others that I have shared it with have come to a similar conclusion."

We are pleased to announce that the authors, Alex and Gulchin, will join us for our discussion. The authors suggest beginning your reading with chapter 9 since the observations in that chapter "proved to be remarkably prescient". 

Please join us for this very special discussion in person at Books and Company or online via Zoom on Tuesday, October 19 at 6:30 pm. 

You can order your copy of Love and War in Afghanistan from amazon.de. It is available in hard copy, paperback, or on Kindle. Due to long shipping times, we recommend downloading it for Kindle or the Kindle app. 
WHEN
October 19, 2021 at 6:30pm - 8:30pm Copenhagen Time
CONTACT
Chesney McKinley Severance ·
Who's RSVPing
Do you like this post?