Saturday, March 25
Copenhagen, Denmark
Democrats Abroad Denmark 2023 Annual General Meeting and Elections
RSVP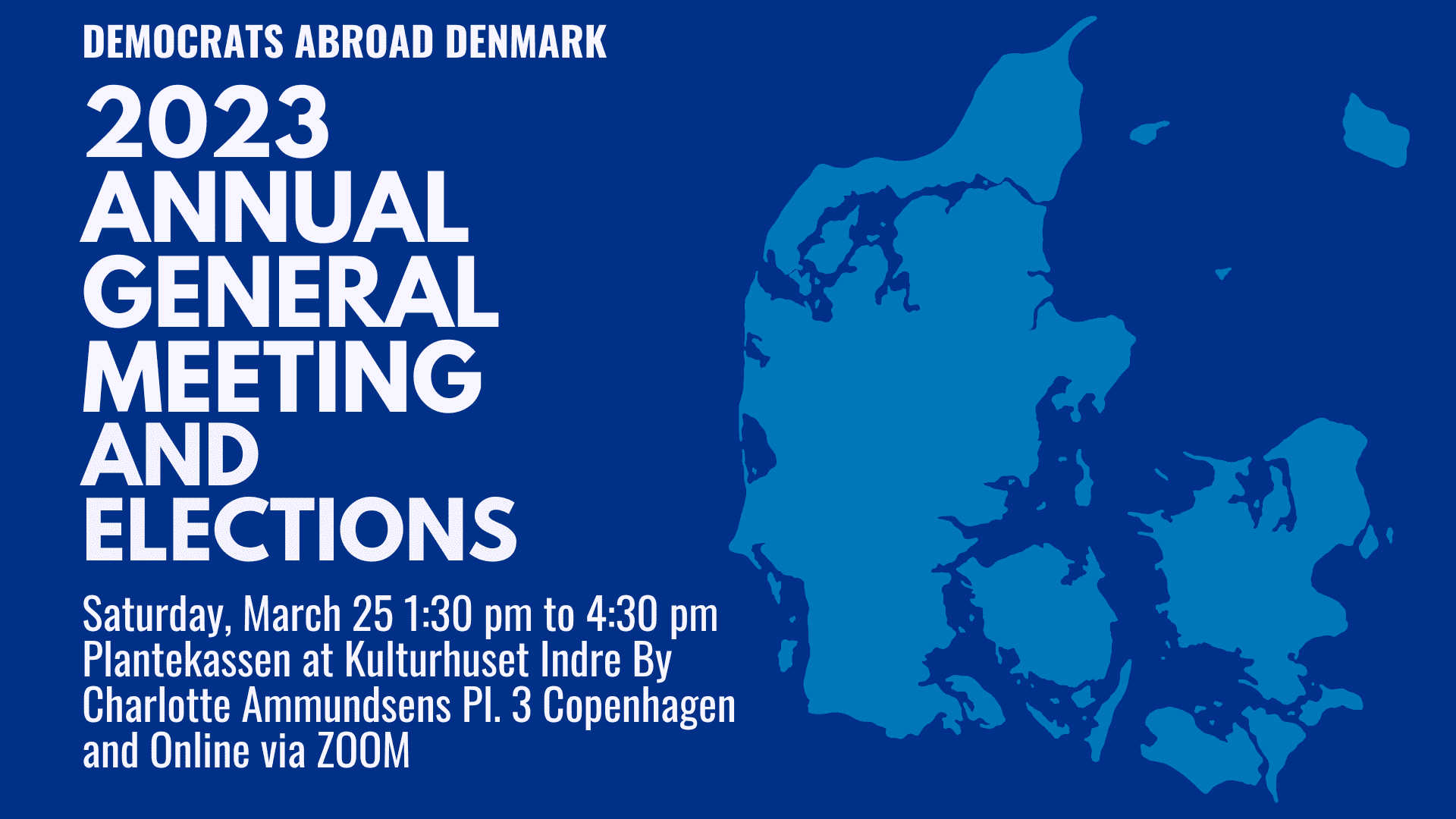 Democrats Abroad Denmark is excited to invite you to join us for our 2023 Annual General Meeting (AGM) on Saturday, March 25th from 1:30 to 4:30 pm in Plantekassen at Kulturhuset Indre By, located at Charlotte Ammundsens Pl. 3, 1359 in Copenhagen. This year's meeting will begin with the Chair's and Treasurer's reports, followed by the election of the 2023-2025 Executive Committee and Voting Representatives. We'll have additional activities planned to keep us engaged while the votes are being tallied.
The meeting will be held in person and virtually, so you can join us from anywhere. Whether you're a regular or first-time attendee at our events, we'd love to see you. 
Please RSVP to confirm your attendance and, if you're joining us online, to receive the Zoom link. Your participation is vital to our success. We appreciate your continued support and dedication to our community.
We hope to see you there!
WHEN
Saturday, March 25, 2023 at 01:30 PM
WHERE
Plantekassen at Kulturhuset Indre By
Charlotte Ammundsens Pl 3
Copenhagen 1359
Denmark
Google map and directions
CONTACT
Chesney McKinley Severance
[email protected]
18 RSVPs