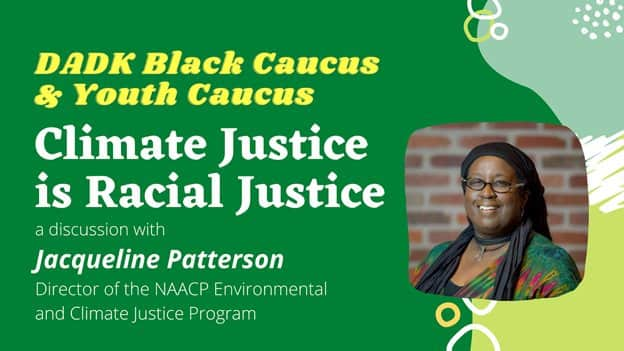 If you missed it live, you can now view the DADK Black Caucus and Youth Caucus event Climate Justice is Racial Justice, a Discussion with Jacqueline Patterson here. 
Recorded on April 27th 7-8:30pm this virtual event was hosted by DADK Black Caucus and Youth Caucus.The event began with a short presentation followed by a discussion with Jacqueline Patterson about the intersection of race, climate change, and electoral politics. Jacqueline Patterson is the Director of the NAACP Environmental and Climate Justice Program.

You can follow the DA Denmark Black Caucus on Facebook here and the DA Denmark Youth Caucus here.