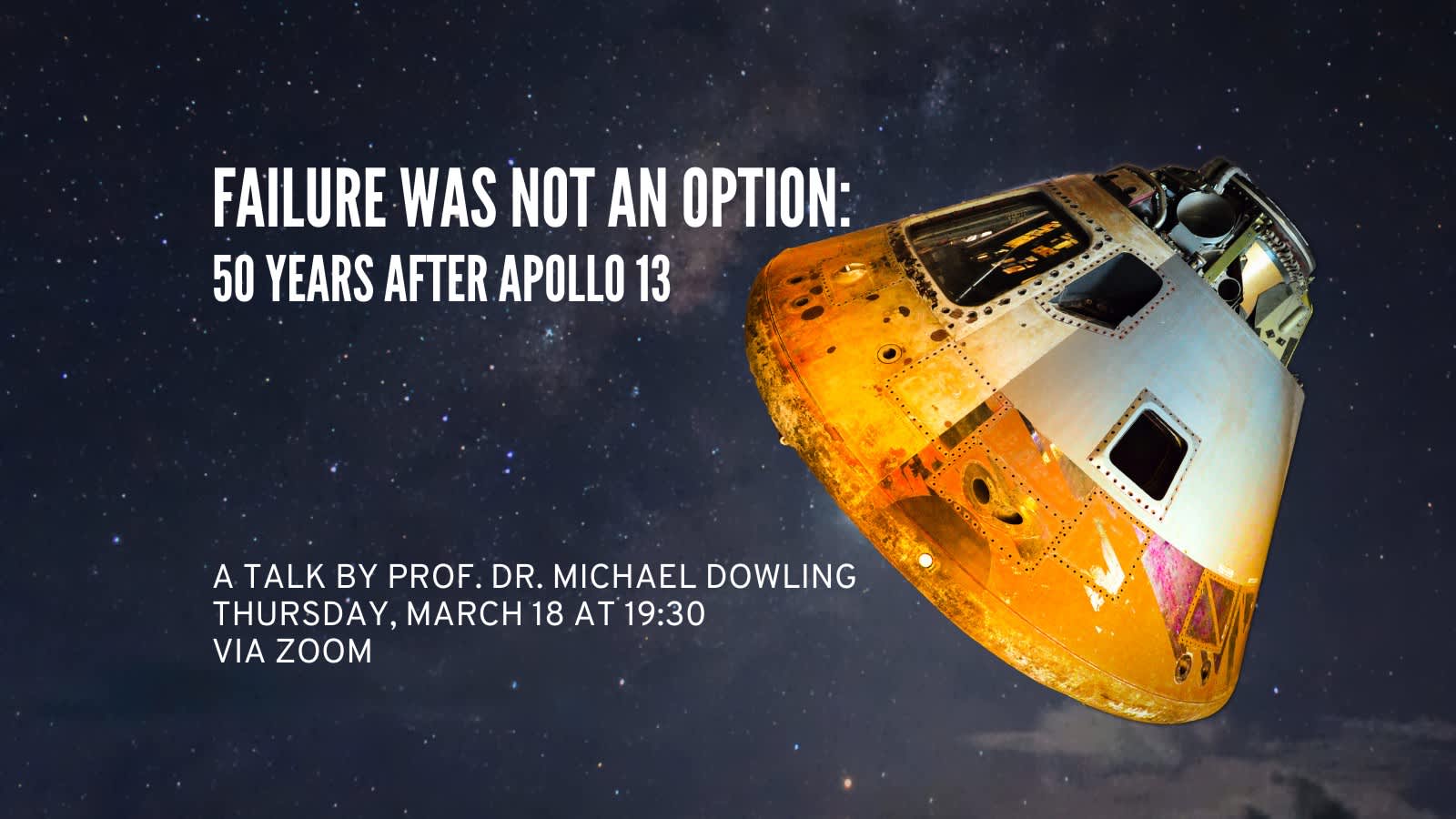 Join the North and Central Bavaria Chapter as we welcome Prof. Dr. Michael Dowling of the University of Regensburg. 
Next month marks the 51st anniversary of the Apollo 13 accident and near disaster. 
Prof. Dowling has a personal connection as his father worked for Grumman Aerospace and helped to build the Lunar Excursion Module, which played a pivotal role in the events of the Apollo 13 mission. 
Prof. Dowling will take us back to the events of April 1970 via his personal perspective. 
Talk will start at 19:30, Zoom room opens at 19:15.  
Please RSVP to receive the Zoom link. 
Meanwhile, if you want to refresh your memory about Apollo 13 and enjoy a great film, the 1995 docudrama starring Tom Hanks, Kevin Bacon and Bill Paxton is currently streaming on Netflix


Prof. Dr. Michael Dowling is a Professor for Innovation and Technology Management in the Faculty of Business and Economics at the University of Regensburg, Germany. He currently serves as the Chairman of the Board and a member of the Research Committee of the MÜNCHNER KREIS, a non-profit association providing orientation for decision makers in the digital world. His research interests include the strategic management of technology, high technology entrepreneurship, and the relationships between technology, public policy and economic development.
Hope to see you there!
WHEN
March 18, 2021 at 7:30pm - 9pm Berlin Time
CONTACT
Christopher Colbert
Who's RSVPing
Do you like this post?