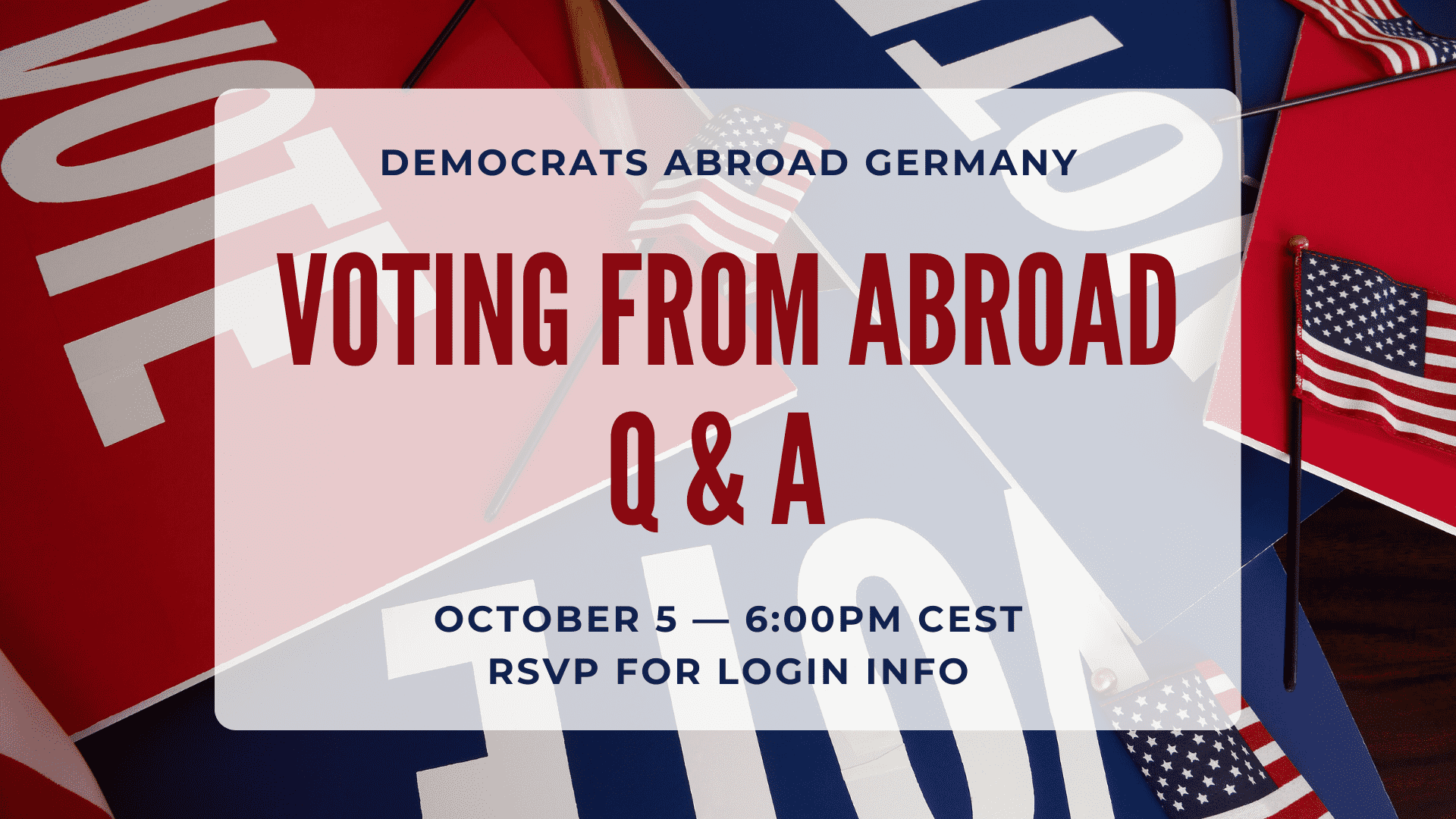 Do you have questions about how to vote from abroad? Are you a Democrats Abroad volunteer helping others and want to familiarize yourself with the ins-and-outs of overseas voting? Join us for a one-hour info session and Q&A that will walk you through the entire process!
Before attending the session, we recommending already trying to fill out the absentee ballot request form (FPCA) and a back-up ballot (FWAB). Instructions for both can be found at www.votefromabroad.org. State registration deadlines start to fall in early October, so please do not delay. Check your state's deadline at www.votefromabroad.org/states.
If your voting question is urgent, please write to us at [email protected]. 
Our goal is to reach each and every one of the 6.5 million Americans living overseas, so if you know Americans living abroad who haven't requested their ballots yet, send them our way!
WHEN
October 05, 2020 at 6:00pm - 7pm Berlin Time
Who's RSVPing
Do you like this post?