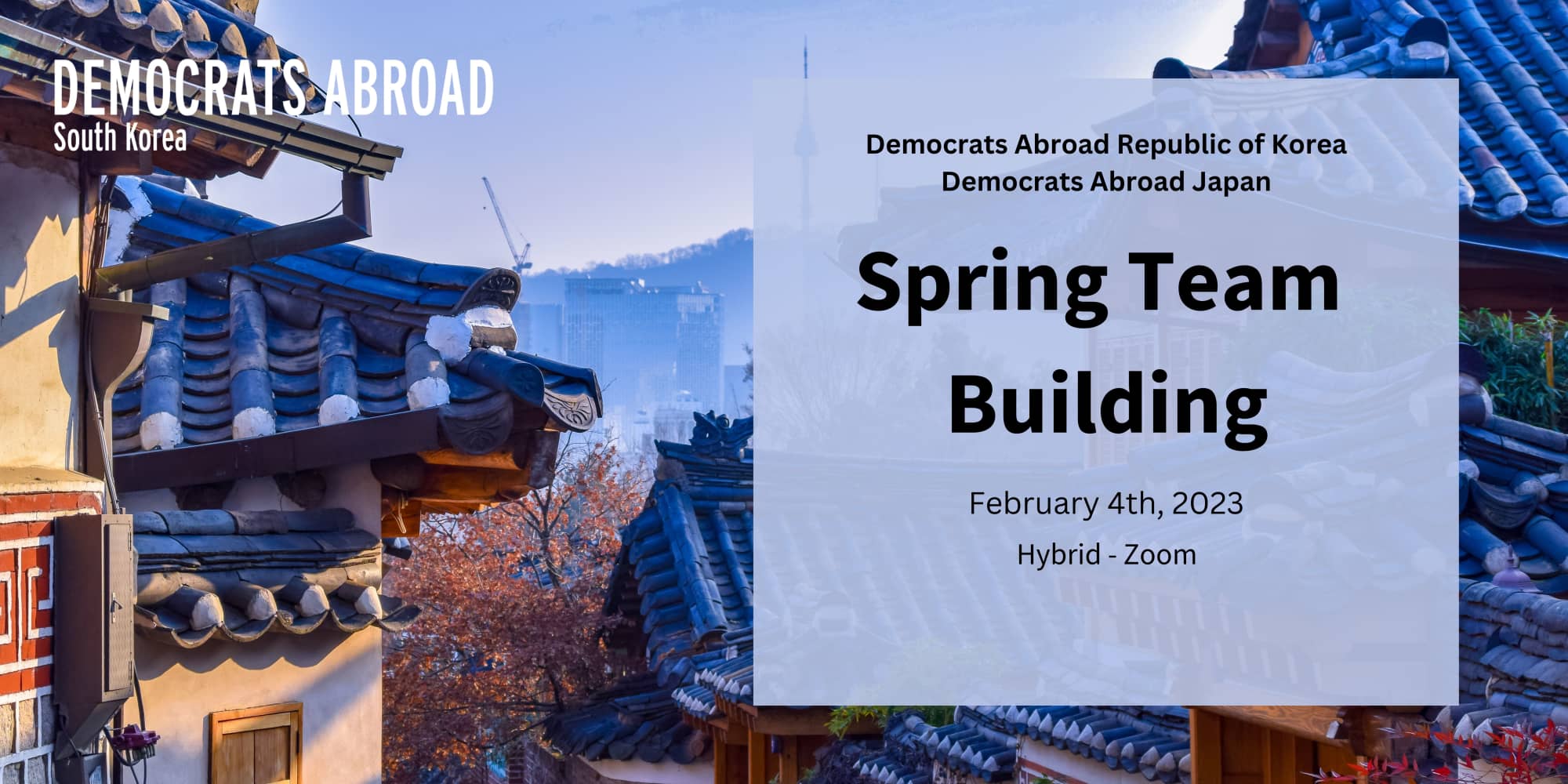 Democrats Abroad Republic of Korea and Japan are co-hosting a series of team building workshops. This workshop will employ Gallup CliftonStrengths framework to encourage collaboration and improve our volunteer intake and retention as we prepare for the 2024 election cycle. Participants will learn how to apply their own individual strengths, how to contribute their strengths towards a team effort, and how to maximize their capabilities towards volunteer management. The event will be conducted online via Zoom. 
Prior to the event, participants are asked to determine their own strengths by visiting the Gallup site and purchasing the Top 5 CliftonStrengths report. ($19.99). 
*All participants are asked to pre-report their strengths here. 
Itinerary
2:00-2:10 Doors open / Welcome
2:10-2:30 Introductions
2:30-3:10 Your Strengths with Hana Lee Part I
3:10-3:20 Break
3:20-4:00 Your Strengths with Hana Lee Part II
4:00-4:10 Break
4:10-4:50 Contributing Your Strengths to a Team Effort
4:50-5:00 Break
5:00-5:50 A Strengths Approach to Member Recruitment
5:50-6:00 Close
WHEN
February 04, 2023 at 2:00pm - 6pm Seoul Time
WHERE
WeWork Yeoksam Station / Zoom (link will be sent to you)
Teheran-ro 143 3rd Floor
Gangnam, Seoul 06237
South Korea
Google map and directions
Who's RSVPing
Do you like this post?