Saturday, March 25
Zoom (link will be sent to you) - Do not show up to the address!
Incheon-Gyeonggi Chapter Annual General Meeting 2023
RSVP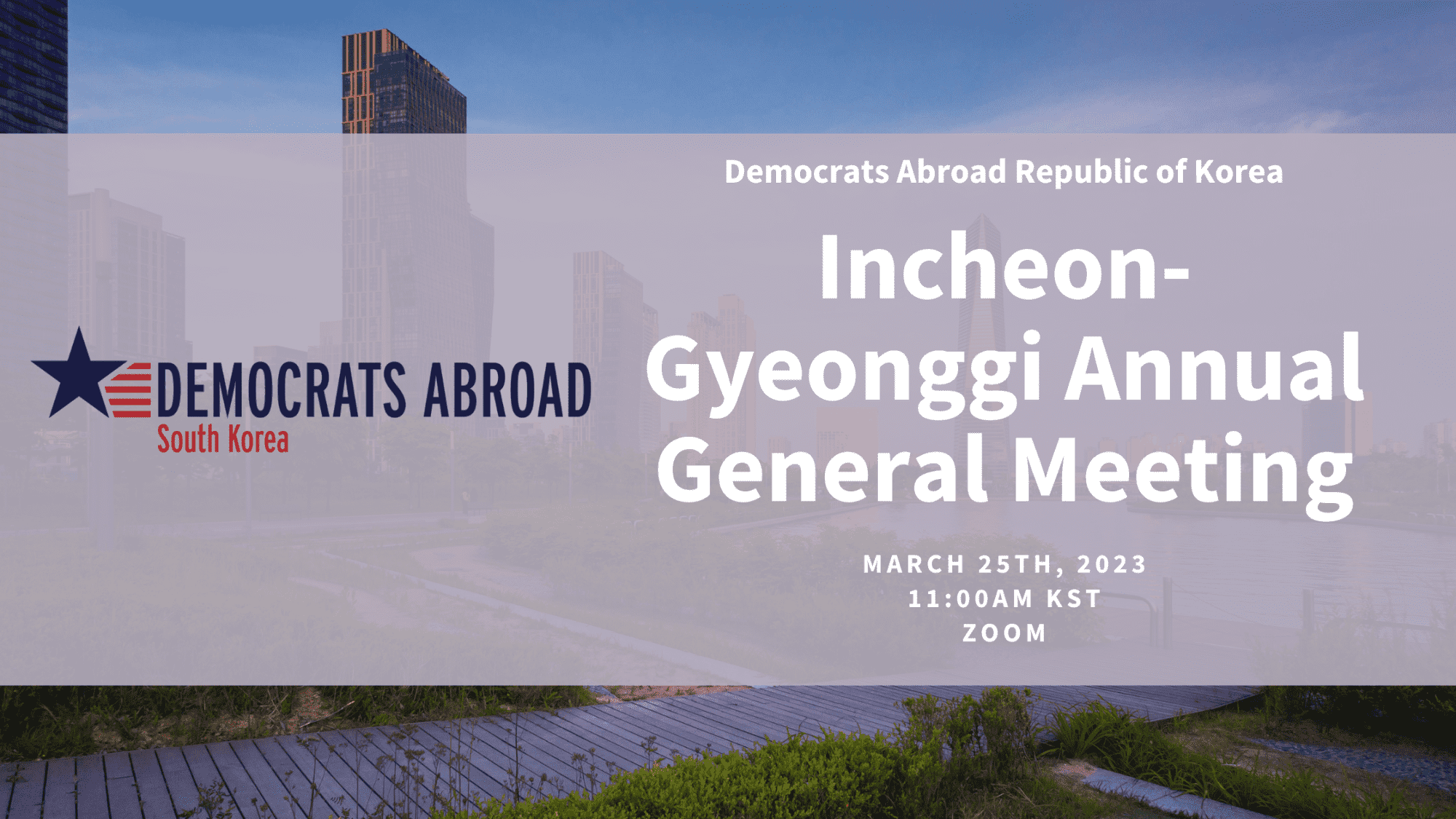 Join us on March 25th for our first Incheon-Gyeonggi Chapter Annual General Meeting 2023. We will be electing our chapter leadership and developing a strategy for the 2024 elections. 
Please note that you must be a member of Democrats Abroad Republic of Korea Incheon-Gyeonggi to vote in this meeting. Click here to join Democrats Abroad and enter a valid Incheon or Gyeonggi address to join the chapter. 

If you would like to nominate a member for the positions of Chapter Chair, Vice Chair, or Membership Coordinator, please use this form to do so. You may also self-declare your candidacy using the same form. This form will close 14 days prior to the election on March 11th, 2022, and ballots with accepted nominations will be sent out to the voting membership shortly after. Candidates must adhere to the election rules adopted by the Nominations and Election Committee. There will not be a vote on the day of the meeting unless a position receives zero nominations; all voting will take place electronically otherwise. If you have any questions or concerns, please email [email protected] 

If you are unable to attend the meeting, please use this form to assign your vote by proxy to a member who will attend. 
WHEN
Saturday, March 25, 2023 at 11:00 AM
CONTACT
Jennifer DeMarco
[email protected]
4 RSVPs