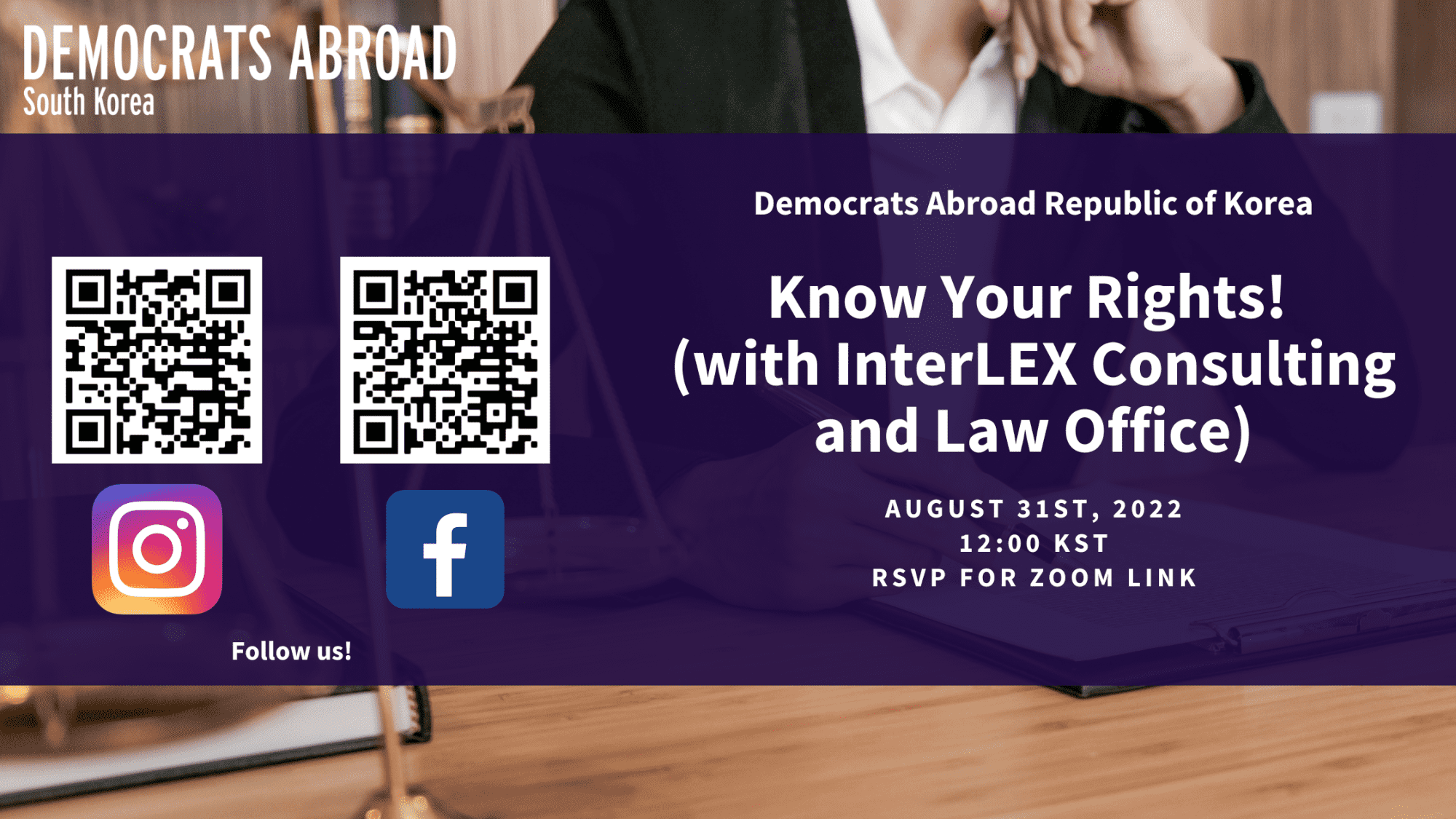 Democrats Abroad Republic of Korea will be hosting a brief seminar with InterLEX Consulting and Law Office based in Gangnam. The seminar will focus on common labor disputes between employees and employers and possible options for recourse*. If you have a specific question you would like to be considered for the main presentation, please reach out to [email protected]. 
Tentative Schedule: 
12:00pm - 12:10pm Introductions and Rules
12:10pm - 12:40pm Presentation from InterLEX
12:40pm - 1:10pm Question and Answer Forum
1:10pm - 1:20pm Taking the Next Step
1:20pm - 1:30pm Outroduction
*Disclaimer: Democrats Abroad does not provide legal advice. If you need legal advice, seek the professional services of qualified provider.* 
WHEN
August 31, 2022 at 12:00pm - 1:30pm Seoul Time
Who's RSVPing
Do you like this post?