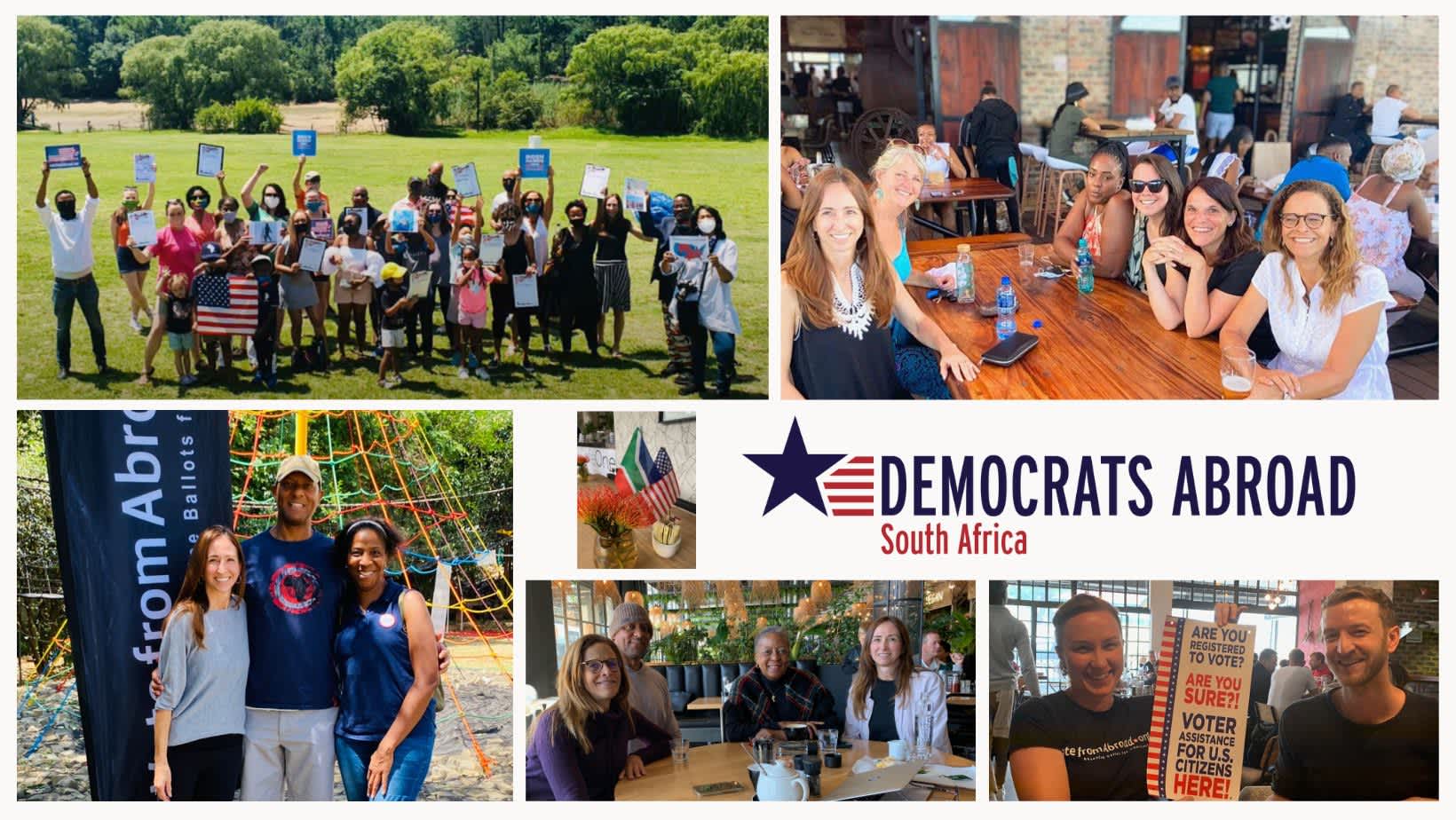 Welcome! Democrats Abroad South Africa (DASA) is working to find Americans living in South Africa so we can ensure you have the information and encouragement you need to vote in US elections. Please join as a member of Democrats Abroad so we can keep in touch regarding voting information, events, volunteer opportunities etc. Please also follow us on Facebook and Instagram. 
Voting Guidance for American Citizens in South Africa
2023 Elections are around the corner in several states! Kentucky, Louisiana, Mississippi, New Jersey, Ohio, Pennsylvania, Rhode Island, Utah, and Virginia all have critical elections coming up in Nov! So, we need to show up! Have you requested your ballot? Please go to www.votefromabroad.org today to request your ballot and check your state's rules & deadlines.  
 
Need some help? Individual voter assistance is avail via Zoom https://qrco.de/bbh0zg, by email [email protected] or you can use the chat tool at www.votefromabroad.org where experienced volunteers can assist. We can't take any chances, please request your ballot and vote! 
Voting in the US 2023 Elections from South Africa  
Click HOW TO VOTE FROM SOUTH AFRICA  for details


Thank you, 
Democrats Abroad South Africa 
[email protected]