Democrats Abroad Japan  will be hosting its Annual General Meeting on April 9th, 2022.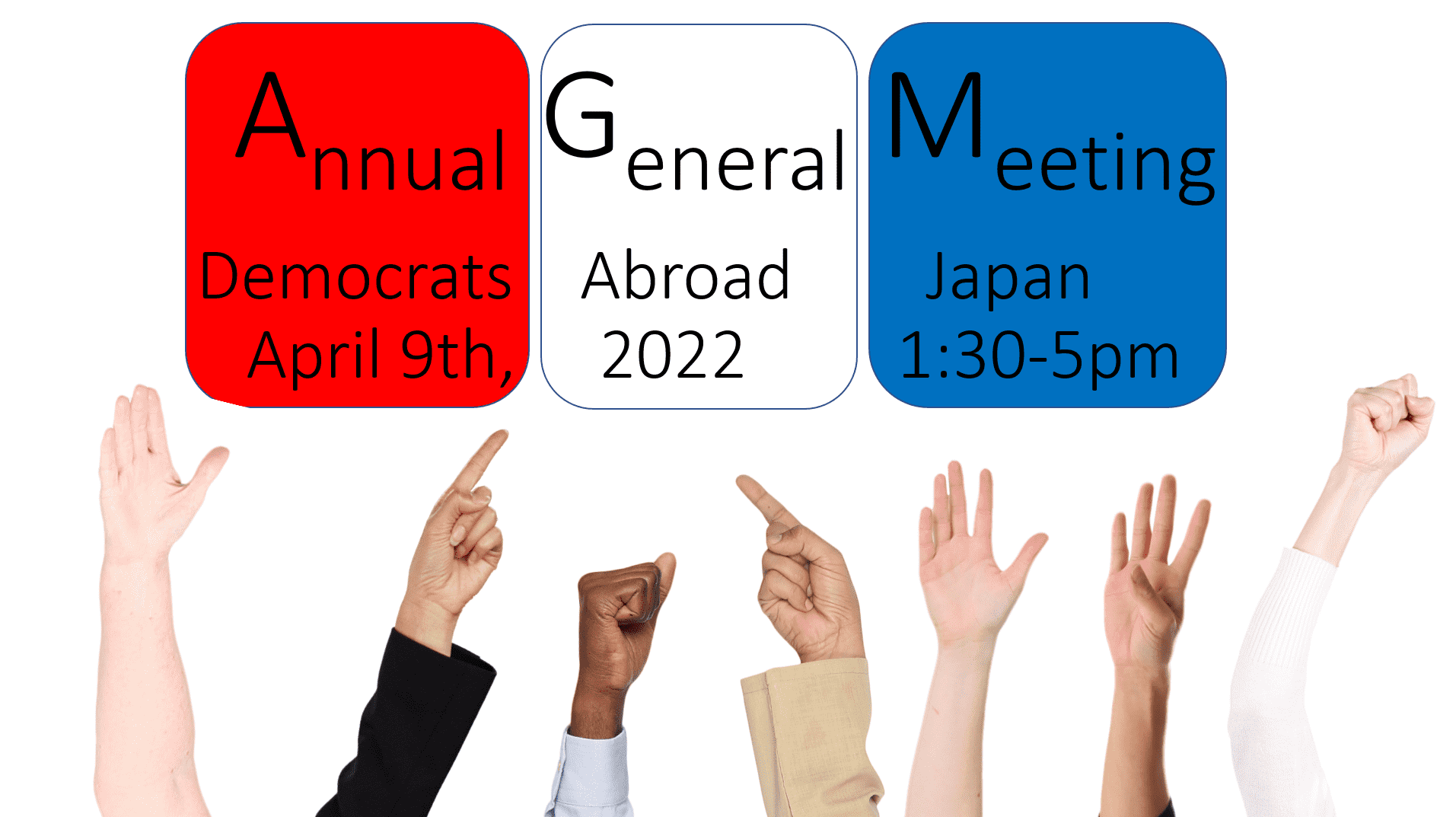 Virtual doors open 1:10pm for mingling and socializing
What will happen 
The Executive Committee reports to the membership on progress and finances

Get out the vote campaign updates and training

Find out how to volunteer

Special elections: Meet the candidates

Learn about the new logo and communications & fundraising

Time to mingle, make new friends and see familiar faces
NOTE: You must be a member of Democrats Abroad Japan to participate. 
Local social events will follow for discussion, Osaka, Nagoya, Tokyo please contact [email protected] for more info

WHEN
April 09, 2022 at 1:30pm - 5pm Tokyo Time
Do you like this post?