The Wiesbaden/Mainz Chapter is very pleased to collaborate with the newly formed DA Germany Climate Caucus to promote their launch event, happening June 9th 7pm CET. We in Wiesbaden/Mainz have several members in this nascent group and hope it will have a bright future!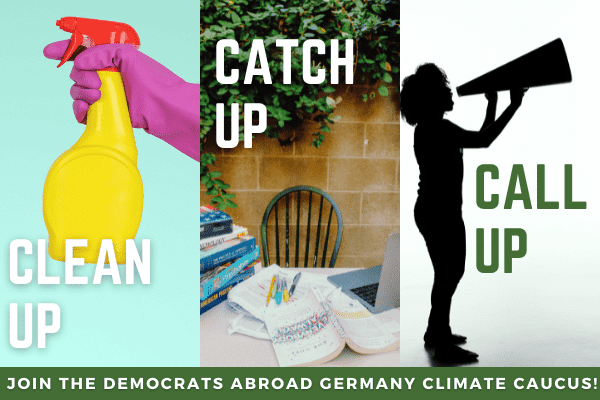 Read more
---
Thank you all who attended our Wiesbaden/Mainz Global Presidential Primary March 7th!
Welcome to the homepage of the Wiesbaden/Mainz chapter of Democrats Abroad Germany. Our chapter was established on January 18, 2013, after meeting regularly for over one year as a Frankfurt precinct.
The Wiesbaden / Mainz Chapter represents Americans living in the cities of Mainz and Wiesbaden, but also the Mainz-Bingen Kreis (district), Rheingau-Taunus-Kreis and Main-Taunus-Kreis in the a U.S. Democratic Party.
We usually meet every third Friday of the month at 7:30 PM in Wiesbaden in "Der Andechser im Ratskeller", Schloßplatz 6, 65183 Wiesbaden. Sometimes the date changes based on what is going on so please check the events to verify the date each month.
For information about this Democrats Abroad Chapter, please contact Rosa Foyle, Chair at [email protected].
Follow us on Facebook
Rosa Foyle, Chapter Chair
Democrats Abroad Germany - Wiesbaden Mainz Chapter
[email protected]
---