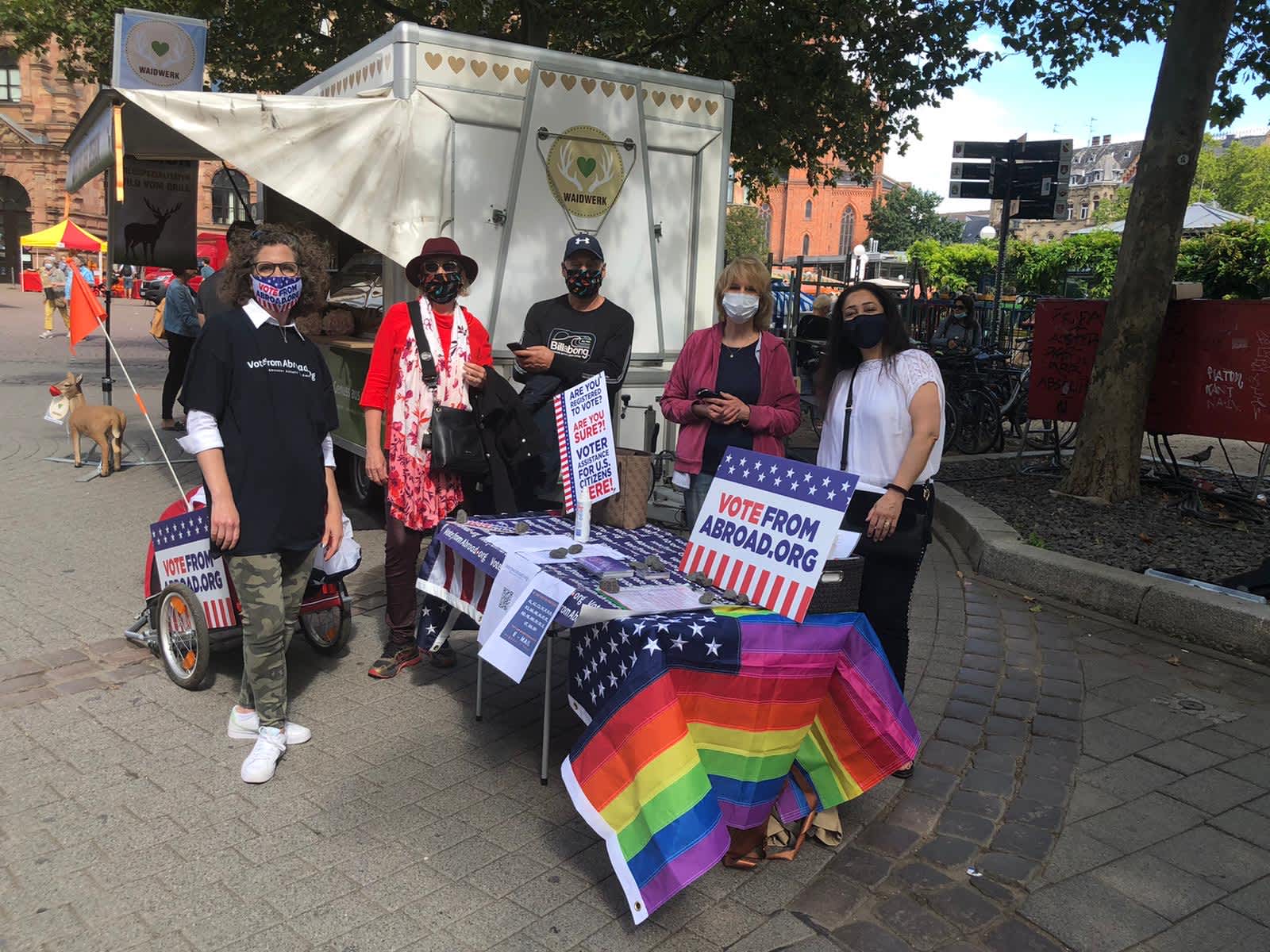 What: GOTV Voter Registration Table in Wiesbaden
When: Saturday, September 26th, 2020, 11am-3pm
Where: Wiesbaden – Marktstraße / Mauergasse 
Goal: Help as many Americans request their ballot in Wiesbaden as possible so that we can get Americans ready to vote.
Who: We are asking our chapter members to volunteer at our tabling session and share VoteFromAbroad.org with their friends and family that live abroad. 
Why: It is a part of our big push in September to get people to request their absentee ballots and make it clear that they should have already received their ballot on September 19th, if they requested their ballot or voted earlier in 2020.
How: Register yourself for one of our volunteer shifts in Wiesbaden!
WHEN
September 26, 2020 at 11am - 3pm Berlin Time
CONTACT
Deandra Anderson ·
Who's RSVPing
Do you like this post?