Saturday, August 12
Frankfurt am Main, Germany
Frankfurt & Greater Hessen GOTV Stand
RSVP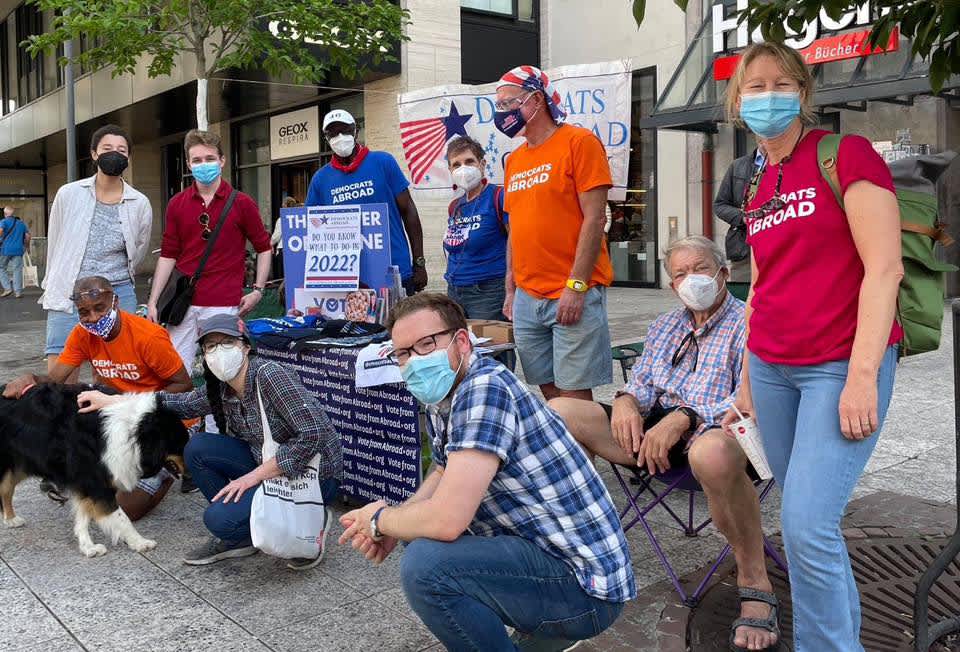 Ready to give some time this summer, helping others to register and get ready to vote?
We are organizing a Vote-From-Abroad table in Frankfurt on August 12 th and need people to help set-up the tent (11:30-12:00), work the table (12:00-16:00) and take things down and put them away (16:00-16:30).
On this link you can sign up for any one-hour slot: https://doodle.com/meeting/participate/id/bmyPJErb 
Three people are needed for set-up and at least two per hour for each time slot. We look forward to seeing you numerous and full of energy at the table! Thanks again for your commitment and support!!
Please sign up via the Doodle link above and if you have any questions, feel free to write to or call Carl, Frankfurt@democratsabroad.de / 0178-4305067.
WHEN
Saturday, August 12, 2023 at 11:30 AM Berlin Time
WHERE
Zeil, across from Galeria Kaufhof
Zeil 116-126
Frankfurt am Main 60313
Germany
Google map and directions
CONTACT
Carl Taylor
[email protected]