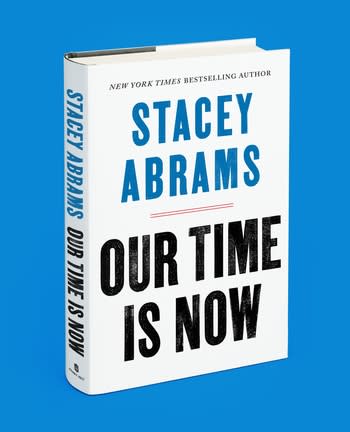 Image Source
On July 26th The DA Germany Book Club will discuss Stacy Abrams' newest book, "Our Time is Now: Power, Purpose, and the Fight for a Fair America".
Abrams is a New York Times bestselling author, political leader, entrepreneur, and nonprofit CEO. She served eleven years in the Georgia House of Representatives and became the 2018 Democratic gubernatorial nominee of Georgia - the first black woman nominee for a major party in the USA. In direct response to witnessing the mismanagement of the election, Abrams launched Fair Fight because "the future of our democracy depends on correcting all that is wrong with our elections process, including the insidious practice of voter suppression. [...] we must remind voters of their power to be seen and to demand action not simply on election days but every day."
The book is set to be released on June 9th, 2020 and will be available through major book retailers. Make sure to secure your copy by pre-ordering now and join the discussion in July!
We look forward to "seeing" there.
WHEN
July 26, 2020 at 2pm - 4pm Berlin Time
CONTACT
Deandra Anderson ·
Who's RSVPing
Do you like this post?