Monday, April 17
Zoom (Online Webinar)
Democrats Abroad UK Tax Lunch Power Hour
RSVP
Join us for this tax day special webinar for tax lunch power hour. This event will be an open discussion on US taxes, we'll talk about debunking tax myths, and discuss self-filing or choosing an accountant.
This event will not be recorded so everyone feels able to share and talk freely.
Although there is no cost to attend, we strongly recommend a $10 donation so that DAUK can continue to provide events like this in the future.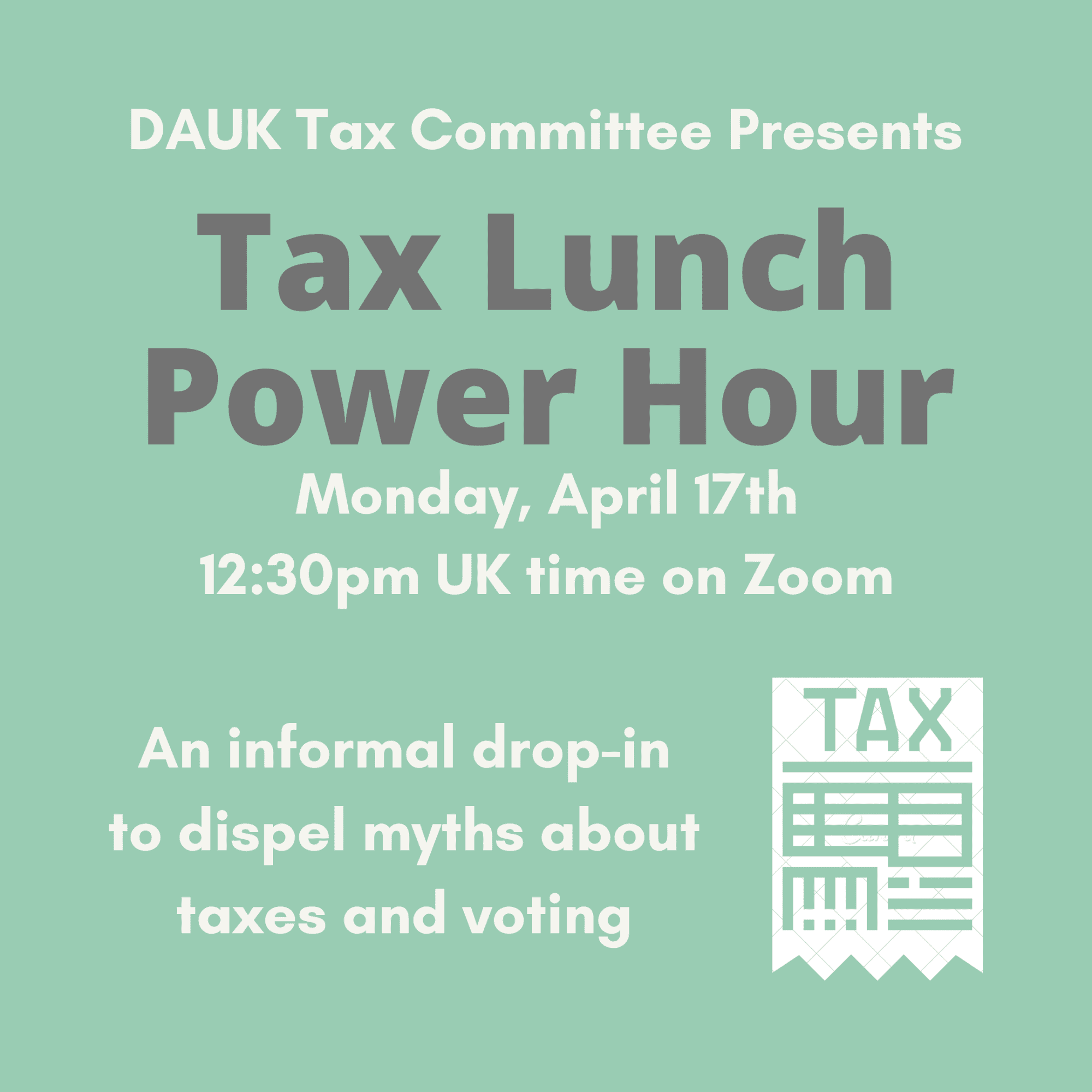 Email [email protected] to be added to the DAUK Tax Committee mailing list.
Disclaimer: Democrats Abroad UK cannot provide individual tax advice. We are not tax lawyers, accountants or advisers. Please consult a professional tax adviser/accountant/return preparer when addressing your personal tax matters.
We recommend the IRS Tax Return Preparer Directory to find a service provider who meets your needs and budget, though buyers need always beware. Democrats Abroad UK suggests Americans abroad in need of tax advice consult the IRS Tax Return Preparer Directory to find an advisor or tax return preparer near you or providing online services: https://irs.treasury.gov/rpo/rpo.jsf
WHEN
Monday, April 17, 2023 at 12:30 PM
CONTACT
DAUK Tax Committee
[email protected]
25 RSVPs