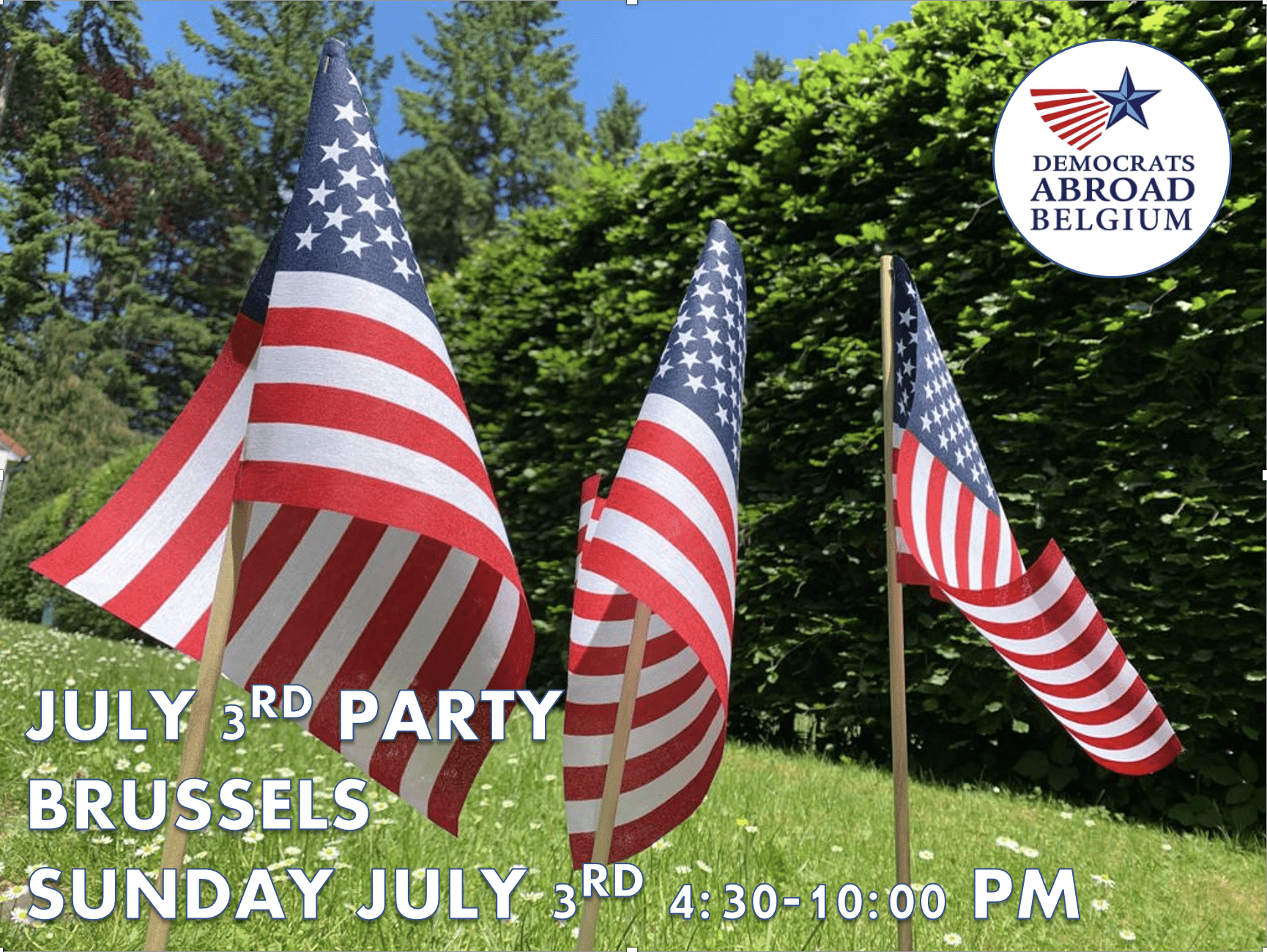 🇺🇸July 3rd Party 🇺🇸
All dressed up in red, white and blue with nowhere to go for the 4th of July? Did you go to Barks for Biden and like seeing all the American flags on display? Well, join us in celebrating the 4th of July and the fact that we can finally do it in person again! Member-at-Large Joe Brinker has offered the garden at his place in Saint-Gilles (near Place Stephanie) for an informal joint party on Saturday, July 3, 4 pm to 10 pm, between Democrats Abroad and the Johns Hopkins SAIS Alumni Club. All applicable Covid protocols will be followed. 
The event will be deliciously catered by Palmer from the California-style Mexican restaurant ChezWaWa (chicken, beef, veggie burritos, taco salad, technicolor three bean and potato salad, chili dogs and hot dogs). And at Joe's daughter's request, we will grill some s'mores for dessert! 

Children are welcome!
35 euro/adult, including alcoholic and non-alcoholic drinks
25 euro/adult under 25, including alcoholic and non-alcoholic drinks
15 euro/child, including non-alcoholic beverages
Confirmation of this event is contingent on a sufficient number of RSVPs. Early RSVPs by June 20 are welcome, though not required. 
The exact address of the party will be shared with attendees prior to the event. 
If you have any questions, please let us know. 
WHEN
July 03, 2021 at 4pm - 10pm Brussels Time
Who's RSVPing
Do you like this post?