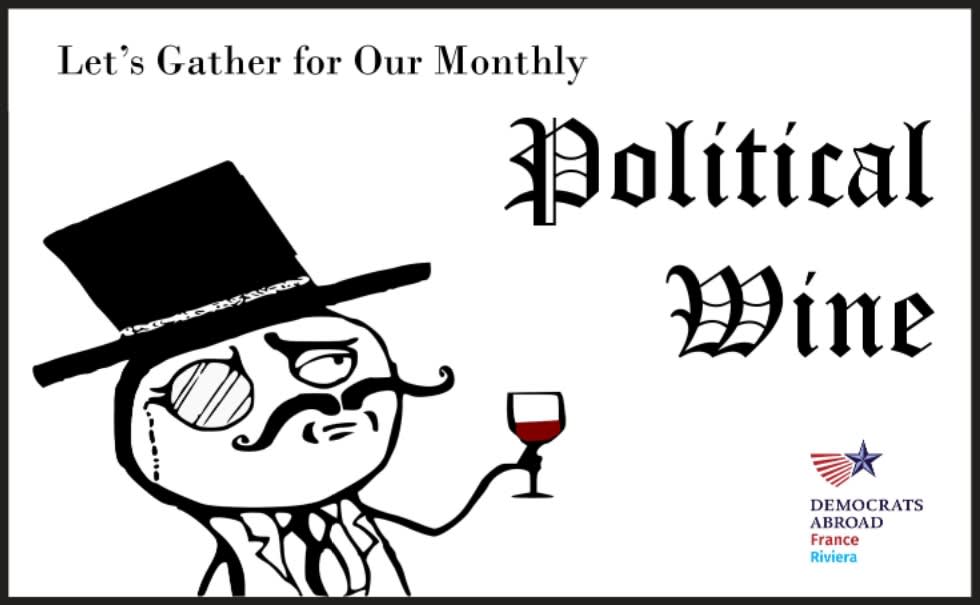 After 18 months, we will have an in-person Political Wine! We welcome you all to come and interact with fellow Americans in the region and engage in American political discussions. So join us for a LIVE Political Wine! Pour yourself a glass of rosé, and let's chat.
This social event is open to D.A. members only and will follow these guidelines:
Everyone presents their Pass Sanitare issued by the French government.
Limited seating to 20 participants.
Everyone wears a mask (except sipping their wine).
The windows will be open to allow fresh air circulation in the room.
The price for this event is 5€ and we appreciate everyone's cooperation so that we can continue to host these events in person.
WHEN
October 06, 2021 at 7:00pm - 8:30pm Paris Time
Who's RSVPing
Sorry, this event is sold out.
Do you like this post?