Join us for an event focused on Voter Suppression--and how to combat it. This is the big issue of the 2020 elections. We will  screen the documentary "Capturing the Flag" with the two filmmakers (former Channel 13 TV people from Manhattan) and they will lead an informative and inspirational Q & A following the film (which runs 72 minutes).
It's free, though if you can donate a little, it's appreciated.
Get informed. Activate your citizenship--and above all, register and request your ballot at www.VoteFromAbroad.org/.
Co-sponsored by the DA Global Black Caucus,LGBTQ+ Caucus and the Women's Caucus.
Trailer:   
Website:   https://www.capturingtheflag.com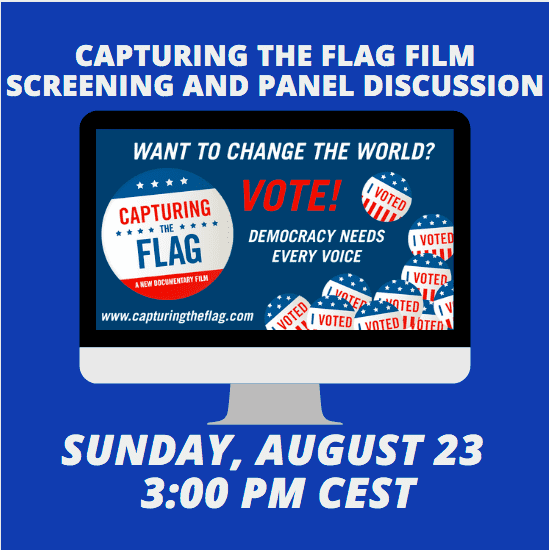 WHEN
August 23, 2020 at 3pm - 4:30pm Paris Time
Who's RSVPing
Do you like this post?