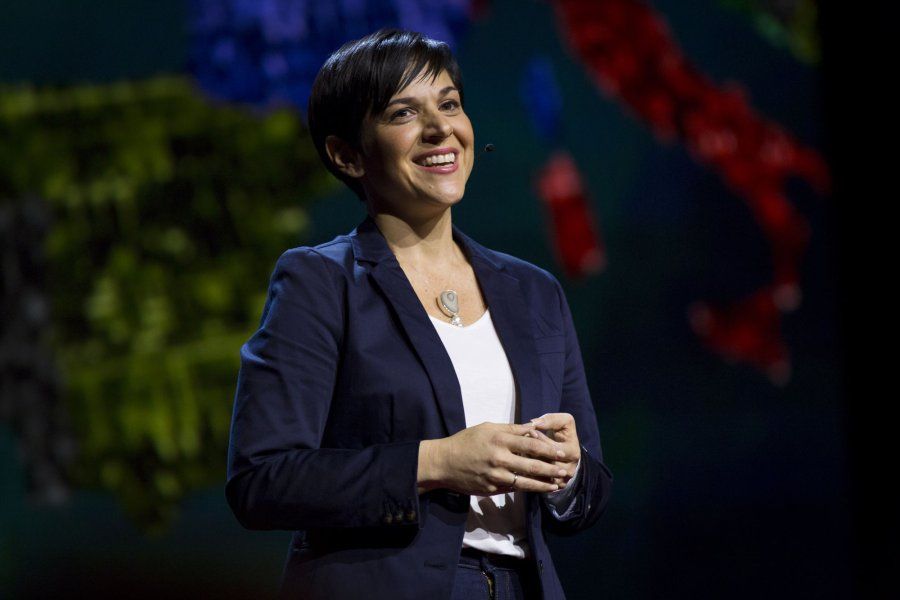 ABOUT MONICA ARAYA
Mónica Araya was born and raised in Costa Rica. She started working on sustainability when she was 19 and has worked on this non-stop for more than 20 years. 
 She studied economics in Costa Rica. She earned a Ph.D. in environmental management at Yale University.
In 2014, she founded Nivela, a thought-leadership group devoted to clean development and Costa Rica Limpia.
She is a Senior Associate at E3G in London and at the Cambridge Institute for Sustainability Leadership.
More about Mónica Araya
She has given interviews to journalists from TIME Magazine, Financial Times, National Geographic, Huffington Post Live, BBC Radio, BBC World Service, The Guardian, VICE news, Climate Home, Le Monde, and ClimateWire.
She publishes articles regularly in Project Syndicate, The Guardian, El País, Les Echos, ClimateHome and newspapers in Costa Rica, Colombia and Chile.
In 2014, The French Ministry of Foreign Affairs named her "Personality of the Future".
She was a member of the world's largest all-female expedition to Antarctica.
In 2016, Mónica Araya was invited to give a TED talk on fossil fuels
April 29th, 2017 9:30 am – 12:00 pm 
Little Theatre Group in San Rafael de Escazú
SUGGESTED DONATION: ₡ 3,000
(Contribution goes towards coffee, iced tea, meeting space & the Get Out the Vote campaign)
≈≈≈≈≈≈≈≈≈≈≈≈≈≈≈≈≈≈
50-50 DRAWING: Bring extra money for the 50-50 drawing to win a chance at receiving 50% of what is raised from it. 
TICKETS: ₡1,000 each
(money raised goes towards our Get Out the Vote efforts) 
≈≈≈≈≈≈≈≈≈≈≈≈≈≈≈≈≈≈
FREE TRANSFER FROM SAN JOSE: 
Those desiring a free ride to Escazú can meet at Teatro Nacional by 8:30 am promptly or earlier if all who reserved are present. We will provide a free ride back to San José at 12:15 pm.
Call or email Maxine - 8828-3052 mtorresdacr@protonmail.ch 
You NEED to make a reservation for a ride.

≈≈≈≈≈≈≈≈≈≈≈≈≈≈≈≈≈≈≈≈≈≈≈≈≈≈≈≈≈≈≈≈≈≈≈≈
RSVP INFORMATION:

We are honored to have such a distinguished guest as Mónica Araya.
We expect a high turnout, and we urge you to RSVP early using this link: http://whoozin.com/PDP-3TP-FMMF
If you are unable to use the link, then reply directly to this email.
You MUST reserve a seat for admission. This will be a sellout for sure. 
≈≈≈≈≈≈≈≈≈≈≈≈≈≈≈≈≈≈≈≈≈≈≈≈≈≈≈≈≈≈≈≈≈≈≈≈
CONTACT: 
If you have any questions, please call Kathy at 2244-2247 or email DemocratsAbroadCostaRica@gmail.com 

Do you like this post?