In celebration of Black History Month, and in honor of the late Civil Rights icon, John Lewis, Democrats Abroad Global Black Caucus will present "John Lewis: Good Trouble" on his birthday, February 21st, at 6:00 pm, Beijing Time. 

Please RSVP at the Global Black Caucus' event page in order to get a link to the ZOOM meeting & the movie:
https://www.democratsabroad.org/bc_john_lewis_good_trouble_film_screening_ap
Leading up to that event, DA CHina will open up a discussion chat that will lay out the issues for which we need to make Good Trouble. We will discuss the concept of Unity, the latest voter suppression schemes, and a variety of other topics. 
Scan the QR code to join the discussions in China: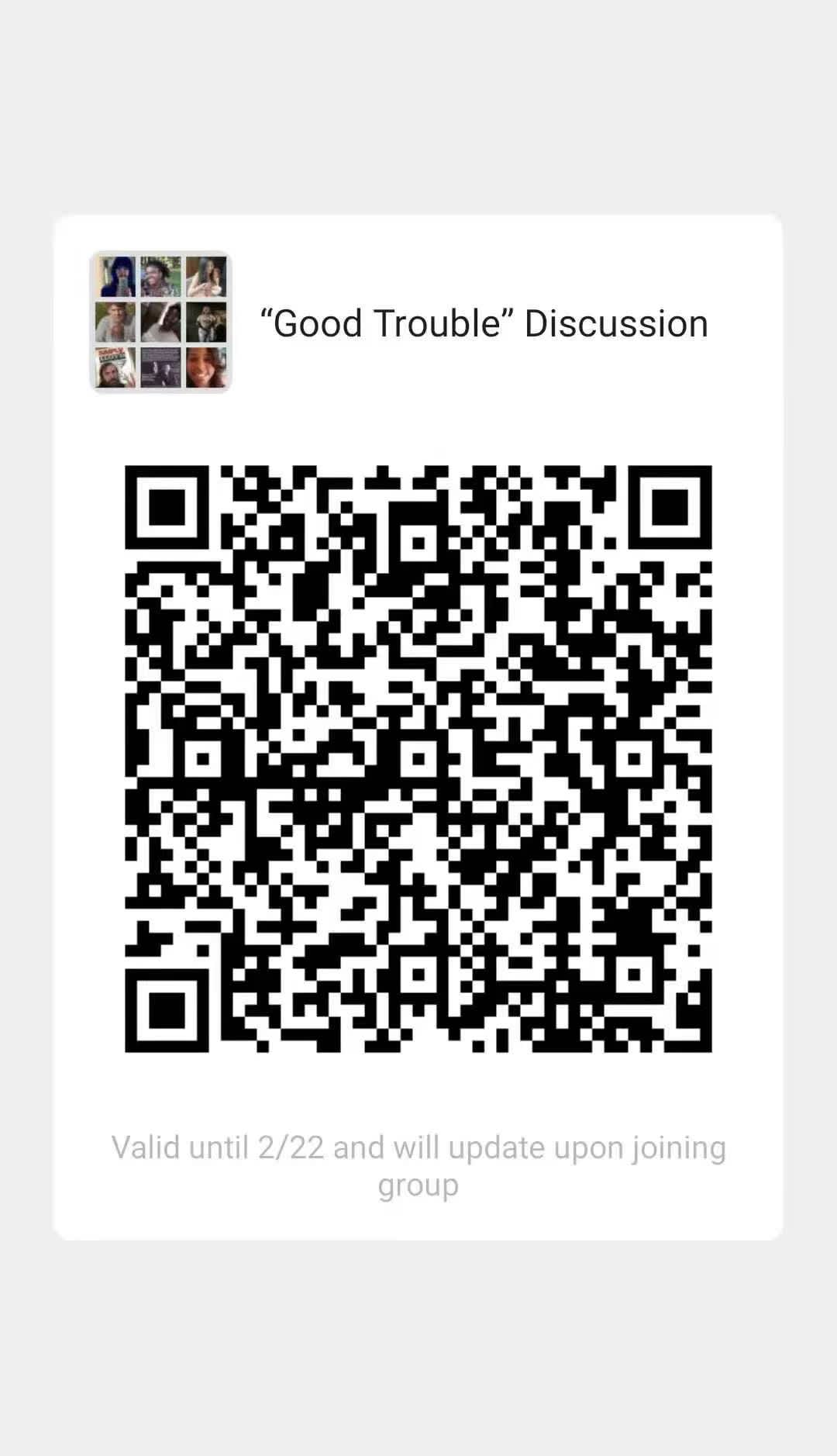 Let's make GOOD Trouble! 
WHEN
February 21, 2021 at 6pm - 8pm Beijing Time
WHERE
Please RSVP at the GBC Event Site
https://wwwdemocratsabroadorg/bc_john_lewis_good_trouble_film_screening_ap
Shanghai
China
Google map and directions
Who's RSVPing