A Message from Aaron Kruse, Democrats Abroad China Chair
After three debates it is clear that the eventual Democratic Party nominee will have their hands full cleaning up the mess that President Trump has created. From healthcare to student loans, gun control to foreign policy, our party has a lot of work to do.
As the primaries draw nearer and the Democratic Party chooses a candidate to take on Trump in 2020 it can feel like we're very far away from the action, but the reality is that our Leadership Board is working hard to build a post-Trump world.
Recently, all 11 members of DA China's elected Leadership Board met in Shanghai to strategize how we can contribute and how we can organize to make sure that the White House has a new occupant come 2021.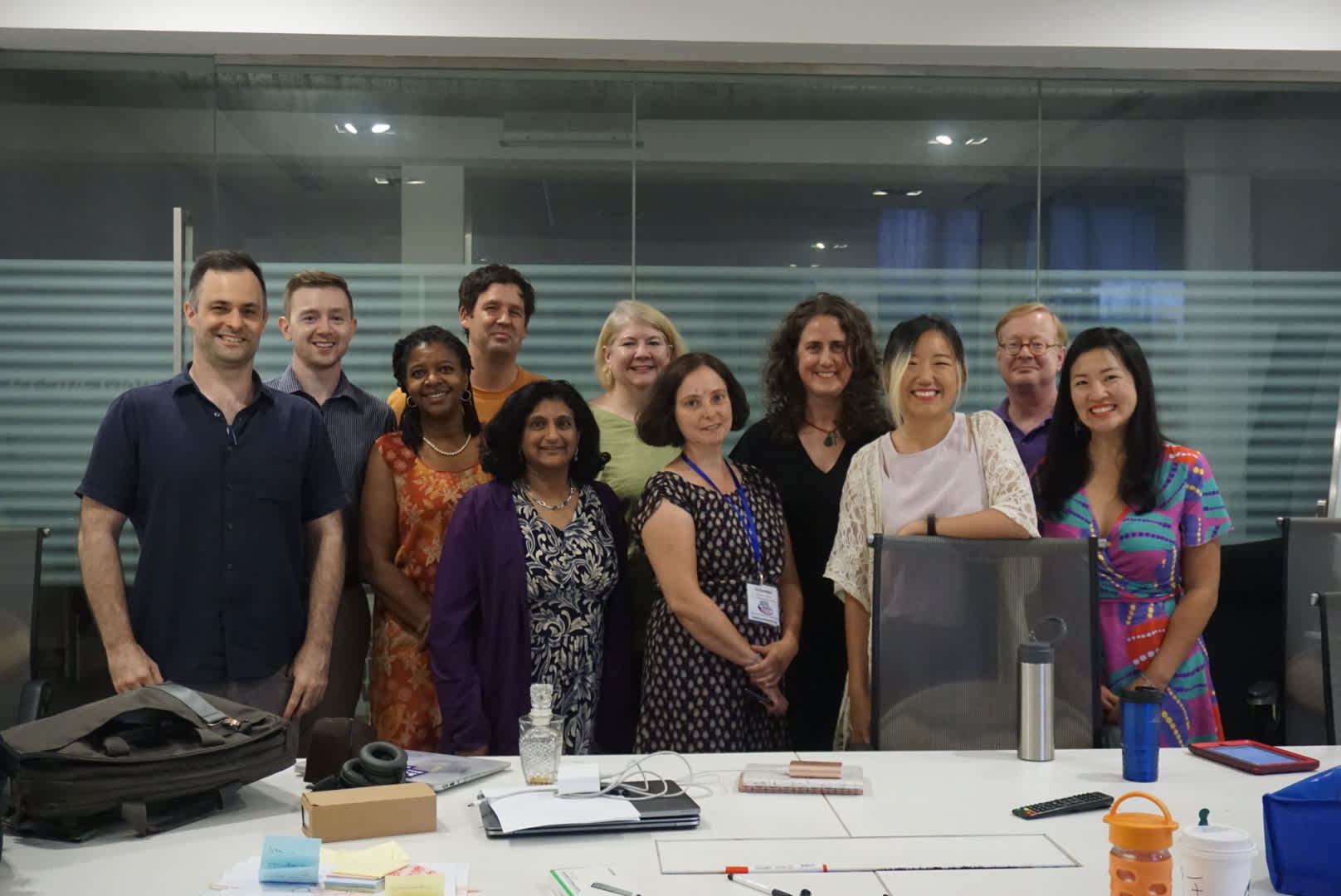 Among the work that we did during the retreat was to discuss issues that should be part of the Democratic Party platform. The world looks different for Americans living abroad, and part of the mission of Democrats Abroad is to make sure that our issues are addressed. For example, President Trump's trade policy will make it harder for millions of Americans living overseas to vote – directly jeopardizing our voting rights.
In order to ensure that the Democratic Party hears our voices on the issues, DA's global team has launched the 2020 Platform Committee. And, to ensure that DA's global team hears the voices of its members, the committee is rolling out an initiative to allow members to share their voices through "Kitchen Table" conversations.
Over the next few months we will be encouraging our members to take part in these conversations and share feedback with the Platform Committee. Interested members can get involved by first reviewing the 2016 Democrats Abroad Platform and then getting in touch with any of our 11 elected DA China leaders. 

Do you like this post?