China held its first Kitchen Table Talk, run by the Women's Caucus in Beijing, on Sunday December 8th, where they focused on the topic of Equal Rights - including the Equal Rights Amendment (ERA) and the recent transgender ban in the military.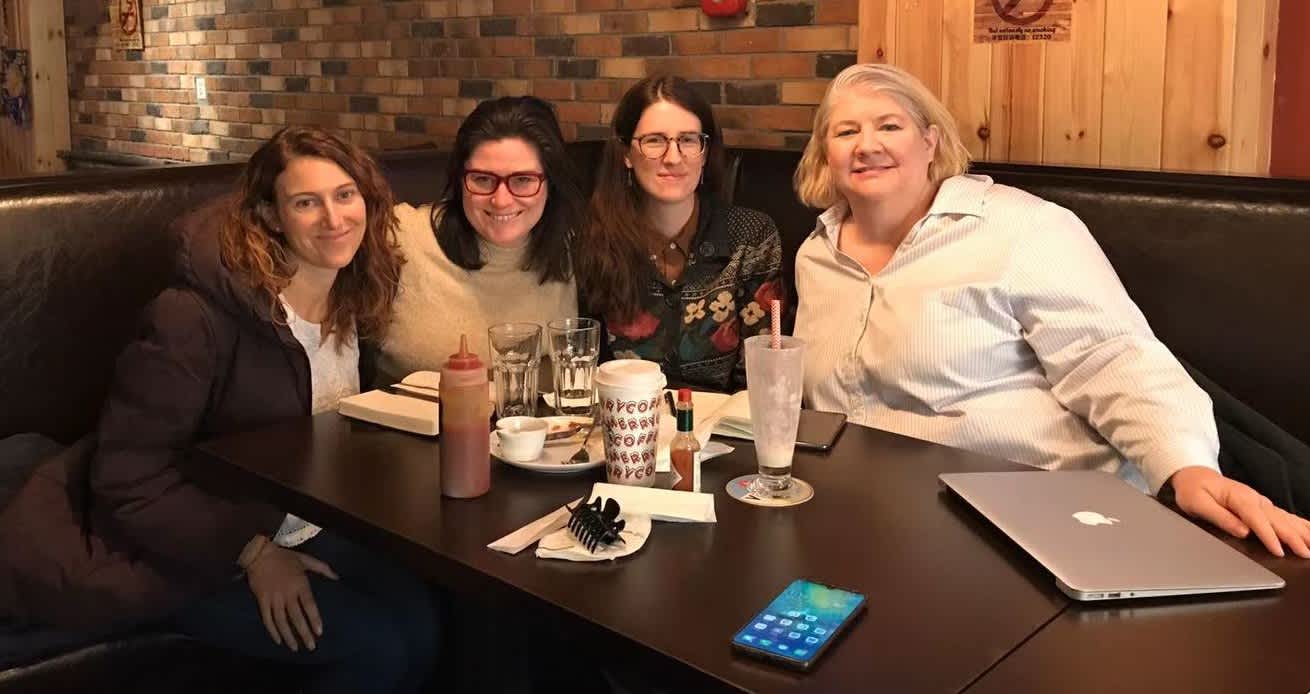 Kitchen Table Talks are small group events held by Democrats Abroad members to discuss policy issues that matter to Americans abroad. The feedback from these talks can help shape the Democrats Abroad 2020 Platform and ensure that DA represents the issues that matter the most to its global constituents.
In China's case, the group found that they largely agreed with Democrats Abroad Global's memorandum on Equal Rights but felt that some issues weren't being covered. 
For instance, the topic of childcare and parental leave is one that Americans overseas often have much better experiences with than Americans inside America. China felt we could contribute deeper to this conversation in the same way we could for International versus American healthcare.

Additionally, they felt violence against women, racism and voter disenfranchisement in America needed more attention on the 2020 agenda.
Sound interesting? Here's how you can hold your own Kitchen Table Talk: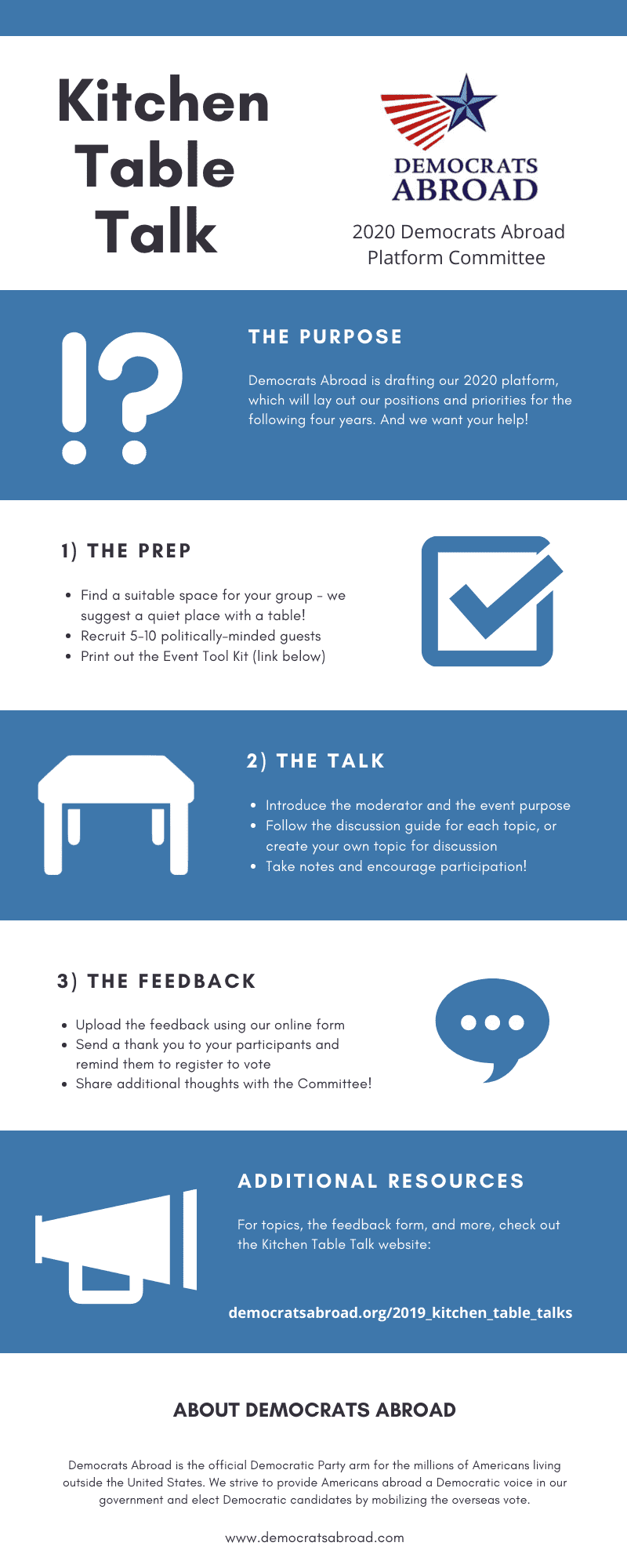 All you need are some friends to gather anywhere and discuss one or multiple topics you can find through the following link:

https://www.democratsabroad.org/2019_kitchen_table_talks

We hope to see you at our next event!
Upcoming: An All Caucus Christmas Dinner in Shanghai. RSVP here.
Do you like this post?