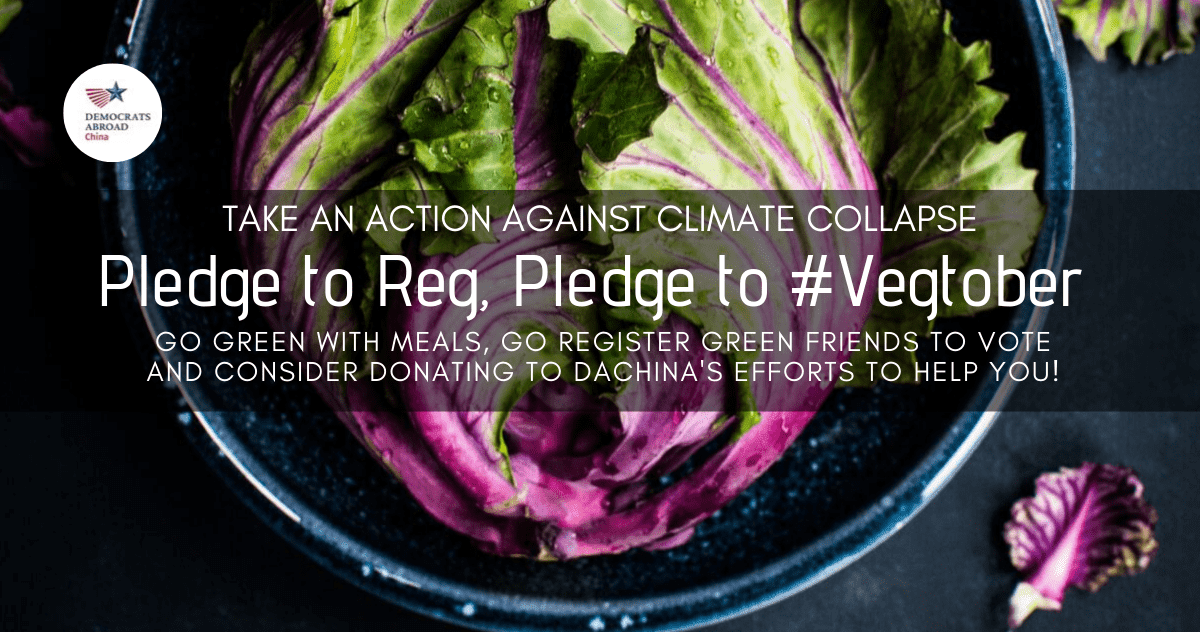 Recently on our @democratsabroadchina Instagram, we've been posting tiny actions you can take to stave off our climate apocalypse (#doom). One of them was our initiative to help us all eat a little less meat: #DAVegtober
#DAVegtober is a pledge to eat more vegetarian than you normally do, whether that's just one day a week, one meal a day or committing to fully vegetarian/vegan! It's up to you, but we would love to see you publicly commit to it (hashtag and all) and hopefully raise awareness of Democrats Abroad in your communities.
But, as we were careful to stress, the most EFFECTIVE action is to follow up individual action with collective action: voter registration for the 2020 elections begins on Jan 1. 
We are now beginning fundraising efforts to help us reach out to more of the Americans in China community with phonebanking events, media pushes and swag! If you have some spare change to donate to our pledge to register the votes that make all the difference, please find out how to do it by scanning the QR code in WeChat below:
Do you like this post?