Where are you from in the United States?
I'm from the great state of Maine, near the rocky Atlantic coast.
How did you end up in China and what do you do here now?
I followed my heart to China. Back in my junior year of college I met the man I would marry one day: he studied Chinese literature and language, and I followed him to Texas, Taiwan, Minnesota, Beijing, and now to the swelling metropolis of Shenzhen. I've written and edited magazine articles out here, but right now I'm mostly a house husband.
How did you first hear about Democrats Abroad?
I learned about Democrats Abroad after talking progressive politics with a friend. There was a drive to register expats to vote in the 2018 midterms and I joined up to see how I could help.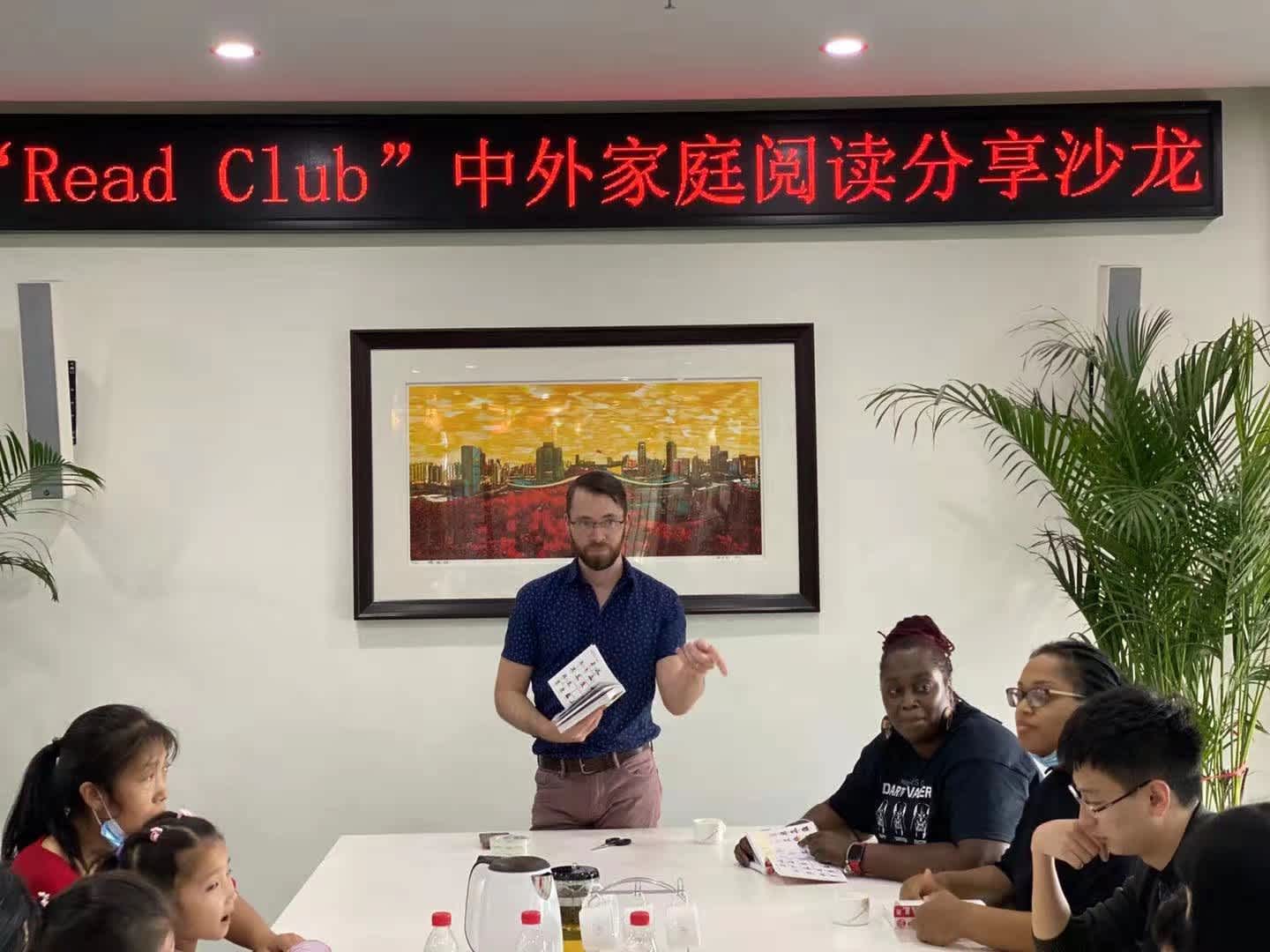 Had you volunteered with or been involved in politics beforehand?
I worked and volunteered a lot more in the US, especially around LGBT causes. The highlight was the 2012 Minnesota campaign to defeat an amendment that would bar us from marrying. I worked on campus logistics, among other roles, and we succeeded in turning out more votes among college students than Obama's historic 2000 campaign. In China it's obviously a very different environment, but in Beijing I was able to volunteer with some community groups to help with their fundraising and overall organizing.
What do you think is the biggest challenge facing America coming up ahead?
All the existential challenges of the 21 century — staggering wealth inequality, cataclysmic climate change, aging and vulnerable infrastructure, drug-resistant pandemic pathogens, and a fragmented electorate that no longer shares a sense of common reality, much less common humanity — are all linked together. We fix them all together, or we fix none and face the consequences.
Why do you think it's important to get involved with Democrats Abroad now?
The 2020 elections demonstrated powerfully that voting matters — mail-in ballots matter and overseas ballots count. In a time when the stakes are so high, this is a moment when every American should feel like there's a place for them to help organize for the future they want to see. We simply don't have the luxury to wait for someone else to fix these problems. 
If you were President, what would you concentrate on in the first 100 days?
I'm not sure I could suggest anything better than the raft of executive actions and major legislation that Biden's team is planning. Big, bold action is needed — especially to quickly reverse rule changes that Trump's cronies pushed through the various agencies — and we need to "build back stronger" by giving all Americans the physical safety and economic security they need for the massive course correction it will take to survive.

We are always on the lookout for more volunteers to help Americans in China organize around getting out the vote and issues dear to our Women's, LGBTQ+, Black, AAPI & Progressive Caucuses. Join us and message us to see how you can get involved!

Do you like this post?