DA China takes a moment each month to highlight members of our community and board.
Kimberly "Kim" Wong has lived in New Jersey and New York, Japan and China. She is registered to vote in New Jersey. 
While she had never been heavily involved with politics in the US, she cared about large-scale positive systemic change, and being an active contributing member of society. 
"I like to get it DONE," she says.


She got involved with DA as a volunteer around the time of the Women's March when she hosted Democrats Abroad at Sproutworks, a restaurant where she was involved. She also tapped her friend Elaine Chow (our current Comms Director) to get a video from Krista Suh (creator of the Pussyhat) to help promote voter registration. 
"We got 100 registrants that day and I knew I could probably do more!"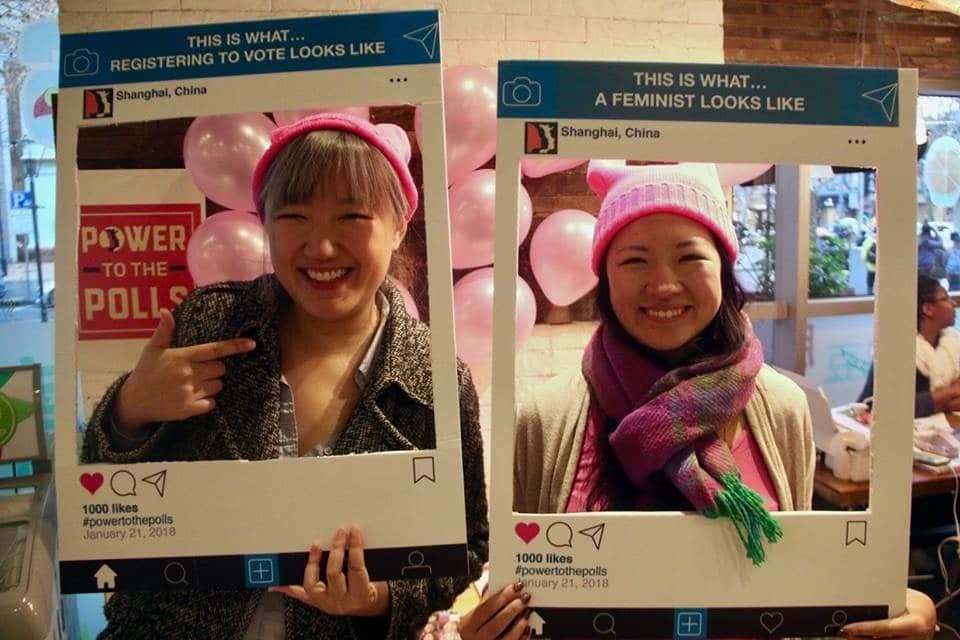 "I care about electing Democrats, and want to do as much preparation as possible leading up to 2020," she told me. She also cares deeply about Health and Education and has done extensive work for Food Heroes, a non-profit that aims to teach children about healthy eating.
Kim just launched her first clothing line under her brand cukimber. It's colorful fresh and fun. She taught herself how to make compositions from paintings, and then create them into products — not just clothing, but accessories and home-ware. She designs for other brands, too.
If Kim were President for a day, what would she do? She said, with a smile, "Reunite kids with the parents. Welcome people into the country! Reduce emissions, gun control, pass ERA…all of it. A girl can dream, right?"

Anything that stops Democrats from voting is in Kim's way.
Look out! Each state has different rules and it's a little complicated, but she has become one of our old hands at registering people to vote and going the next step: making sure they secure and return their secret absentee ballot. 
"Thank goodness that we are going to have tons of Get Out The Vote volunteers!" she said and reminded me that we need to re-register to vote from abroad every year: "You better know what you're going to be doing on January 1, 2020! The earlier the better."
It's hard to know what to do with all the news and crises everyday and it gets truly frustrating to see headline after headline that induces panic and fear. Being part of DA gives Kim and many others some peace of mind, to know that we can contribute proactively to get people onto the Blue Wave, and actually surf towards better solutions.

Do you like this post?