We're excited to welcome our new At-Large member to our Leadership Board, Jenny Eveland. She has been volunteering with Democrats Abroad China from Beijing and has been an integral part of the voter registration team up in the North.
Where are you from in the United States and how did you get to China?
Coming from a family of DC and Maryland democrats, I grew up as a military brat around the US, but mostly in Virginia Beach, Virginia. As a teacher in Virginia and Illinois public schools I was involved in committees at the state level.
I voted for Obama when he ran for state senate in Illinois. Illinois has a way to motivate most people into political action, but besides just voting in every single election, I have never formerly been involved in politics. Chicago got too cold and we moved abroad to Mexico and then Cambodia and then to Beijing.
What are you doing here in China now?
I am an elementary art teacher at the International School of Beijing. It's been 8 years! I am here with my husband, Deva and my 8-year-old daughter Beatrice.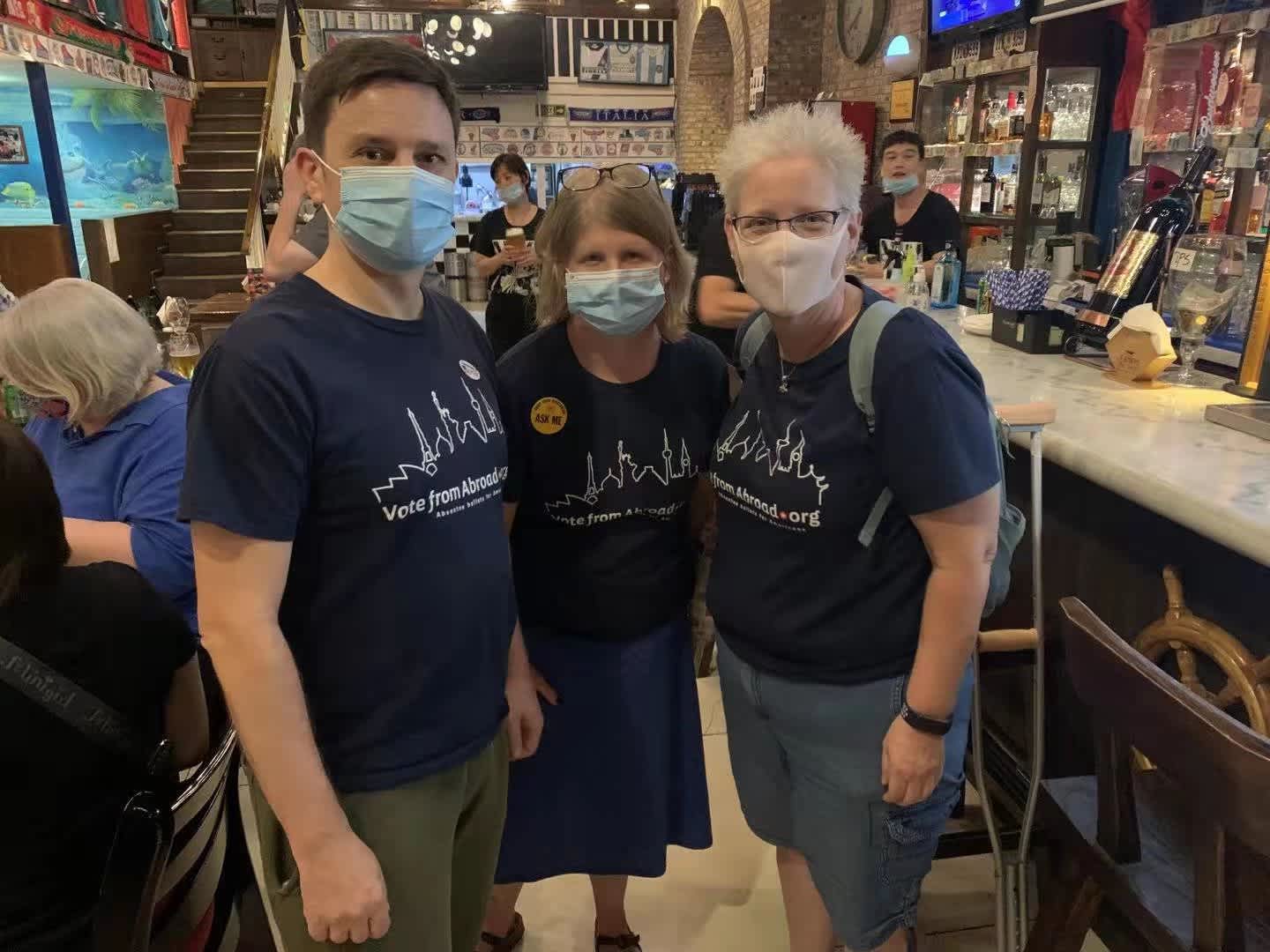 How did you first hear of Democrats Abroad?
I had never heard of Democrats Abroad before moving to Beijing. I didn't know how to turn in my ballot for Hillary and my husband had been volunteering for VoteFromAbroad and I found out how. We started attending DA events to get more involved. At the mid-terms in 2018, Elizabeth Jenkins kindly trained me how to register absentee voters at my school. 
In 2020, we were determined to run a bunch of voter registration events in Shunyi and Chaoyang and in the end registered a bunch of people and collected and mailed around 100 ballots. I got to work with Elaine Chow (Director of Comms), Sam Wong (former Vice Chair), Eileen Walsh (At-Large Member) and Kim Wong (Chair). It was great.
What would you like to do in your new role as an At-Large Member?
I work best when given ideas and get to collaborate with others - such as when Kim suggested we have some voter registration events. Now I am in contact with managers of restaurants across Beijing, as well as recruited a pool of motivated volunteers.
As for the specifics, I am interested in motivating people to take small actions for change for example, what can we do as March is Women's History Month and in the grand scheme, hope to advocate making from abroad voting easier, especially in Texas and Ohio where the ballots are complicated.  When we as Democrats get together, we can make great things happen, one small action at a time.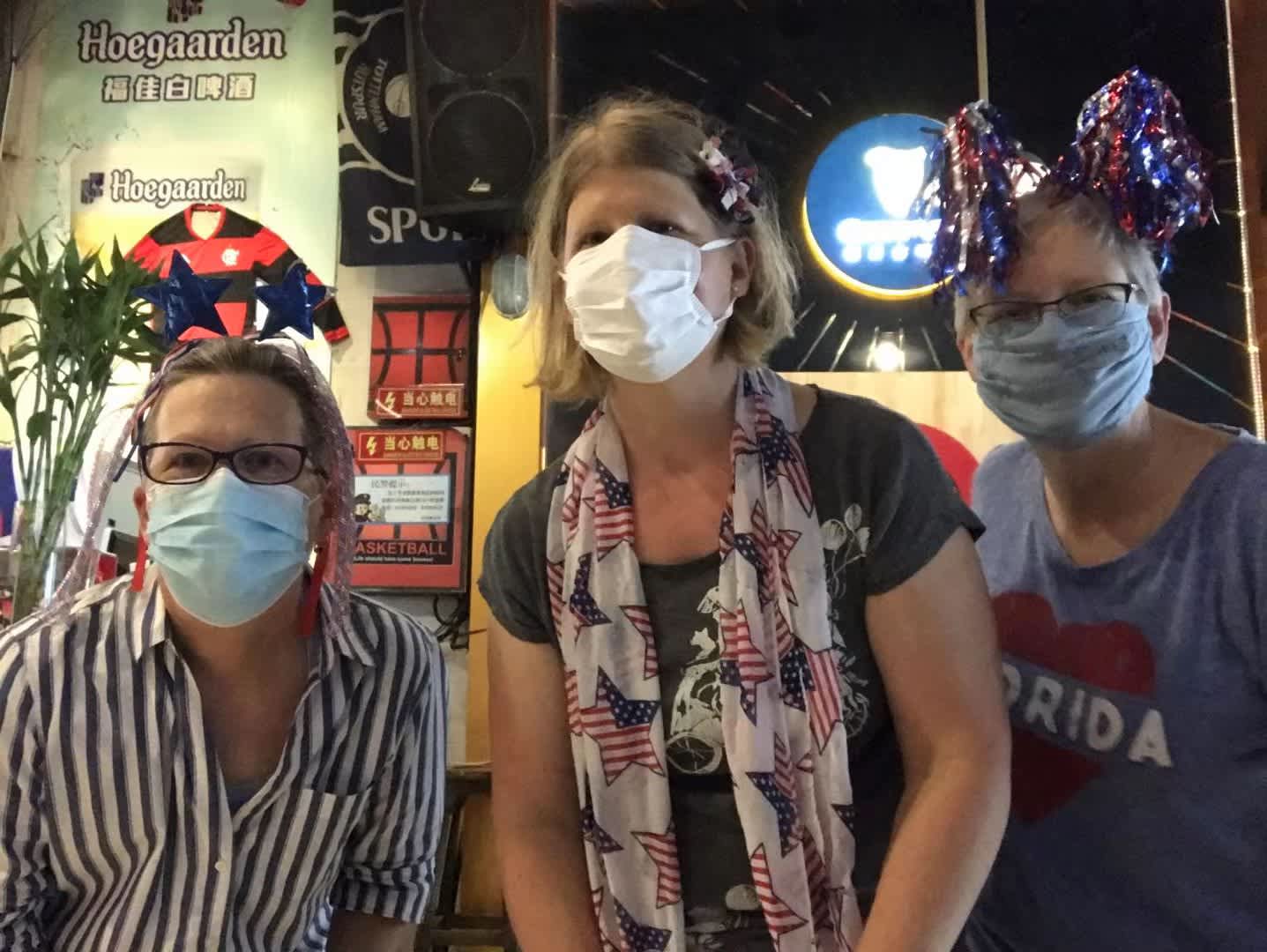 What do you think is the biggest challenge facing America coming up ahead?
Controlling Covid-19. After that, undoing damage from the last 4 years.
If you were President, what would you concentrate on in the first 100 days?
What a hard job - there are so many things. First, I would work on getting Covid under control. Then I would work on healthcare, education and immigration reform. I would also want to concentrate on environmental issues. So many things!
We are always on the lookout for more volunteers to help Americans in China organize around getting out the vote and issues dear to our Women's, LGBTQ+, Black, AAPI & Progressive Caucuses. Join us and message us to see how you can get involved!

Do you like this post?