Democrats Abroad China is happy to introduce a lineup of events this month to participate in with and to support wonderful women in your lives.
Women's History Month is a time we put aside to celebrate and empower women, but it is also a time to take action.
Use this month to have uncomfortable conversations with people you know, read books you may never have heard of, and learn about women who set the stage for us today. Additionally, we have several events where you can participate with DA China members to find more ways to lift up your sisters.
We challenge you to use this calendar to learn more about women in history. We can all #choosetochallenge our biases and work towards equality.
Thanks to our DA members Charisse & Alex for putting these together.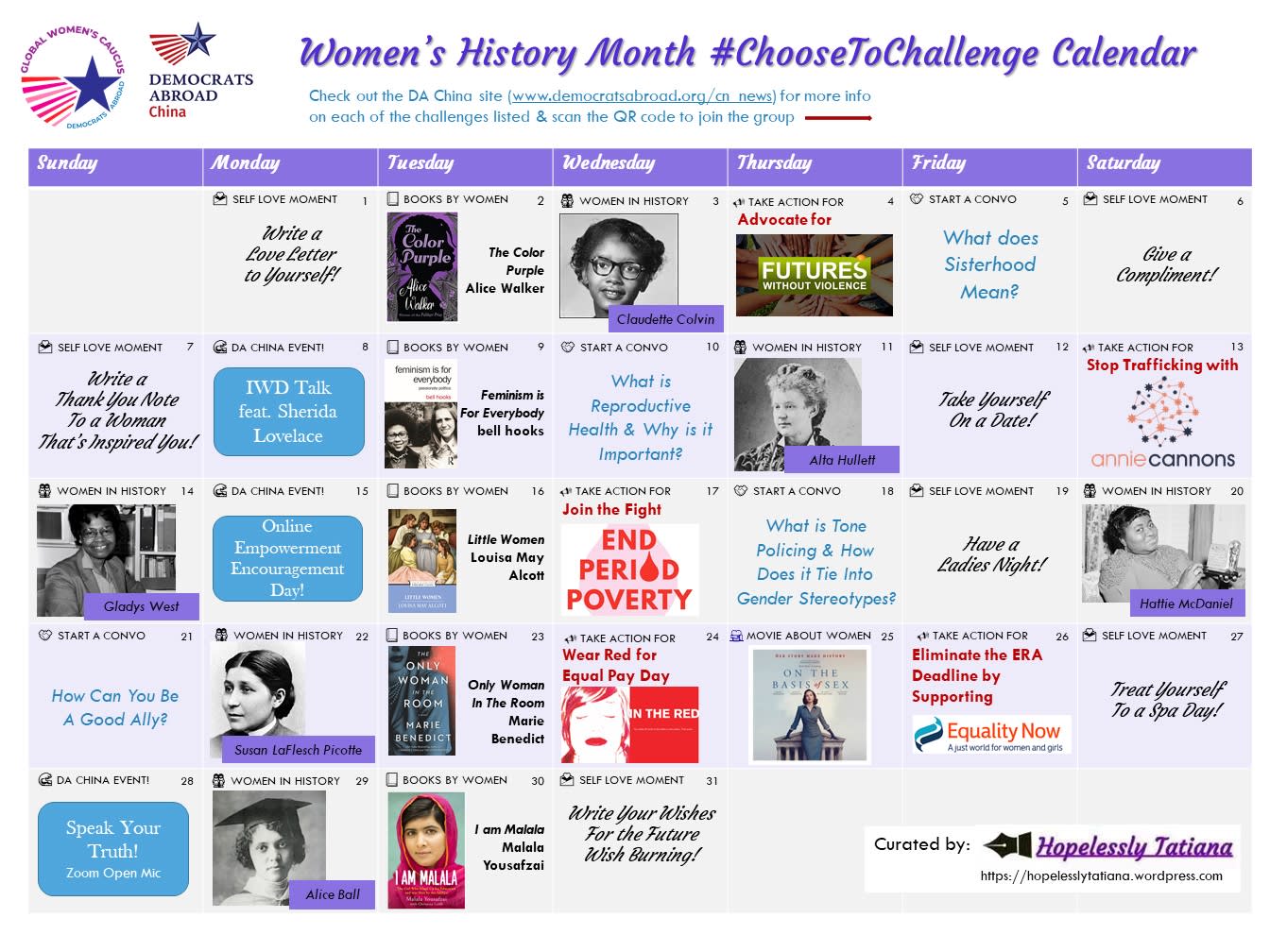 Join us for these online events!: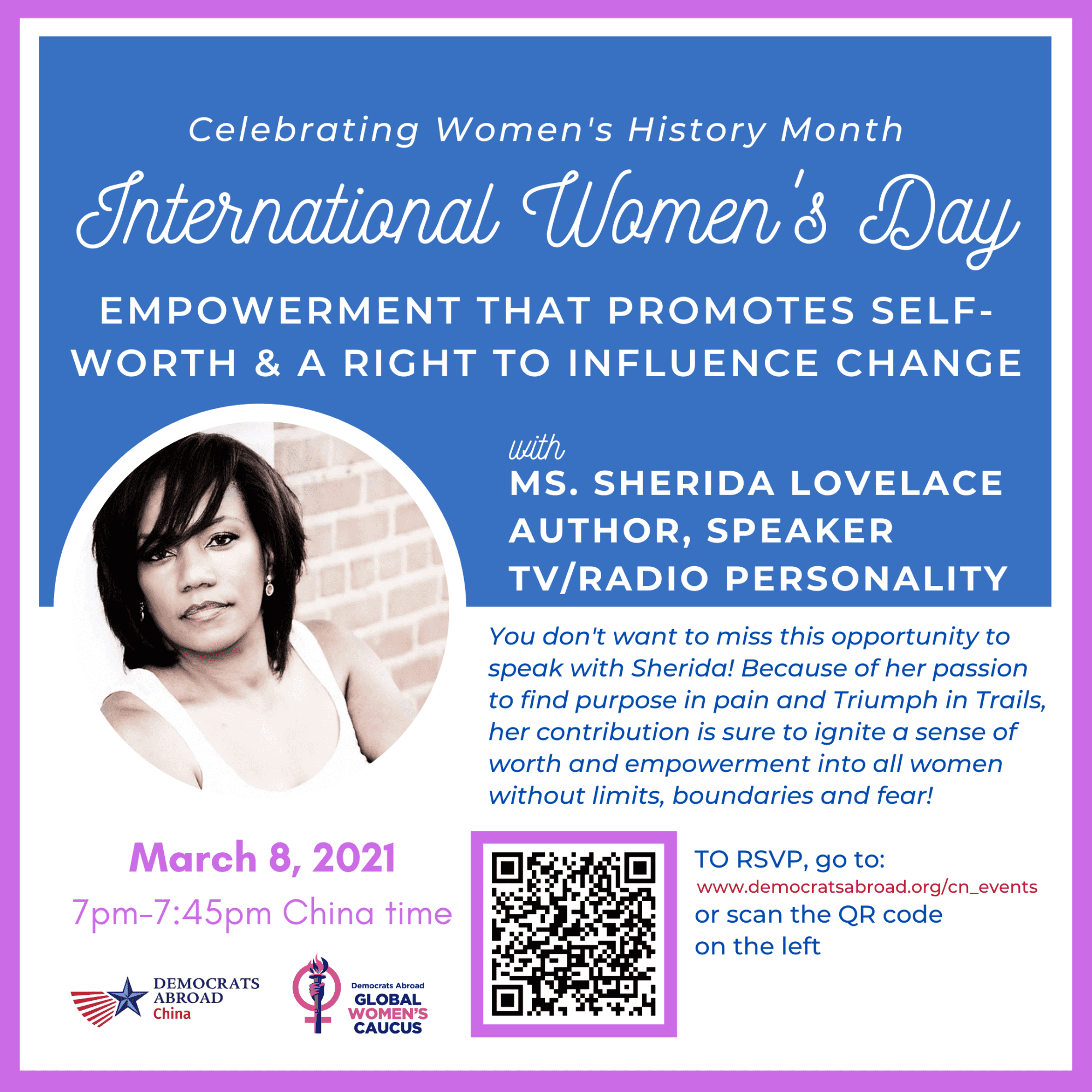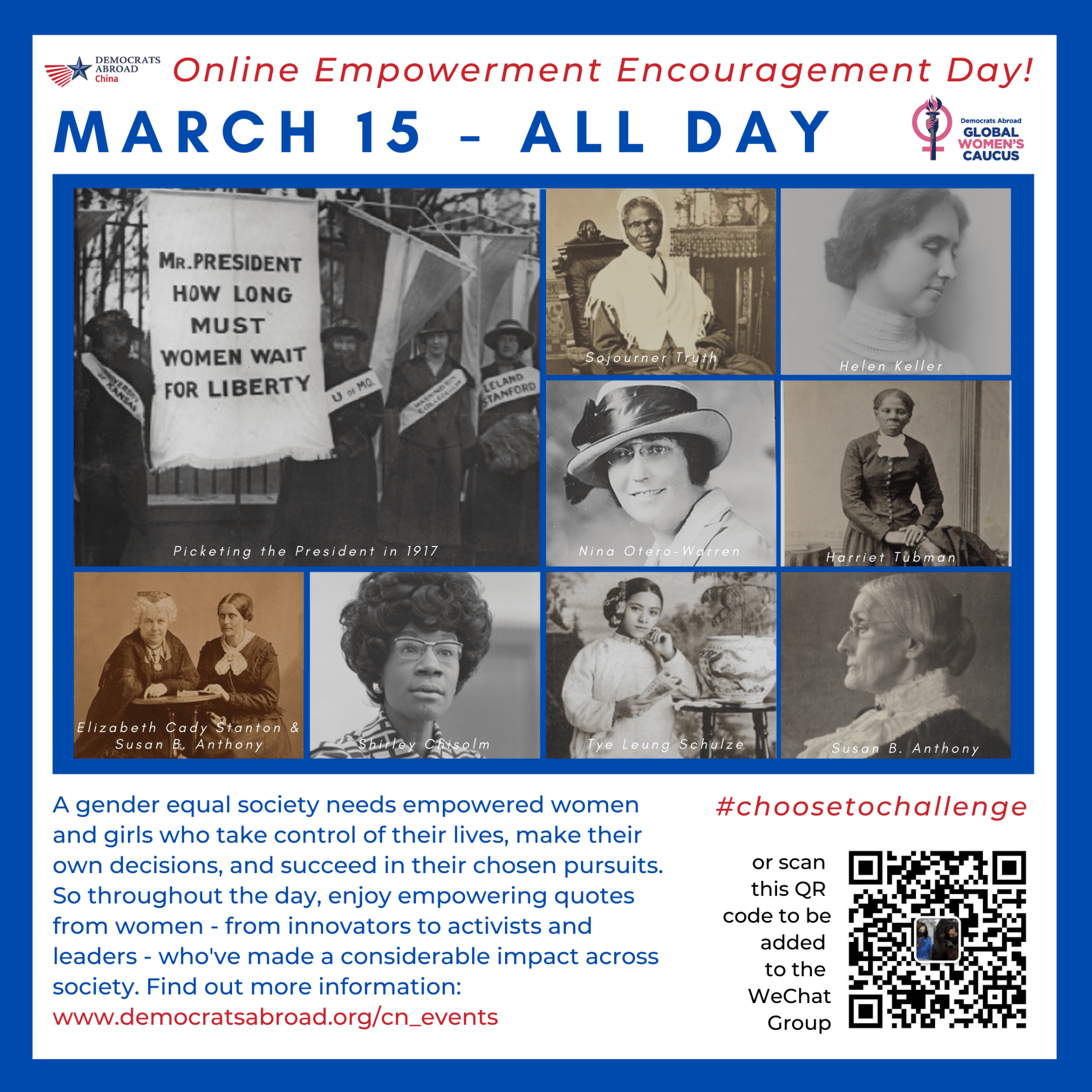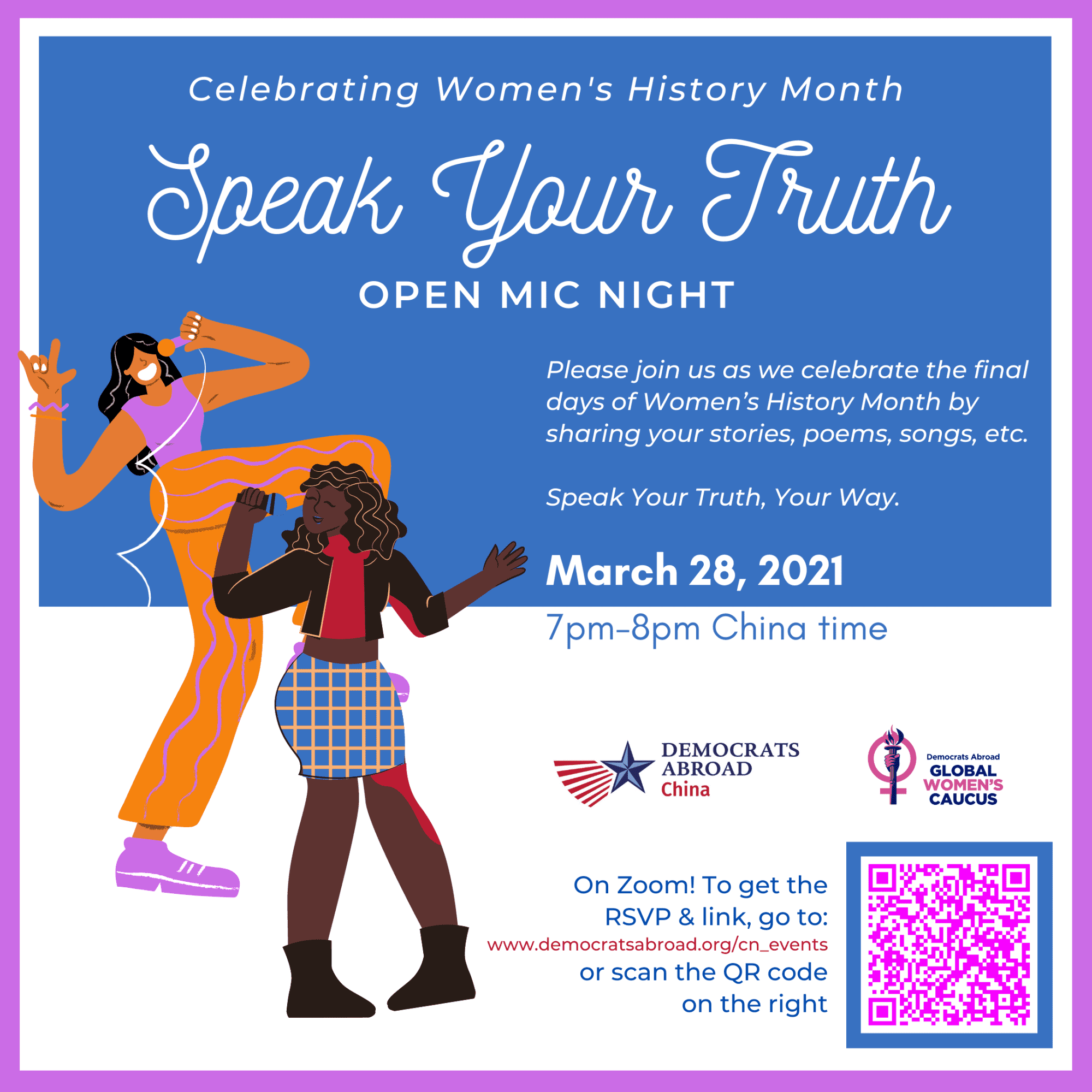 We are always looking at more help here at Democrats Abroad China. Volunteer with us! Join our Women's or other Caucuses, lead events and contribute to activities that directly affect the American political process. Did you know that we have phone banking campaigns for House of Representative Seats in Louisiana, and Gubernatorial races in New Jersey and Virginia. All you need to do is some training. Please message us and also take a look at the onboarding information at http://democratsabroad.org/phonebanking.

Do you like this post?