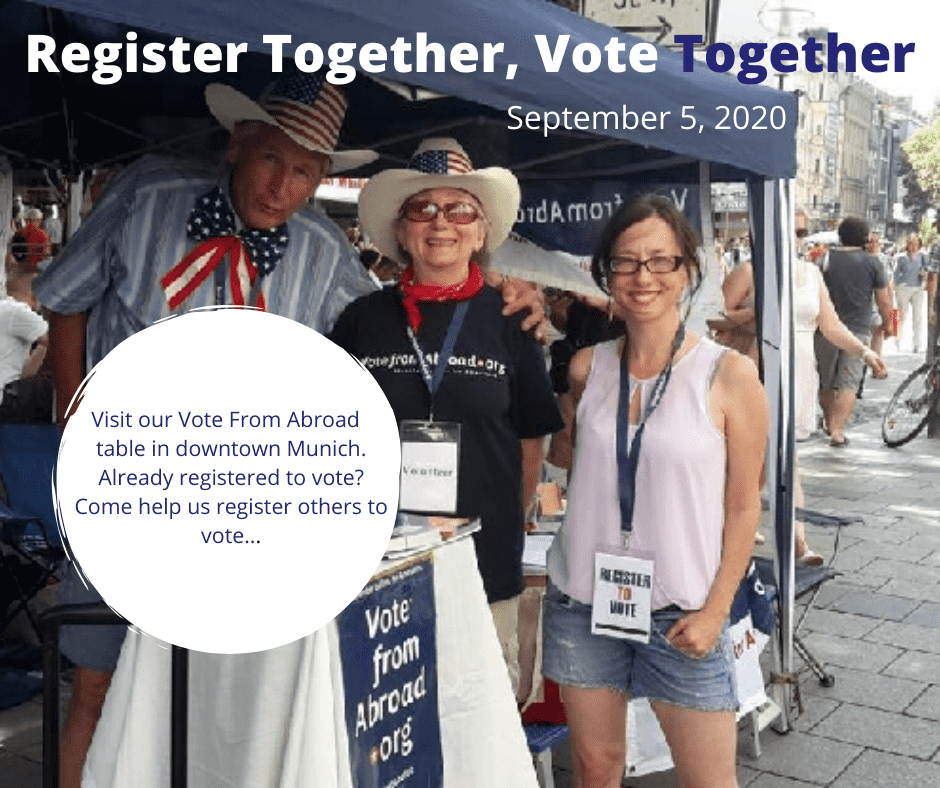 On September 5, DA is organizing voter registration drives in over 30 cities, and Munich is happy to be participating, too! Our tables will be set up to offer U.S. citizens living in Germany guidance on how to register to vote and request their absentee ballot for November's presidential election. All tables are voluntarily organized with city permission and according to local health and social distancing guidelines. Sign up for a shift today! Here!
WHEN
September 05, 2020 at 1pm - 4pm Berlin Time
WHERE
Registration Table Near Marienplatz
Register here:
https://volunteersignup.org/HWJMR
Munich 80336
Germany
Google map and directions
Who's RSVPing
Do you like this post?