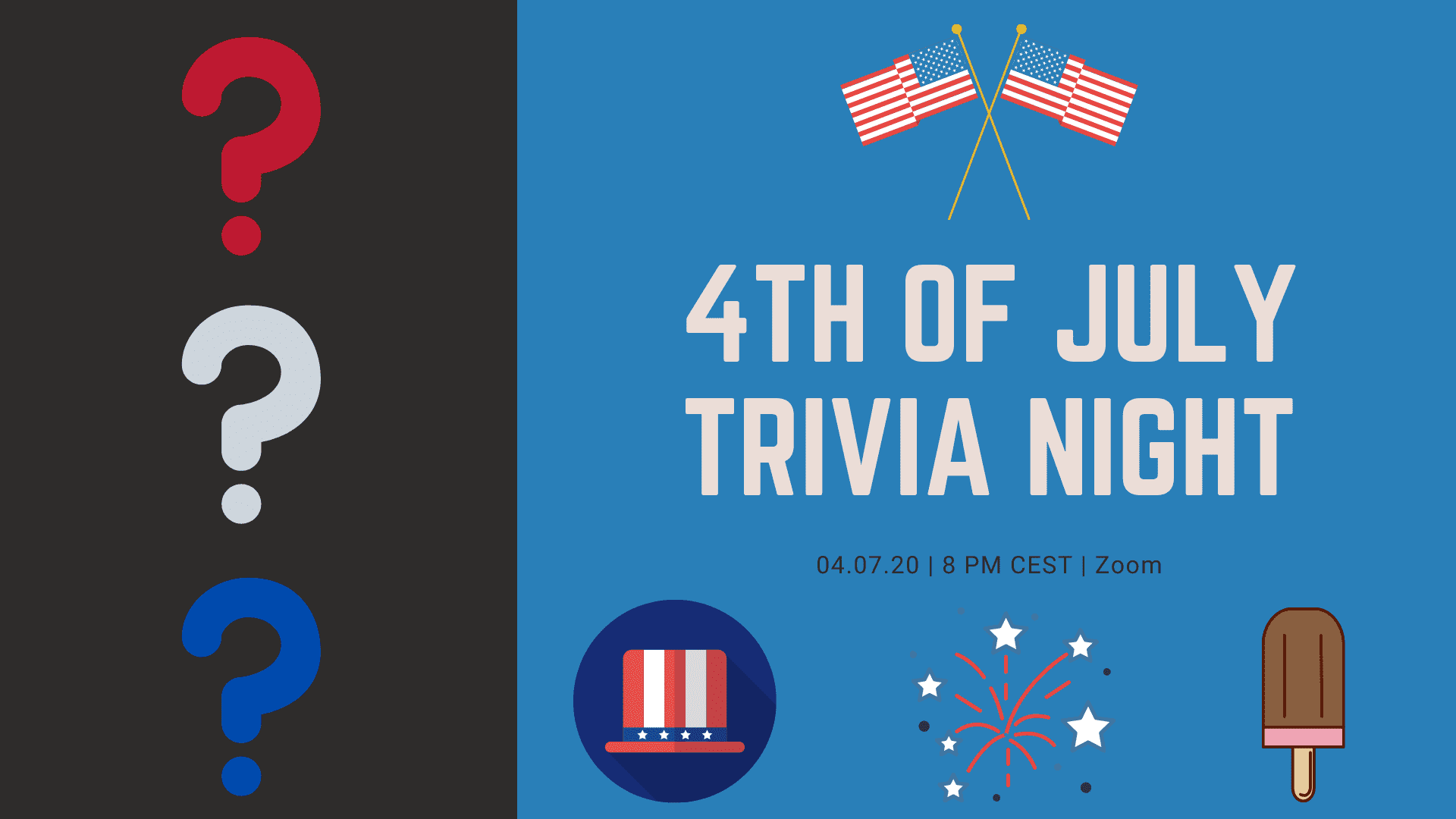 We may not be able to have our traditional 4th of July celebrations this year, but we can still come together to celebrate, so join us for our 4th of July Trivia Night! We'll meet on Zoom to hang-out, chat, and to test your U.S. knowledge. There will be questions about pop culture, politics, history, and current events.
Gather your friends to form a team, and RSVP so we can send you the video call link. You can also sign up and we'll put you on a team.
You can help out by sharing this event with your American friends and acquaintances! As always, we welcome new faces, even if you've never attended a meeting or an event before.
We are asking for a 5 euro donation* - or more - to participate. All donations will go to help Democrats Abroad Germany get out the vote, for example, but funding ads on social media to remind people to request their absentee ballots. 
Donations can be transferred to:
Account name: Democrats Abroad Germany
IBAN: DE04 5405 0220 0140 2702 99
BIC: MALADE51KLK
* Please be aware that Democrats Abroad and Democrats Abroad Germany can only accept donations from U.S. citizens and green card holders. If you have a German bank account, it is important that the account is in the name of a U.S. citizen.
WHEN
July 04, 2020 at 8pm - 10pm Berlin Time
CONTACT
Emily Lines - Events & Fundraising Coordinator ·
Who's RSVPing