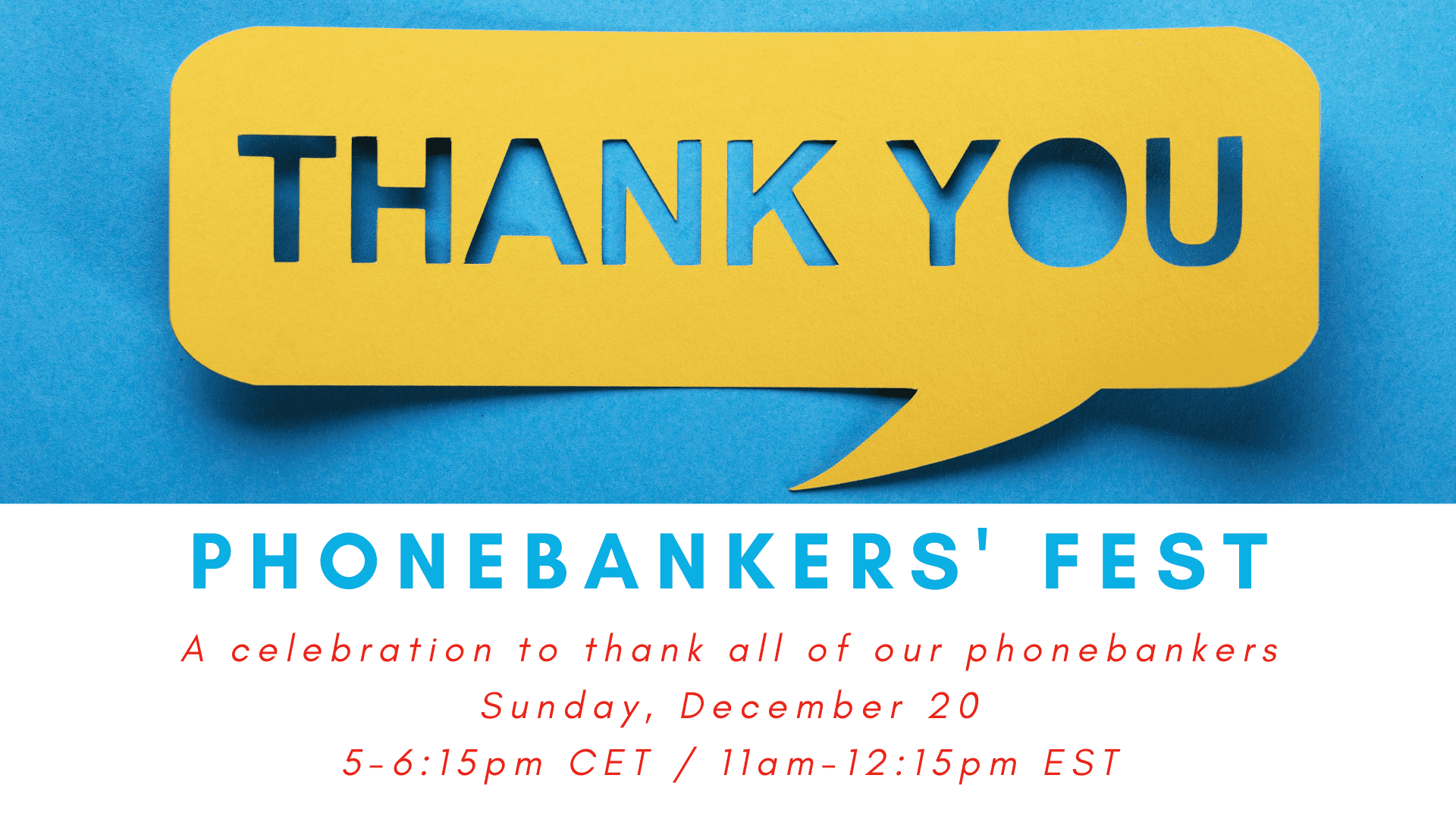 Democrats Abroad volunteers reached out to voters overseas like never before in 2020. Our efforts helped increase overseas voter turnout by likely at least 50%. Where the race for the presidency was close — in states like AZ and GA — the number of overseas votes exceeded the margin of victory!
Phonebanking was a critical part of the effort to reach DA members to help them register or request their ballots and send them in on time.
DA made more than 600,000 calls on CallHub to our members in more than 190 countries, and more than 1,600 volunteers made calls!
Join us on December 20th to celebrate this incredible accomplishment!
Program:
Singers/spoken word artists (including Carole Alston of Vienna, James Hersey of Berlin, Jess Oakenstar of Phoenix, and more!)

Elaine Thomas - Poet Laureate of the Democrats Abroad Global Black Caucus

Quick report on our accomplishments, including four global call-a-thons

Phonebankers sharing best calling experiences

The next volunteer opportunities…

Spotlight on Georgia

—

sharing photos and short video of John Lewis by his official photographer

Closing with singers/spoken word artists
Co-hosts:  
DA Austria

DA Canada

DA Costa Rica

DA Germany

DA Ireland

DA Israel

DA Sweden
We hope to see you on the 20th! All DA phonebankers and volunteers welcome!
WHEN
December 20, 2020 at 5pm - 6:15pm EMEA/Berlin Time
Who's RSVPing
Do you like this post?