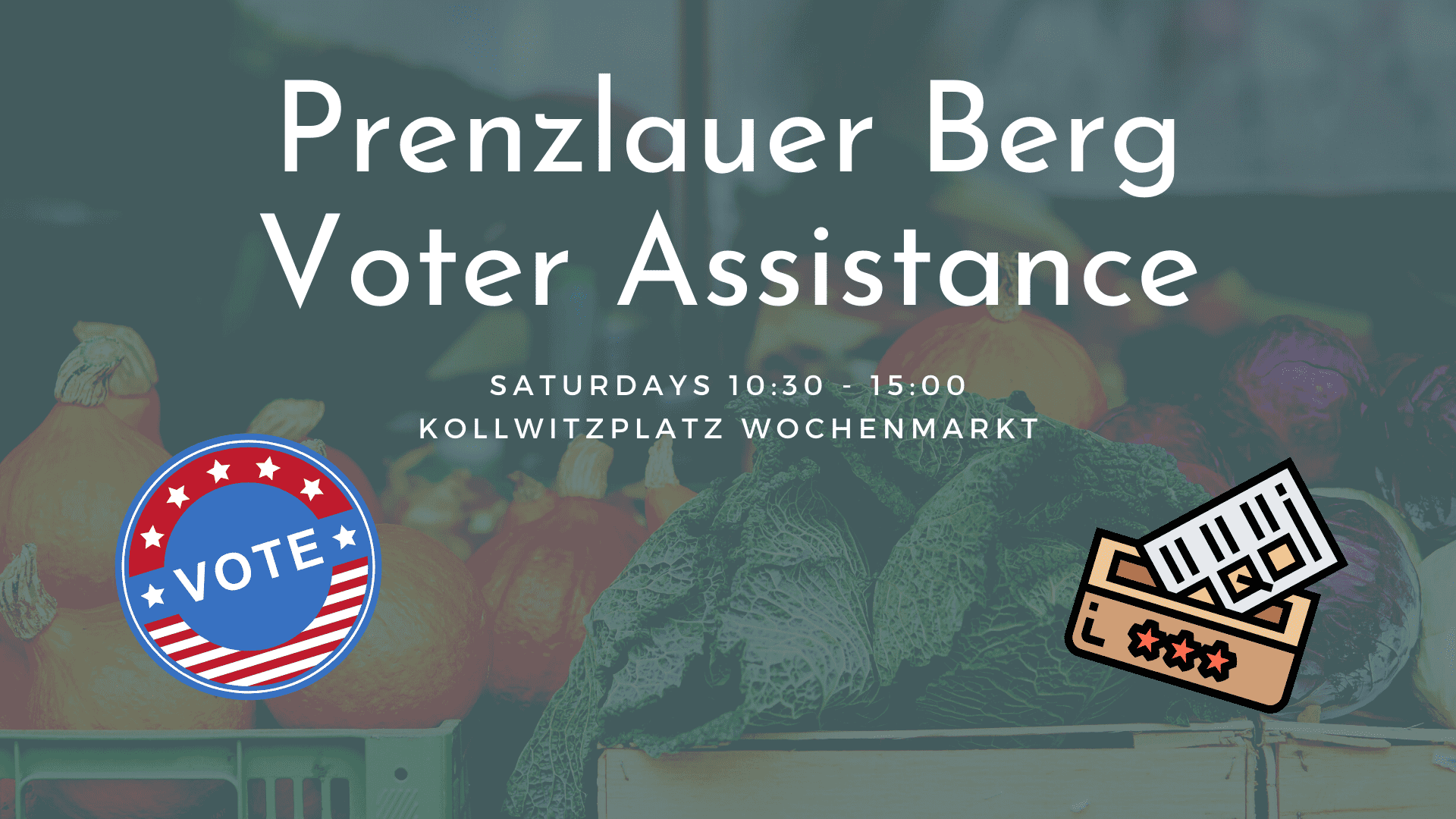 Do you have some questions about requesting your ballot? Unsure if you should fill out a back-up ballot, aka a Federal Write-in Ballot? Find out more about voting on Novemberg 3rd as an American abroad by stopping by our table at the Kollowitzplatz Wochenmarkt. Our volunteers will be there to help you register and answer all your open questions.
You can help out by sharing this event with your American friends and acquaintances in Berlin! As always, all are welcome to stop by for assistance, even if you've never been to a meeting or an event before.
Please wear a mask and abide by all social distancing practices.
WHEN
August 29, 2020 at 10:30am - 3pm Berlin Time
Do you like this post?