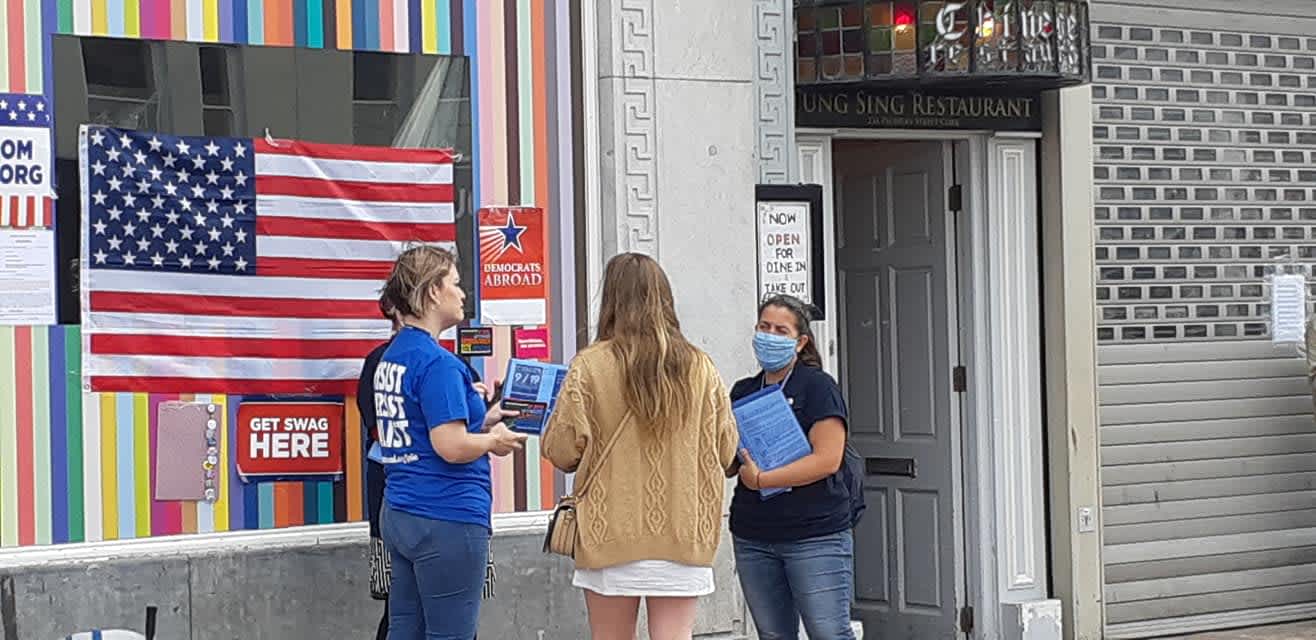 Galway & Cork, Ireland - August 22, 2020 - 8 Democrats Abroad volunteers in 2 locations, despite the rain and windy weather on the west and south of Ireland, to help Americans living in Ireland get registered and request their overseas ballots.  It all took place as part of DA Ireland's Get Out the Vote road trip in conjunction with the Democratic National Convention which ended earlier this week.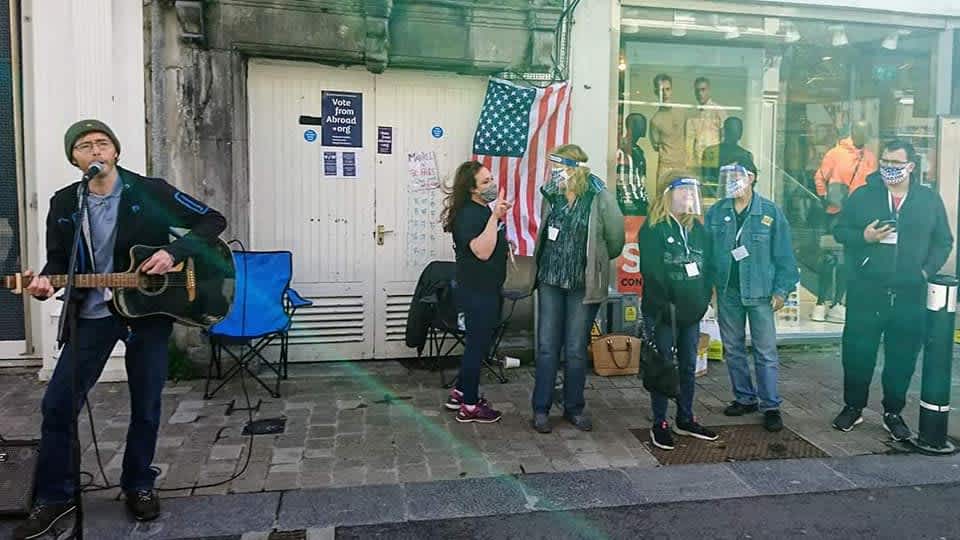 In Galway, on Shop Street (above), volunteers sang along with local buskers while assisting members of the public between songs.  Then, they moved over to McGinn's Hop house to avoid the damp weather and share a slice of pizza with US citizens who needed guidance on how to return their voted ballots.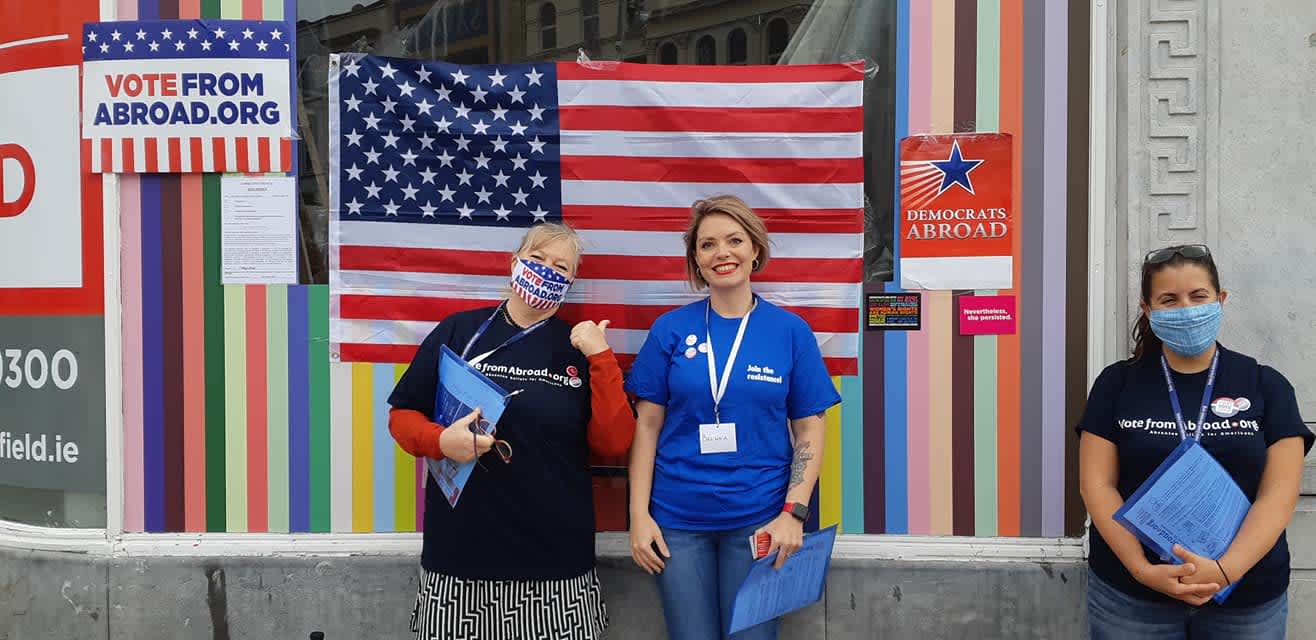 In Cork, (above) the changeable weather and social distancing requirements meant that our volunteers were moved from Princes St. to the Grand Parade, and then on to the corner of Patrick's Street next to Brown Thomas. This lead to a fair amount of foot traffic, some press, and a street photographer who caught portraits of our volunteers.   All in all, it was a good day out with several overseas ballots requested.
We are hoping to have more events in these two locations for our members soon.  This week, we're in Dublin (August 26) on Grafton St (3-7PM) and in Co. Cavan at the Brewery (Main St, Arva).  Be sure to check the events for more details!
Do you like this post?