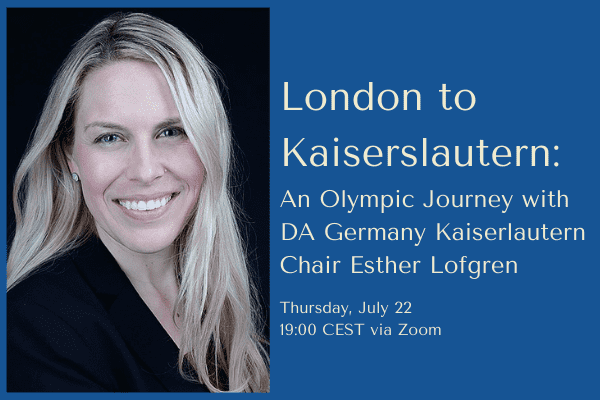 What is it like to prepare and qualify for the US Olympic team and represent your country before a global audience? And how does it feel to win a gold medal?
The 2020 Summer Olympic Games will open in Tokyo, Japan on July 23rd. As a kickoff, the NCB Chapter cordially invites you to join us on July 22nd at 7 pm CEST to meet DAG Kaiserslautern Chapter Chair Esther Lofgren, gold medal winner in the 2012 London Summer Olympic Games (rowing, womens' eight) for an intimate look at a global event. Esther will join us for an online talk and provide personal insights into the sport, elaborate on how she came to Germany and what she does outside of her athletic pursuits. You can then enjoy the 2020 Summer Olympic Games with a greater appreciation of what goes into being an Olympian.
WHEN
July 22, 2021 at 7pm - 9pm Berlin Time
CONTACT
Geoffrey Bonosevich
Who's RSVPing
Do you like this post?