Join us for Tax Talk 4 in our Power Lunch Series!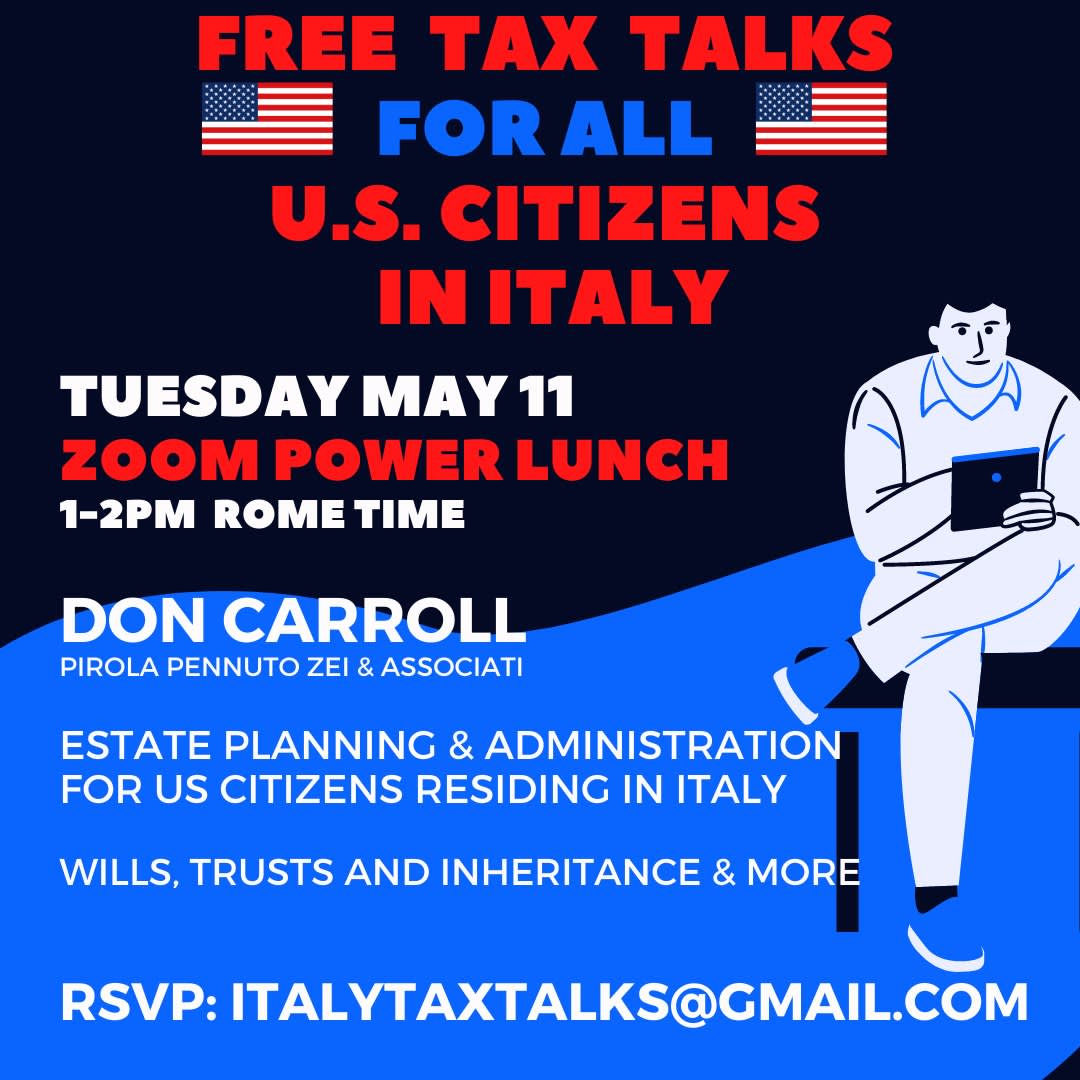 Don Carroll will speak about wills, trusts and inheritance for US Citizens in Italy.
This series of talks will focus on issues for US citizens residing in Italy, but everyone is free to join us.
Coming soon!
Monday May 10
Filing your US Taxes: A question & answer session
Jim Spell, Freelance Tax Professional
Prepare your brief questions in advance. You will have the opportunity to post them in the chat box during the talk.
Tuesday May 25
Your obligations to the Italian Gov't re world-wide earnings, investments, etc.
Sally M. Silvers, U.S. tax attorney, Partner of Studio Tributario Associato in Rome, specialist in U.S., Italian and international tax and social security matters.
WHEN
May 11, 2021 at 1:00pm - 2pm Rome Time
Who's RSVPing
Do you like this post?