Join us for another Power Lunch Tax Talk!
Learn how child tax credits can help you!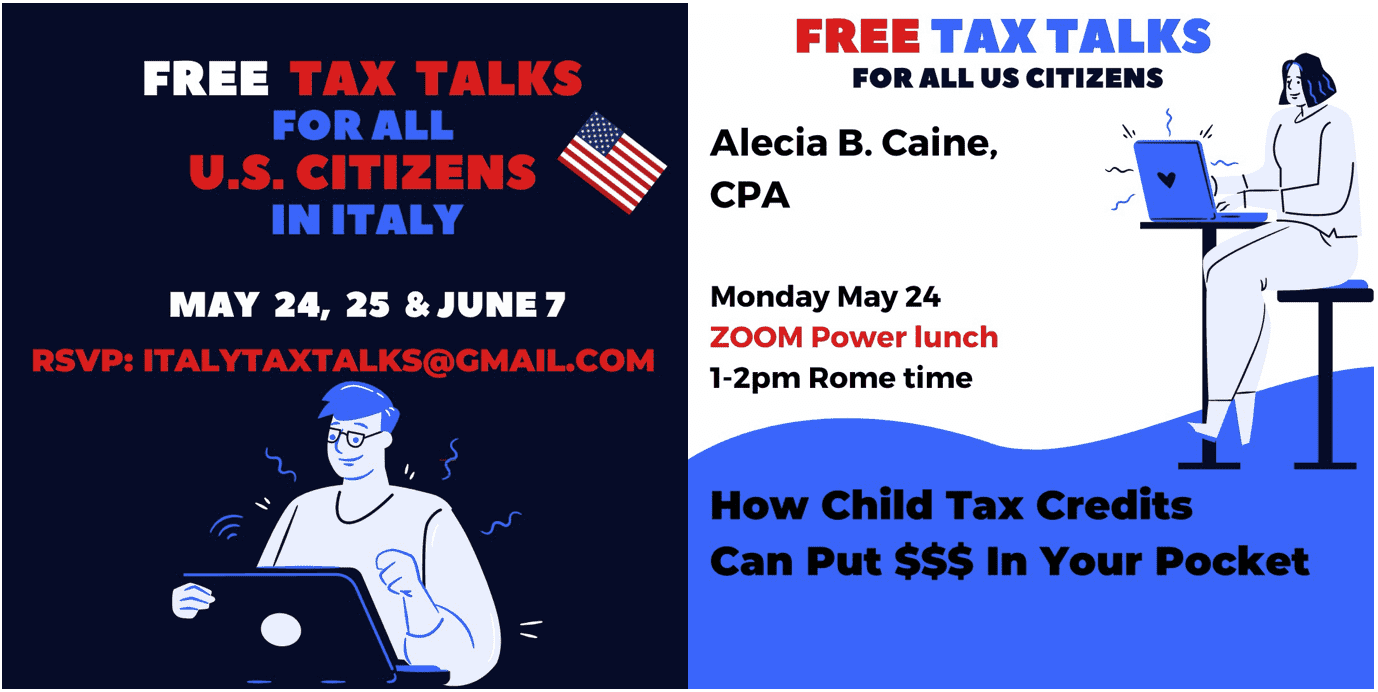 Alecia B. Caine is an American, a "digital nomad" and a CPA. She will explain about the child tax credits.
WHEN
May 24, 2021 at 1:00pm - 2pm Rome Time
Who's RSVPing
Do you like this post?