Join Jim Spell online via Zoom for another informative Question & Answer session. *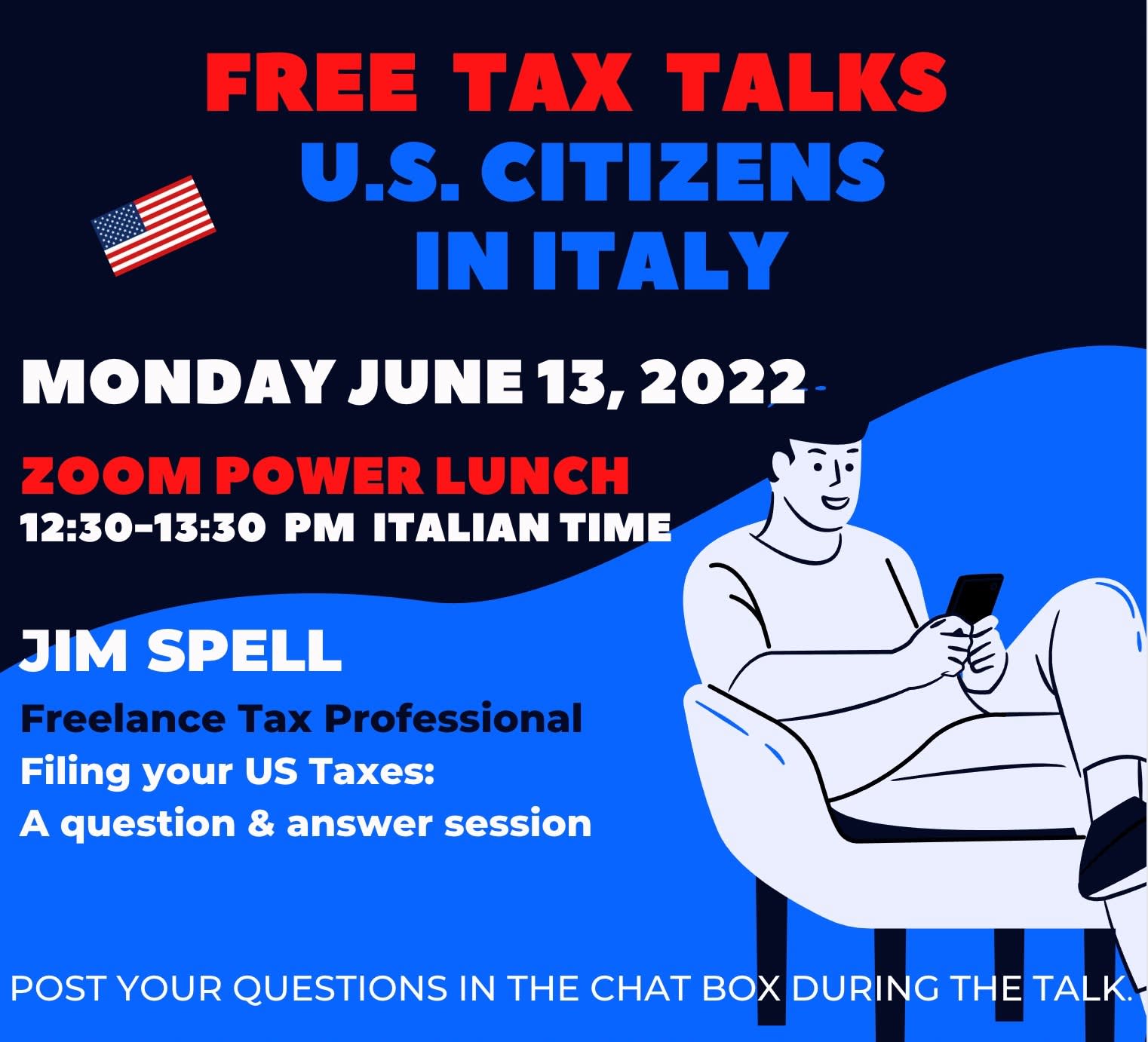 Jim Spell is a freelance US Tax and Financial Consultant, mainly to the US expatriate community.
Feel free to send questions in advance to [email protected] 
or you can type them into the chat box during the event.
This series of talks will focus on issues for US citizens residing in Italy, but everyone is free to join us.
= = = =
*Disclaimer: 
Democrats Abroad Italy (DAI) cannot provide tax advice. Please consult a professional tax adviser, accountant, or return preparer when addressing your personal tax matters.
= = = =
The Zoom link is the same for all three sessions! RSVP today: 
Jim Spell, Freelance tax preparer
Monday 13 June - Question and Answer Session
Christine Marciasini, Pirola Pennuto Zei & Associati 
Wednesday 22 June - US Citizens in Italy: Tax filing doesn't stop
Rebecca Lammers, Democrats Abroad Taxation Task Force
Thursday 23 June - Taxes and Voting
WHEN
June 13, 2022 at 12:30pm - 1:30pm Rome Time
Do you like this post?