Thursday, June 23
Zoom Call - Online
Italy Tax Talks Power Lunch Series: Rebecca Lammers, Dems Abroad Taxation Task Force
RSVP
Rebecca Lammers of the Democrats Abroad Taxation Task Force will tell you everything you need to know about taxation and voting.*
The Zoom link is the same for all three sessions: June 13, June 22, June 23 (see below for details).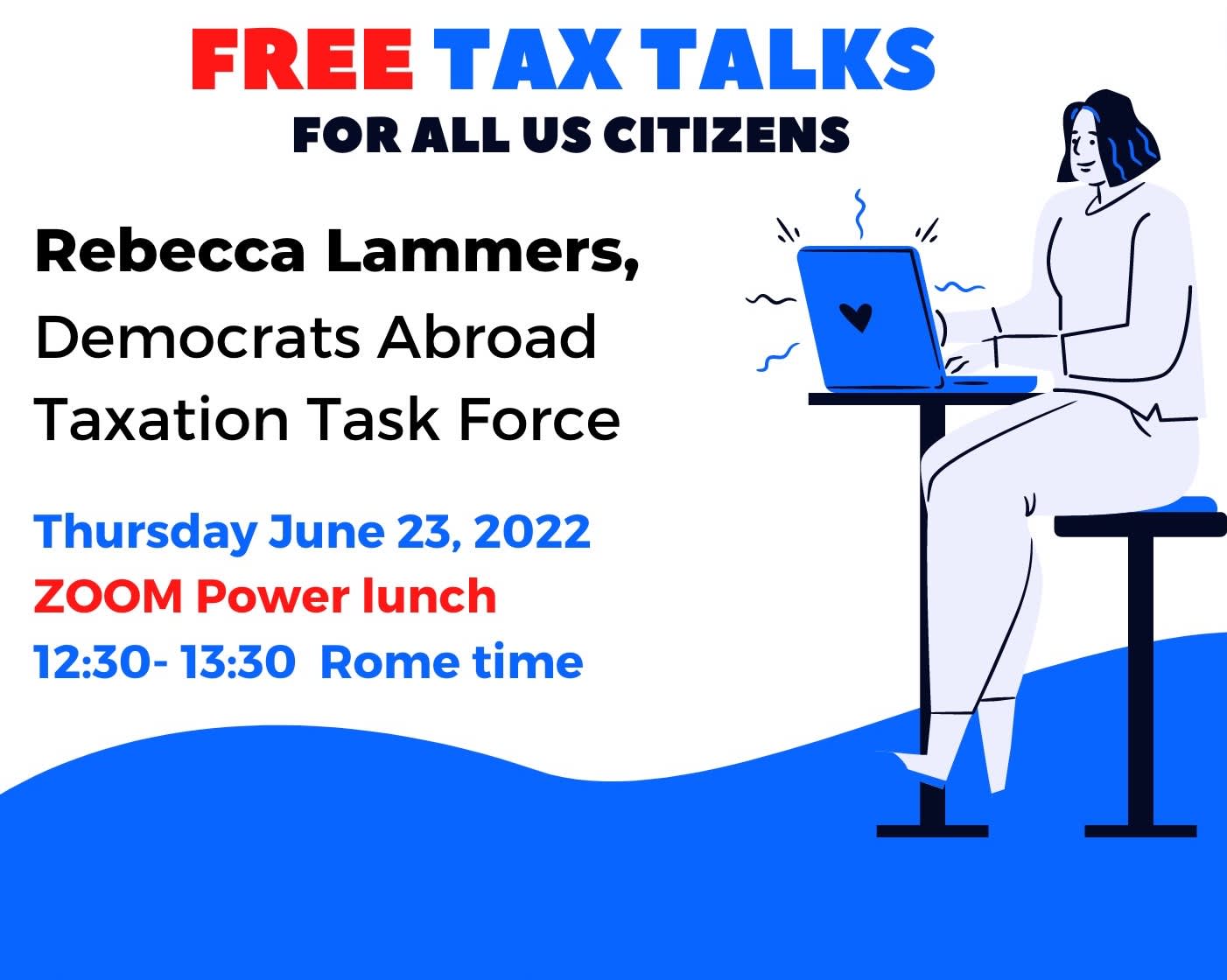 Feel free to send questions in advance to [email protected] 
or you can type them into the chat box during the event.
= = = =
*Disclaimer: 
Democrats Abroad Italy (DAI) cannot provide individual tax advice. Please consult a professional tax adviser, accountant, or return preparer when addressing your personal tax matters.
= = = =
The Zoom link is the same for all three sessions. RSVP today: 
Jim Spell, Freelance tax preparer
Monday 13 June - Question and Answer Session
Christine Marciasini, Pirola Pennuto Zei & Associati 
Wednesday 22 June - US Citizens in Italy: Tax filing doesn't stop
Rebecca Lammers, Democrats Abroad Taxation Task Force
Thursday 23 June - Taxes and Voting
WHEN
Thursday, June 23, 2022 at 12:30 PM
CONTACT
Helenka Kinnan
[email protected]
80 RSVPs