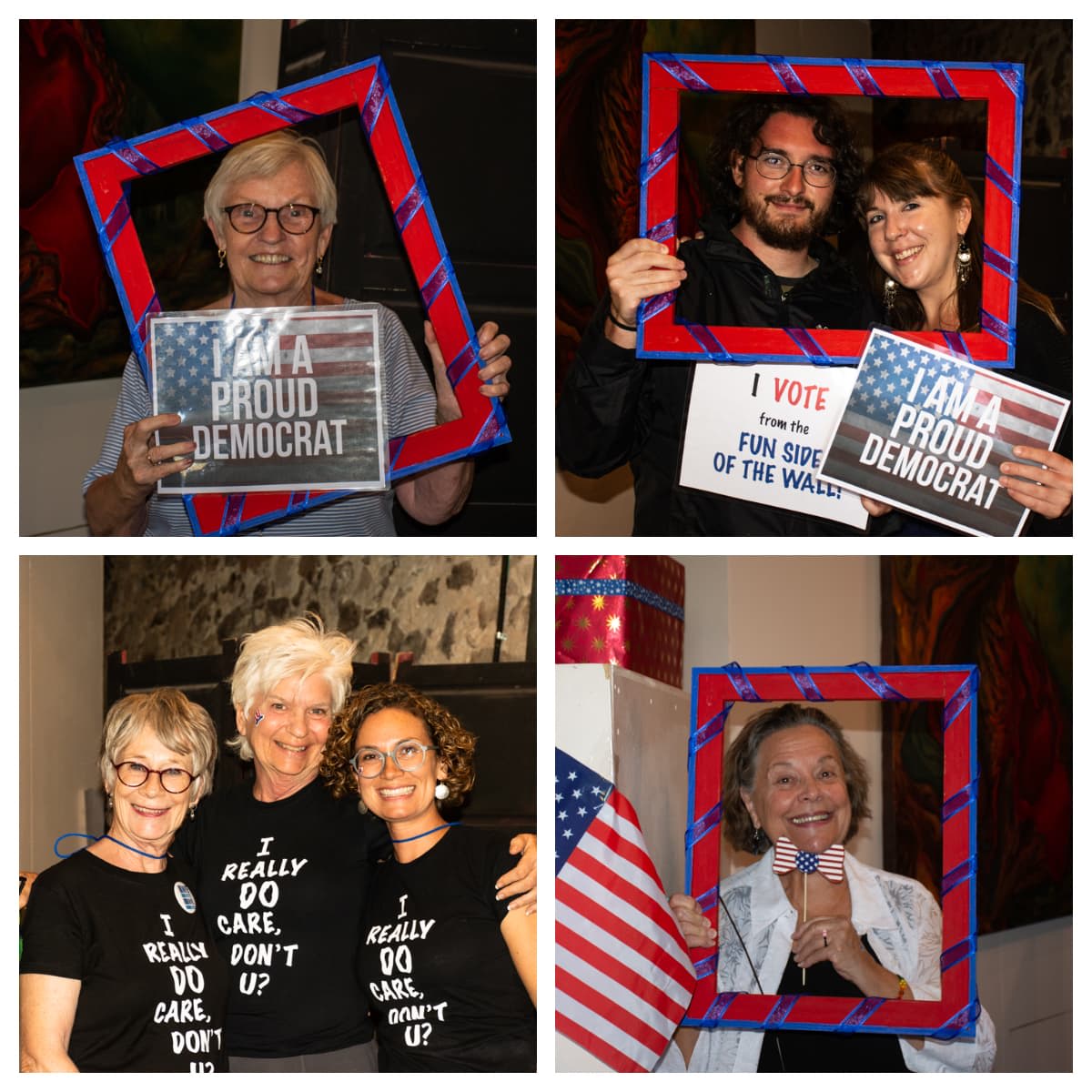 Democrats Abroad members and friends gathered on July 26th & 27th at the San Miguel Playhouse to watch the first democratic debate. It was a great get together and we got feedback on the issues from some members of the audience, that we would like to share with you.
BEFORE the Debate:
Top 2 issues to our audience: Climate Change & Health Care (SS & Medicare), followed closely by Immigration and Income Inequality.
Top 3 characteristics necessary to win the nominations: (lots of answers here):
Wednesday night: Energy, charisma - likability, ability to think on your feet, positive, unwavering presence, middle of the road, middle age, restoration of justice, not being extreme, integrity – honesty, integration with the whole country, clear thinking - articulate -lucid speaking, ability to connect with people, good at raising money, have good plans to move forward – direction, strength, win-ability, strong listener, consensus builder, fresh face!
Thursday night: Level headed, charismatic, knowledgeable / intelligent, connects with the young, direct challenge to Trump, clear policies, emotional intelligence, not being provoked by Trump, liberal agenda, integrity, star power, brings in the black vote, calm, rational, is nice, relates to all Americans, passion & courage, record of commitment to causes.
AFTER the Debate:
Most surprising thing you heard?
"All important issues were discussed, liking how strong so many candidates are."
"Wasn't surprised." "How vigorous the debate was." "Yes, many were strong!" "Yes, saw them all in a different light."
Please know that your local Democrats Abroad leadership is committed to remaining neutral through this primary. We are all excited about the quality of candidates and level of debate!
We want to thank the following people who helped make this event such a success: Jim & Judy Newell, the Playhouse board, master technician, Gerardo Charreton, photographers, Gary Belkin and Ali Zerriffi, GOTV Chair, Nancy Young, and her husband, Craig, social media guru, Ale Gomez, and a huge thank you to all our volunteers and committee members. We can never thank you enough!
And finally, we will again be gathering at the Playhouse for the next round of debates on July 30th & 31st! See you there! RSVP Here!
Do you like this post?