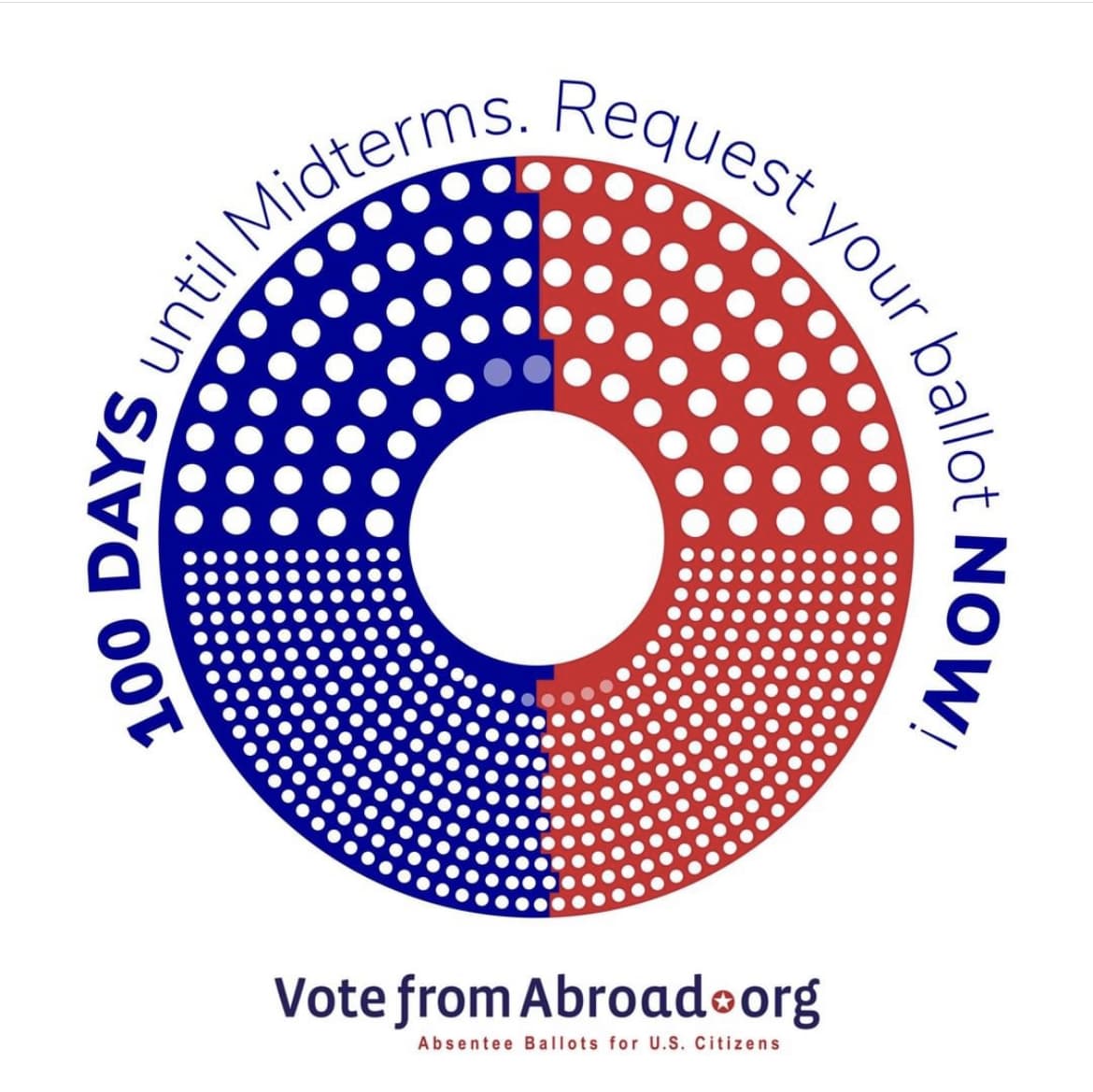 In 100 days, we will be heading to the polls to vote in one of the most critical midterm elections we have seen in recent years.
Be sure to #GetOutTheVote and #VoteFromAbroad these midterms. Check out Vote From Abroad's website to request your ballot TODAY ✔️.
---
#DemsAbroad #2022Midterms #Bluewave #GOTV #RegisterToVote #RockTheVote #VoteSaveAmerica #BlackVotesMatter #MidtermsMatter #Vote
Do you like this post?