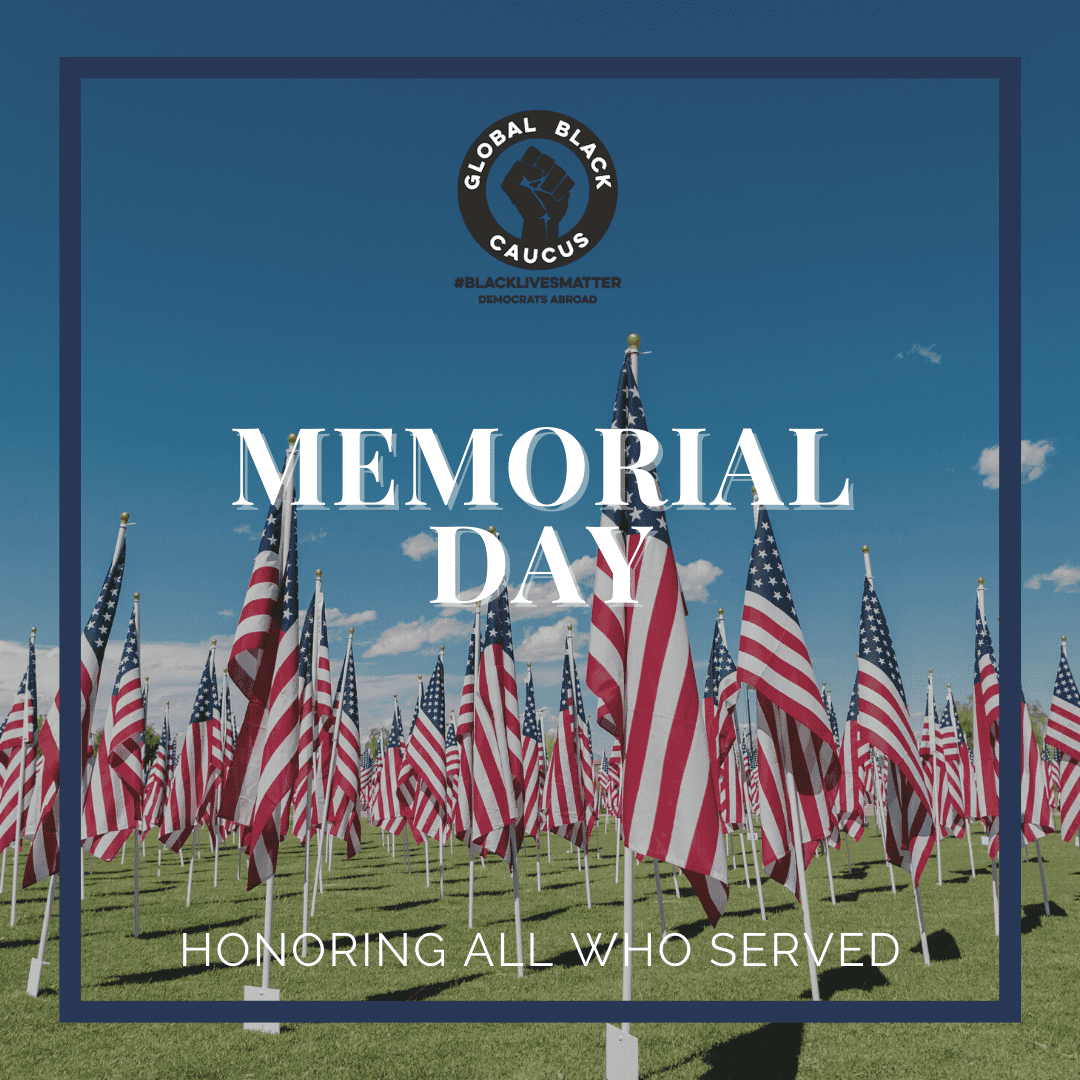 💙THANK YOU FOR YOUR SERVICE!💙
Today we honor those countless souls that we have lost who have fought for America and for our rights.

We must ensure we VOTE and keep their sacrifices in mind as we aim to improve our country and ensure the rights they fought for are kept.
---


#MemorialDay #ThankYouForYourService #DemsAbroad #GlobalBlackCaucus #VoteFromAbroad #BlackLivesMatter #MidtermsMatter #Vote 
Do you like this post?