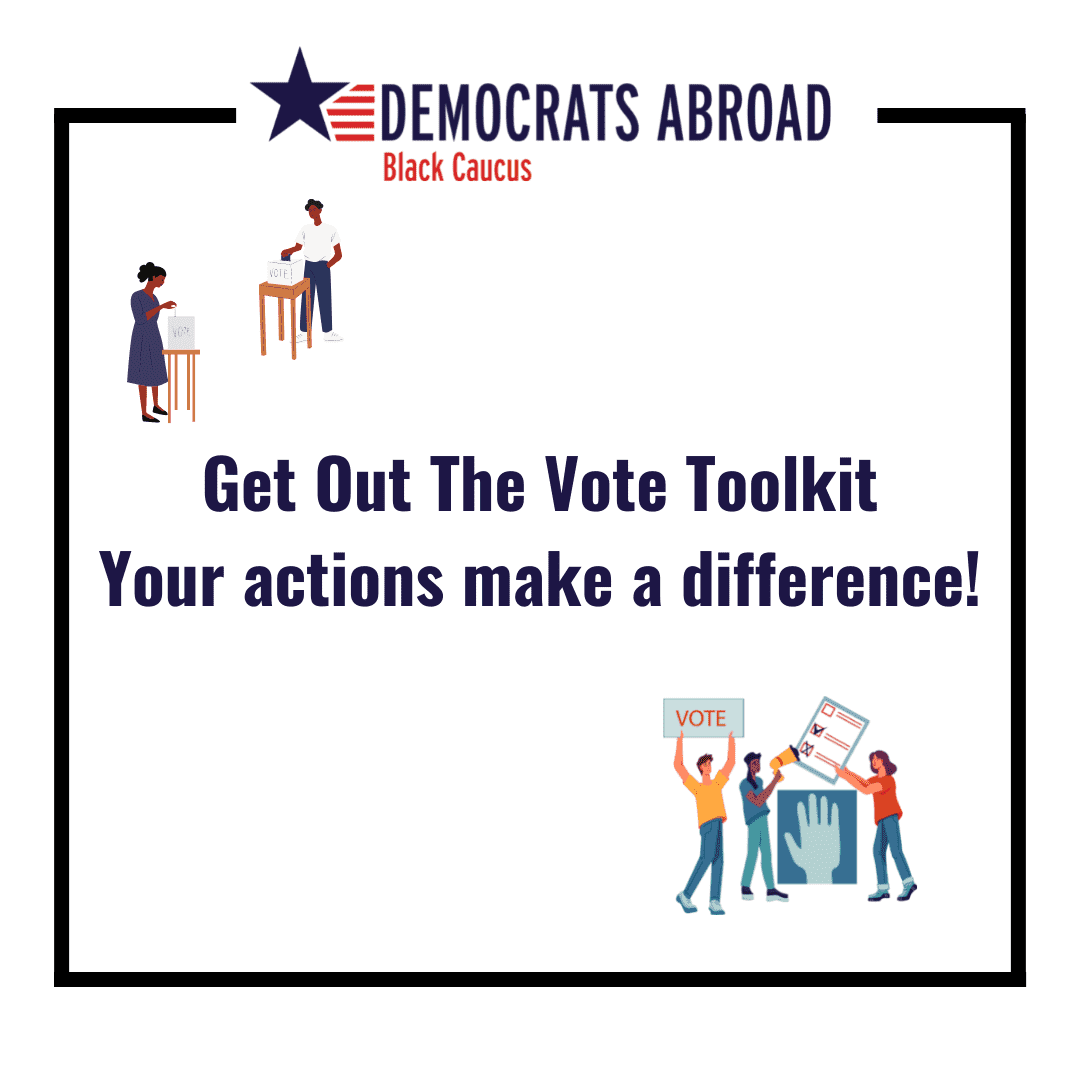 Get Out The Vote ToolKit 
The Global Black Caucus is working hard to reach out to Americans around the world and has assembled this "Get out the Vote" toolkit with ideas on how each and every one of our members can help spread the word!
We stand on the shoulders of generations of Black Indigenous People Of Color,  who marched, fought, and died for our rights. We will not let them down! 
SIMPLE AND EASY THINGS YOU CAN DO BY YOURSELF OR IN A GROUP TO HELP INCREASE VOTER TURNOUT…
Click Image below for Get Out The Vote Toolkit:
---
#GetOutTheVote #Toolkit #DemsAbroad #GOTVToolKit #GlobalBlackCaucus #BlackLivesMatter #BlackVotesMatter #MidtermsMatter #Vote 
Do you like this post?