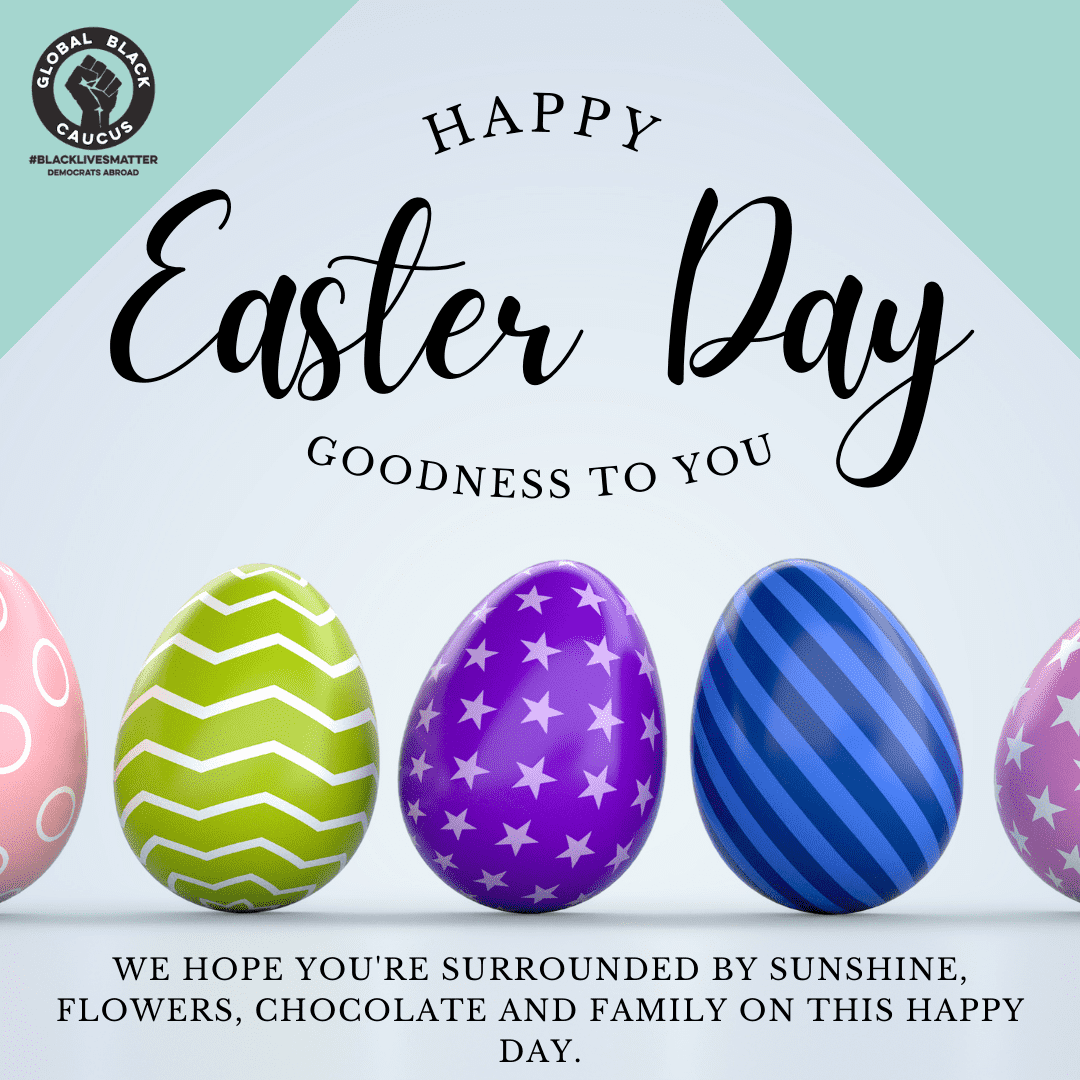 ✢ The great gift of Easter is hope. ✢

For many African Americans, Easter—sometimes called Resurrection Sunday—is one of the most important religious holidays of the year, as well as a time to reconnect with loved ones.

Happy Easter 2022!
May this joyful season of Easter fill your heart with renewed hope, love, and peace.

#Happy #Easter #ResurrectionDay #Christianity#EasterEggs #EasterBunny #Hope #Love #Peace #Light#DemsAbroad #GlobalBlackCaucus
Do you like this post?