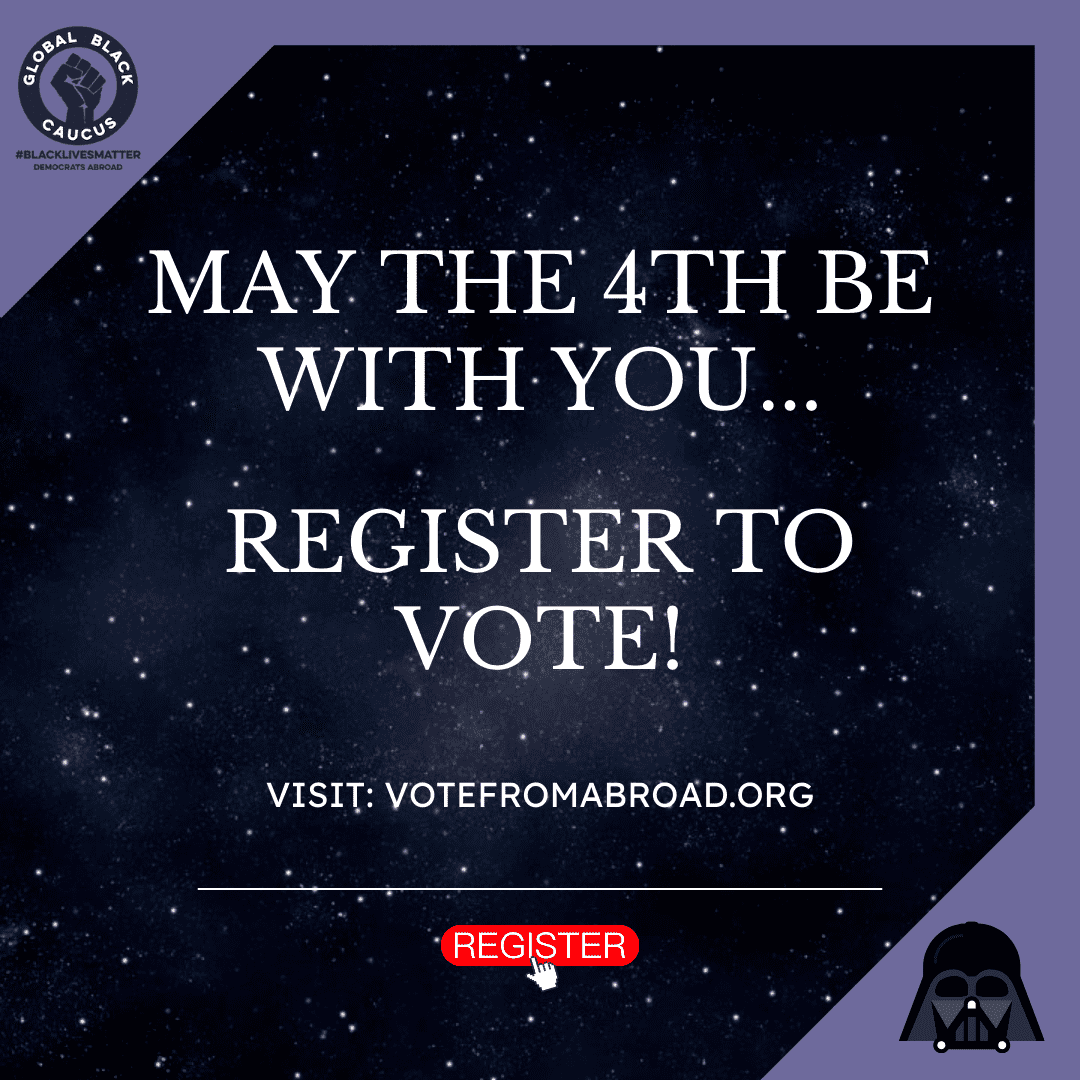 ❖ May the 4th be with you! ❖

Everyday is a good day to visit VOTEFROMABROAD.ORG and register to vote, so why not do it today on May 4th...

5-10 minutes is all you need to help save our democracy.

☞ REQUEST YOUR BALLOT FOR 2022 TODAY!
Do you like this post?