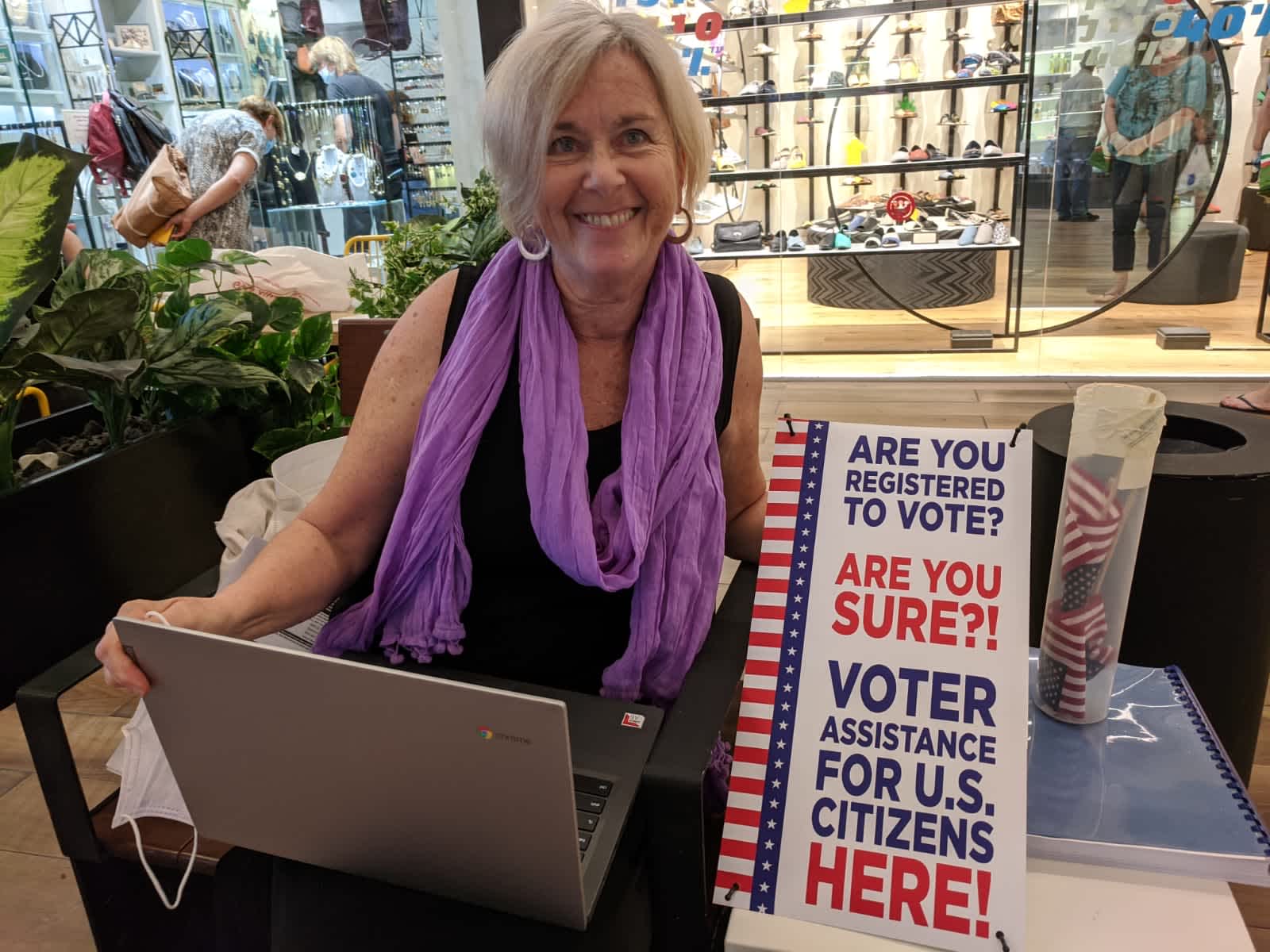 Volunteers are busy getting out the vote every weekend in cities around the country. Read on for more details about where and when to find them.
Would you like to set up a team in your city? Contact GOTV chair Bob Golub at [email protected].
We are excited to launch two new Get out the Vote (GOTV) efforts , in Modi'in and in Zichron, in addition to the two ongoing locations of Tel Aviv and Haifa. Volunteers from Vote from Abroad assist individuals requesting their absentee ballots in their home states. 

"Modi'in is one of the top destinations for Americans living in Israel, and is a natural place for us to expand to," says Bob Golub, a resident of Modi'in and a Vice Chair for Get Out The Vote Campaign for Democrats Abroad - Israel.
Below are details of upcoming voter drives:
Zichron
Thurs 9:30-11:00 AM
Mul Zichron Mall, between Nitzat Haduvdevan health foods and Rami Levi supermarket.
Modi'in
Friday 9:30-1:00
In the Buchman shopping center, top floor, outside the Aroma coffee shop.
GOTV in Tel Aviv and Haifa
Meanwhile, volunteers continue to register voters on behalf of Vote from Abroad. Join them here:
Tel Aviv, Café NOLA
197 Dizengoff St.
9:00-14:45  Fridays and Saturdays

For more information, contact GOTV chair Bob Golub at [email protected].
Do you like this post?