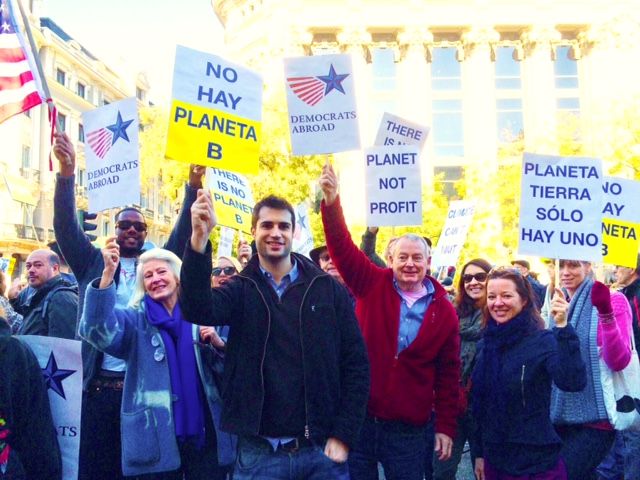 An enthusiastic DA Madrid contingent joins the Madrid Global Climate March
On the eve of the UN Global Climate Conference held in Paris scores of groups marched together in Madrid on November 29.  The march was organized to push world leaders to confront the issue of global warming and to agree to reduce carbon emissions across the globe.
Democrats Abroad with a group of more than 35 participants marched from Cibelles to Plaza de Sol.  Ryan Turner, chapter president, carried the American flag which attracted American onlookers to join us. Four of the participants later joined DA and we met a number members that we haven't seen in awhile. The DA marchers carried signs with messages in English and Spanish with every sign clearly identifying Democrats Abroad.
President Obama's comments following the agreement can be seen below.

Do you like this post?